Truck Accident Lawyers in Henderson
At Adam S. Kutner & Associates, we work to help deserving truck accident victims get the recovery that they deserve. Our team of truck accident attorneys in Henderson knows that a truck accident can be more severe and complicated than typical car accidents.
But when you're hurt, you have rights. Nevada law may allow you to bring a claim for recovery. Here's what you should know about truck accidents in Henderson.
START YOUR FREE CONSULTATION
NO FEES UNLESS WE WIN!
You May Be Able to Recover Even If It Seems Like an Accident
You might have the legal right to bring a claim for recovery even if the other driver didn't hit you on purpose. In Henderson, a legal claim after a truck accident is based on negligence. Negligence is the legal term for not being as careful as you should be in any given situation.
Truck drivers have a duty to be careful for the good of others while on the road. When a truck driver isn't careful enough and an accident results, you have the legal right to bring a claim. The law says that the person who causes the accident should be the one to pay for the losses that result. The responsible party is on the hook to pay for your damages even if they didn't cause the accident on purpose.
What If I'm Partially to Blame?
Even if you think that you may have done something to cause the accident, you may still have a claim for recovery. There might be more than one contributing factor when you're in a truck accident. Even if you did something that contributes to the crash, you might still have a valid claim under Nevada law.Our team of truck accident lawyers can help you determine if comparative negligence applies in your case.
How Does a Truck Accident Occur?
There are many ways that a Henderson truck accident may occur. Some of the ways that truck accidents arise may surprise you. Some of the causes of truck accidents include:
Failing to perform routine maintenance on a truck
Failing to address known mechanical issues
Driving a truck without enough sleep
Speeding
Road rage
Driving too fast based on the weather, traffic or debris on the road
Traveling through a stop sign or traffic signal without stopping
Trying to overtake traffic without enough space on the road
Failing to yield the right of way
Driving while intoxicated by alcohol or drugs
Taking prescription medication without taking side effects into account
How Do I Bring a Claim for Recovery?
In some cases, you can work directly with the other party or their insurance company to receive the recovery you deserve. If fault in the case is obvious and your damages are relatively minor, you may be able to avoid filing a legal claim and work directly with the other party. But it's still important to work with a Henderson truck accident lawyer to make sure that the other side is offering you a full and fair recovery.Generally, to bring a claim after a truck accident in Henderson, you file a legal claim with the appropriate court. In your first court documents, you state that you're the victim of an accident and that the other side is responsible for your damages. It's important to claim all of the types of damages that you might deserve because of your losses. The other side has a chance to respond to your court filing. After you file your initial paperwork, both sides have the opportunity to build their evidence for the case.
Will My Case Go to Trial?
We often meet with clients that are afraid of going to trial. They're sometimes so worried about their case going to court that they wonder if they should bring their claim at all. After years of experience helping injured clients, we know that most cases don't go to trial. Usually, we're able to help you resolve your claim without needing to have a stressful trial.When we represent a client, we work hard to build the evidence in their favor. Building a strong case helps the other side see why they should offer a fair and full settlement without needing to take the case to trial. Ultimately, we work with our clients to build the strongest case possible. If it's in your best interests to accept a settlement, we can explain why. If you should keep fighting your case in court, we can help you understand why it's in your best interests to reject any settlement offers and take your case to trial.
We explain the options, and you make the final decisions in your case. When you work with us, we will educate you about the law and all of your options so that you can do what's right for you. Only a very small percentage of cases ultimately end up in front of a jury. If your case goes to trial, rest assured that you have a skilled and confident legal team by your side ready to fight for you.
What Can I Claim in Damages?
Victims of truck accidents in Henderson can ask for a wide variety of damages. If you're hurt because of a truck accident in Henderson, you can claim damages for all of your out-of-pocket financial losses and also for mental and emotional suffering.Your out-of-pocket losses include medical expenses, mobility aids, replacement costs for household tasks, and makeup pay if you're unable to work. Our team of attorneys comprehensively reviews your case with you to make sure that you claim every type of damages that you may deserve to the fullest extent of the law.
Working With a Henderson Truck Accident Attorney
Have you been hurt in a truck accident? Your best chance for a successful recovery is by working with a skilled truck accident attorney to build your case. You may be surprised to learn that Nevada law provides a path for a victim just like you to get the compensation that you deserve.
We offer understanding consultations with no obligation. If you choose to work with us, we put our experience to work to provide you with professional, aggressive and enthusiastic representation. Contact us today to begin working on your case.
Legal Disclaimer
This webpage is not intended to be an advertisement or solicitation. The hiring of a lawyer is an important decision that should not be based solely upon advertisements. Material contained in our website is for general information only and does not constitute legal advice or solicitation of legal services.
Transmission of information from this site is not intended to create, and its receipt does not constitute, an attorney-client relationship between Adam S. Kutner and the user of this site. In the event that any information on this web site does not conform fully with regulations in any jurisdiction, this law firm will not accept representation based on that information.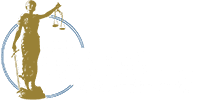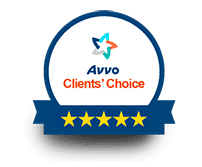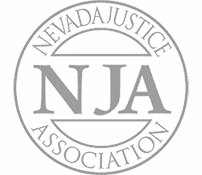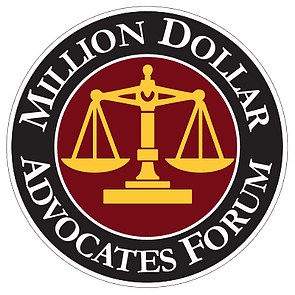 Adam Kutner is a Top 100 Trial Lawyer with Experience and Expertise that Will Benefit You
Call us today at (702) 382-0000 anytime to schedule a free consultation. We will work to get you the maximum settlement as quickly as possible.
Adam Kutner Reviews & Testimonials
"We were in a car accident – we were coming off of the interstate and were waiting – yielding at the exit and a car sped through the exit and smacked us in the rear.
It was definitely scary especially because we had our baby in the car. My husband and I and our baby in the back seat. We definitely – immediately went back in and checked on her to make sure she was okay.
We definitely had back pains my daughter had headaches. She kept holding her head and crying. It was pretty bad.
I remember seeing a couple billboards and a friend of mine did say they had a pleasant experience with Adam Kutner, so we called them right up.
They definitely were thorough, and you could tell just by talking to the people in the office that they genuinely cared about their clients.
They contacted us saying you know, explain the process on how the settlement gets done and about a week after that happened we had our settlement which was great and in my opinion Adam S. Kutner is the best attorney in Las Vegas."
– Janae Reynolds. 5/5 Stars
Real Client Testimonial: Janae Reynolds
START YOUR FREE CONSULTATION
NO FEES UNLESS WE WIN!
Home Visits Are Available
Call Now for Details