Liability For Personal Injury on Rental Property
More than one-third of all Americans rent their home. CNBC reports that 36 percent of Americans rent their home instead of owning it. That number is the highest it's been since 1965.
With the increase of rental properties in the United States, the rate at which injuries occur on rental properties is increasing, too. When injuries occur on a rental property, it can be hard to know who is legally accountable for the damages that result. Our Las Vegas personal injury law firm will explain what you need to know about injuries on rental property.
START YOUR FREE CONSULTATION
NO FEES UNLESS WE WIN!
Who Is Responsible for a Personal Injury that Occurs On Rental Property?
Depending on the circumstances, the landlord or the tenant may be the person responsible for a personal injury that occurs on rental property. The person who is liable for a personal injury that occurs on a rental property is the person who is in a position to take action to prevent the accident.
Both landlords and tenants have to behave reasonably. When a party acts unreasonably based on ordinary standards, and their actions result in an injury, they may be legally liable for the damages that result.
When Is a Landlord Responsible for a Personal Injury Accident?
A landlord is responsible for a personal injury accident when the landlord could have and should have taken steps to prevent the accident. The landlord must maintain the property in a reasonably safe condition. To the extent that they retain control of the property, they must provide reasonable upkeep. Because the landlord is a business owner, their legal duty to keep the property safe is high.
For example, if a landlord maintains common areas in an apartment complex, they have a reasonable amount of time to clear branches from the sidewalk following a storm. If the landlord allows the branches to stay on the ground for too long and a tenant trips on a branch, the landlord is legally liable for the tenant's injuries. A landlord has liability for a personal injury accident any time that an accident occurs because of negligent actions or inactions of the landlord. If a landlord uses employees or agents, their negligence may also create legal liability for the landlord.
Is a Landlord Responsible for Every Accident that Occurs on Their Property?
No, a landlord is not responsible for every accident that occurs on their property. The law doesn't require a landlord to foresee every possible accident that might occur. They also don't act as an insurer for the tenant or their guests. The landlord is only responsible for an accident on the leased property if the accident occurs because of the landlord's negligent actions or inaction that leads to the accident.
When Is a Landlord Liable for Third-Party Actions on Property?
In some cases, a landlord may be liable for the actions of a third party. If the landlord should have foreseen the actions of the third party, legal liability may apply to the landlord even if the landlord isn't the one who causes the exact harm.
For example, if a person assaults a tenant in a dark parking lot, the landlord may have contributed to the assault by failing to install proper lighting in the parking lot. And if someone breaks into a residence, the landowner may be legally liable if they didn't provide secure locks.
Examples of Landlord Accident Liability
Here are some examples where a landlord may be liable for an accident:
Failing to install smoke detectors
Not following building codes for all aspects of the building including deck height, sizes of stairs, and setbacks
Allowing too much time to pass before making repairs
Not giving tenants a clear way to report needed repairs
Broken steps, sidewalks, and handrailings
Other broken structures on the property when the landlord is required to maintain the property
Inadequate lighting
These are just a few examples. Any way that harm results because of the unreasonable actions of a landlord, the landlord may be liable for injuries.
Nevada Landlord Accident Liability and Rescue Attempts
The Nevada Supreme Court has addressed accident liability for landlords in Nevada. Specifically, the court talked about people who try and rescue others. In the Turpel v. Sayles case, a fire occurred at a condominium complex. A woman rushed into the complex to warn people inside about the fire. The woman suffered injuries. She based her legal claim on the fact that the condominium owner didn't install a working smoke detector in the unit. If there had been a smoke detector, the woman claimed, she wouldn't have needed to rush in to warn others about the fire.
The condominium complex owner argued that the landlord didn't have any duty to protect a third party. The owner said that the woman chose to place herself in danger by entering the structure when there was an active fire. Ultimately, the court sided with the injured woman. The Nevada Supreme Court ruled that a landlord has a legal liability to a person who gets hurt attempting to help others because of the landlord's negligence. The court said that it's more fair to allow a victim to recover when they try to save someone else than it is to let the landlord escape the consequences of their negligent actions.
When Is a Tenant Liable for Accidents that Occur on Their Property?
There are some cases where a tenant is liable to others for accidents that occur on their property. To the extent that the tenant is in control of the property, it's the tenant who bears legal liability for negligent actions. The rules of premises liability apply when invitees and guests get hurt because of the actions of a tenant.
Comparative Negligence in Landlord/Tenant Accident Liability
In a personal injury accident on a rental property, comparative negligence is a common issue. Both the landlord and tenant may share legal liability if both parties' actions are legally deficient.
If it's the tenant that's injured, the tenant may claim a reduced amount of compensation if they share the blame. It's important to carefully evaluate the facts of the accident to determine how Nevada law may apportion legal fault for the actions of those involved.
Contact Our Injury Attorneys
Have you been hurt in an accident on a rental property? Our attorneys for accidents on a rental property can help. There's no cost to call, and your consultation is confidential. We look forward to speaking with you.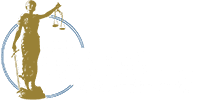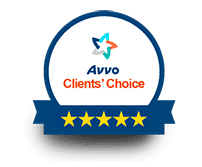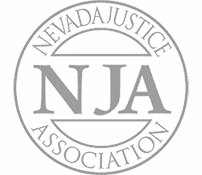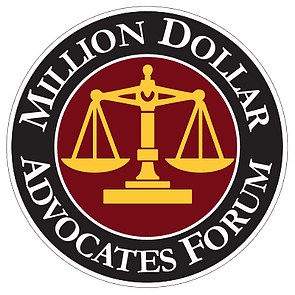 Adam Kutner is a Top 100 Trial Lawyer with Experience and Expertise that Will Benefit You
Call us today at (702) 382-0000 anytime to schedule a free consultation. We will work to get you the maximum settlement as quickly as possible.
Adam Kutner Reviews & Testimonials
"I needed an attorney because I couldn't deal with the accident on my own, so I needed someone else's opinion about my accident.
Well I heard about Adam Kutner through an associate of mine and I chose to seek him because I heard of him before also, so I thought he would be the best option for me.
I was very happy with my settlement and it came quicker than I thought, in just a couple months I received a check in the mail.
When I recommend Adam Kutner I would tell them that the settlement comes very quickly, and he is very helpful with transportation and whatever else you may need."
– Deborah Banks. 5/5 Stars
Real Client Testimonial: Deborah Banks
START YOUR FREE CONSULTATION
NO FEES UNLESS WE WIN!
Home Visits Are Available
Call Now for Details