Personal Injury and SSDI
Social Security Disability Insurance is an important consideration in any personal injury accident claim. An accident may make you unable to work. Alternatively, you may already receive SSDI payments at the time of the accident. Either way, it's important to know how SSDI can impact a personal injury claim. Here's what you need to know from our Las Vegas SSDI and personal injury attorneys.
START YOUR FREE CONSULTATION
NO FEES UNLESS WE WIN!
Does a Personal Injury Settlement Impact SSDI?
Yes, a personal injury settlement can impact SSDI payments. However, only some types of personal injury settlements affect an SSDI award. If a portion of the settlement is meant to compensate you for your inability to work, that part of the settlement counts as your income. Receiving personal injury compensation for lost wages may reduce your SSDI benefits or disqualify you completely from receiving SSDI compensation.
Social Security Disability Insurance and Personal Injury
When you receive a personal injury settlement, you receive compensation for the various losses that you have because of the accident. Examples of types of losses might include your medical bills, property damage, pain and suffering, and lost work. For example, if you make $800 per week, and you're unable to work for eight weeks, you might receive $6,400 to compensate you for the time away from work.
That $6,400 lost wages payment counts as income for the purposes for determining Social Security Disability Insurance eligibility. It essentially replaces the income that you would have received if you had continued to work. Because you're receiving payments in lieu of work, you're not eligible for SSDI. Lost wages payments stand in place of your income as far as SSDI eligibility is concerned.
What About Personal Injury Settlement Money That Is Not For Lost Work?
Except for payments for lost work, personal injury settlement money doesn't make you ineligible for SSDI payments. SSDI is an insurance program. You pay into the program while you work. It pays you back if you're unable to work because of a qualifying disability. Payments that are not for lost work don't count against your eligibility for SSDI benefits.
Am I Eligible for SSDI If I Win a Personal Injury Lawsuit?
Not all personal injury settlement payments are for lost wages. Only the portion of the payment that compensates you specifically for lost work counts against your SSDI eligibility. So for example, in the case of $6,400 in lost wages, say that the total settlement is $20,000. Of that settlement, $6,400 compensates you for lost wages. The remaining $13,600 pays you for your medical bills and your pain and suffering.
In that case, only the $6,400 counts against your income for SSDI eligibility. The other $13,600 is not considered income. You determine whether you are eligible for SSDI taking the $6,400 lost wages payment into account as though it were income.
What Is the Best Way to Structure a Personal Injury Lawsuit Payment?
If you're pursuing a personal injury lawsuit, it's important to understand that how you structure the lawsuit may impact your eligibility for SSDI and other government payments programs.
As the injured victim, you have some control and influence over how you structure your settlement. It's important to understand that receiving compensation for lost wages may impact your eligibility for government programs. You should keep it in mind as you work to negotiate the best possible settlement for your situation.
How Do I Plan For a Personal Injury Settlement and SSDI?
When you're pursuing a personal injury settlement, there are steps that you can take to protect your SSDI eligibility. What you need to do exactly depends on your injuries and what you hope to receive in SSDI payments. In some cases, it's beneficial to place the funds in a special trust.
A personal injury settlement trust can pay for your medical bills and even your living expenses. The money is kept in a separate fund, and it's not credited to your name. When the money is in a settlement trust, it doesn't count against you for the purposes of determining SSDI benefits. Structuring a personal injury settlement through a trust fund can be a helpful way to receive the most benefit from your settlement while still being able to participate in SSDI or other programs that benefit you.
SSDI, SSI and Personal Injury Settlements
SSDI and SSI are two different government programs. SSDI stands for Social Security Disability Insurance. It's an insurance program that pays injured people when they're unable to work as they did before. To qualify for SSDI, you must have a work history and pay into the system as you work.
SSI stands for Supplemental Security Income. SSI is a need-based program for people who need help because of disability, blindness or low-income. If you receive a personal injury settlement, it may disqualify you from SSI payments. When you get your settlement, you must report it to the SSI program. Because SSI is an income-based program, the assets that you receive in a personal injury settlement may disqualify you from benefits. It's important to speak with your attorney to fully understand SSI, personal injury settlements, and how to best approach your case to protect your interests.
How Can a Personal Injury Attorney Help Me If I Get SSDI Payments?
A personal injury attorney can help you if you get SSDI payments by ensuring that you approach your case in the best possible way. Your attorney can help you structure your settlement to give you the maximum benefit taking into account both the settlement funds and the SSDI program.
All personal injury cases are complex. They are even more complicated when Social Security Disability Insurance is a part of the puzzle. A personal injury attorney can ensure that you're taking the right steps to reach the best possible result.
Contact Our Las Vegas Personal Injury Attorneys
Have you been hurt in an accident? Are you wondering how a personal injury accident may impact SSDI? Our Las Vegas personal injury attorneys can help. Let our attorneys evaluate your case and make a plan to win you the best possible compensation for your case. Call us for your free evaluation today.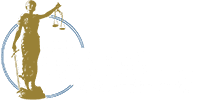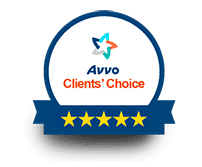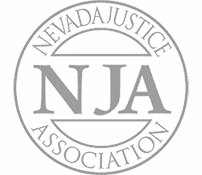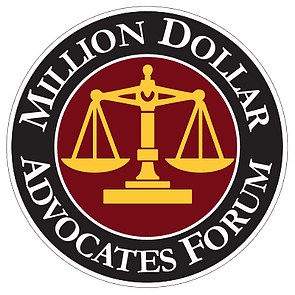 Adam Kutner is a Top 100 Trial Lawyer with Experience and Expertise that Will Benefit You
Call us today at (702) 382-0000 anytime to schedule a free consultation. We will work to get you the maximum settlement as quickly as possible.
Adam Kutner Reviews & Testimonials
"I needed an attorney because I couldn't deal with the accident on my own, so I needed someone else's opinion about my accident.
Well I heard about Adam Kutner through an associate of mine and I chose to seek him because I heard of him before also, so I thought he would be the best option for me.
I was very happy with my settlement and it came quicker than I thought, in just a couple months I received a check in the mail.
When I recommend Adam Kutner I would tell them that the settlement comes very quickly, and he is very helpful with transportation and whatever else you may need."
– Deborah Banks. 5/5 Stars
Real Client Testimonial: Deborah Banks
START YOUR FREE CONSULTATION
NO FEES UNLESS WE WIN!
Home Visits Are Available
Call Now for Details