What Are 5 Types of Personal Injury Accidents?
When you're in an accident, dealing with the aftermath can be overwhelming. You may have physical injuries, damaged property, and emotional instability following a traumatic event. Even seemingly minor incidents can have unexpected ramifications down the road.
With so much to focus on, you may not realize you have suffered a personal injury accident and may qualify to claim compensation. A personal injury lawyer can help you understand the difference between various personal injuries and guide you through the claims process to get you the help you need after an accident.
START YOUR FREE CONSULTATION
NO FEES UNLESS WE WIN!
How Common Are Personal Injury Accidents?
Over 39 million people1 report a personal injury every year in the U.S. Unexpected injures can cause debilitating financial and emotional hardship in more ways than one. Knowing what you can receive in compensation if you ever find yourself in a situation where you're injured can help you get your life back on track with the necessary financial assistance.
Here are five common types of personal injury accidents.
Have questions about a recent personal injury? Contact us today for a free consultation.
1. Motor Vehicle Accidents
If you're involved in a motor vehicle accident, including a car accident, truck accident, or motorcycle accident, and you were not the cause of it, you may be able to receive compensation for:
Medical bills
Lost wages
Pain and suffering
Damaged personal items
It's crucial to gather important information regarding the accident at the scene. If you can, take photos of the damage, collect insurance information, personal information, and license plate numbers from all drivers involved.
If you have witnesses, be sure to get their information and statements regarding the incident, too. These details will help your personal injury lawyer build a strong case and maximize your compensation.
2. Medical Malpractice
Medical malpractice refers to a situation where an injury has occurred due to a medical professional's negligence or failure to take reasonable care such as:
Failure to treat
Incorrect treatment
Misdiagnosis
Delayed diagnosis
Surgical errors
Prescription errors
Birth injury
Referral/Follow up errors
You will need to gather any medical bills, medical records, correspondence with medical professionals, out-of-pocket expenses, proof of income loss, and, if possible, photos of injuries to make a legal claim for compensation.
RELATED: Understanding the Difference Between Personal Injury and Bodily Injury
3. Slip and Fall Accidents
You may be able to receive compensation for injuries in slip and fall accidents on both private and public properties such as:
Stairs
Sidewalks
Parking lots
Job sites
Restaurants, grocery stores, malls
Escalators and elevators
Slip and fall cases focus on the lack of safety of the environment and hazardous situations that were preventable. If inadequate upkeep or inattention to dangerous situations can be prooved, you may be able to receive compensation after suffering an injury due to:
Slippery floors or stairs due to water or debris
Loose floorboards
Unmarked leaks or wet spots
Icy conditions
Poorly maintained or constructed properties
Lack of handrails
Take pictures or notes of your injuries and the scene of the incident to help build your case and keep details fresh in your mind. Be sure to make claims in a timely manner to avoid missing your window of opportunity. In Nevada, victims must make personal injury claims within two years2 of the incident.
Have you been injured and need compensation to help you get you back on your feet? Contact us today to see how we can help!
4. Workplace Accidents
Employees have the right to work in a safe environment and feel protected if they do happen to be hurt at work. In order to do this, employers must provide the proper training, personal protective equipment (PPE), and workplace processes for their employees.
Unfortunately, work accidents happen. When you're injured on the job, it's important to remember that you have the right to claim compensation for your damages without fear of retaliation.
Even if you make a claim through the workers' compensation system, you can still bring a personal injury claim to fully recover for your injuries and suffering if an employer's negligence caused the accident.
5. Product Liability
If you are injured due to defective products or improper warnings or instructions, you may be awarded for a company's negligence. Some personal injury cases for product liability include:
Defective design or manufacturing
Missing safeguard
Hidden defects
Inadequate instructions
Lack of safety warnings
Malfunctions
Food contamination
Dangerous side effects
If you feel you have a product liability claim, make sure you document the product and injuries sustained and seek prompt medical attention. Then, speak to an experienced product liability attorney to see if you qualify to bring a claim.
What Personal Injury Accident Is Most Common in Las Vegas?
Las Vegas follows the trends of the rest of the country, with car accidents as the leading cause of personal injuries. Car accidents have increased by 31% over the last year3 in Las Vegas alone, and nationally over 350,000 lives are lost4 every year.
It appears that reckless and distracted driving is on the rise, with speeding being the number one cause of accidents. Driving under the influence and road rage also cause an increasing number of accidents every year. Slowing down and following all the rules of the road will help reduce the likelihood of an accident.
Our Las Vegas Personal Injury Attorneys Are Here to Help
Of course, there are other types of personal injury accidents that can result in a legal claim for compensation, including wrongful death, nursing home abuse, pedestrian accidents, bicycle accidents, dog bites, and more.
No matter how you've been injured, be sure to gather the details, take photos, and collect witness information to give yourself the best chance at receiving fair compensation for the negligence of others.
Being injured in a sudden accident can have lasting and catastrophic consequences. Receiving monetary payment will help you receive justice for your suffering and get back on your feet.
Contact our experienced lawyers today for a free consultation and see how we can help you build a strong personal injury case.
Sources:
1Centers for Disease Control and Prevention (CDC). (24 January 2022). All Injuries. Retrieved 16 February 2022.
3Akers, M. (16 August 2021). First 7 Months of 2021 the Deadliest in 10 Years on Nevada Roads. Las Vegas Review-Journal. Retrieved 16 February 2022.
4FOX 5. (31 January 2022). As traffic fatalities rise in Nevada, what can be done to prevent deadly crashes? YouTube. Retrieved 16 February 2022.
Legal Disclaimer
This webpage is not intended to be an advertisement or solicitation. The hiring of a lawyer is an important decision that should not be based solely upon advertisements. Material contained in our website is for general information only and does not constitute legal advice or solicitation of legal services.
Transmission of information from this site is not intended to create, and its receipt does not constitute, an attorney-client relationship between Adam S. Kutner and the user of this site. In the event that any information on this web site does not conform fully with regulations in any jurisdiction, this law firm will not accept representation based on that information.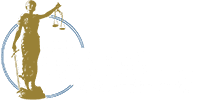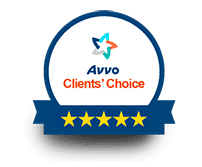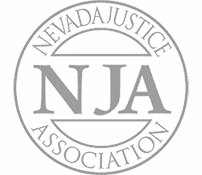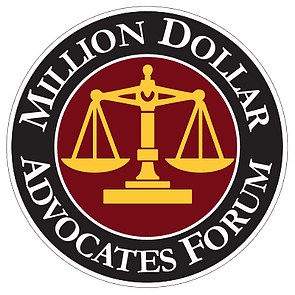 Adam Kutner is a Top 100 Trial Lawyer with Experience and Expertise that Will Benefit You
Call us today at (702) 382-0000 anytime to schedule a free consultation. We will work to get you the maximum settlement as quickly as possible.
Adam Kutner Reviews & Testimonials
"I needed an attorney because I couldn't deal with the accident on my own, so I needed someone else's opinion about my accident.
Well I heard about Adam Kutner through an associate of mine and I chose to seek him because I heard of him before also, so I thought he would be the best option for me.
I was very happy with my settlement and it came quicker than I thought, in just a couple months I received a check in the mail.
When I recommend Adam Kutner I would tell them that the settlement comes very quickly, and he is very helpful with transportation and whatever else you may need."
– Deborah Banks. 5/5 Stars
Real Client Testimonial: Deborah Banks
START YOUR FREE CONSULTATION
NO FEES UNLESS WE WIN!
Home Visits Are Available
Call Now for Details