Spinal Cord Injuries and Damage
Spinal cord injuries are very serious and typically cause permanent deficits. The most common and well-known consequence of a spinal cord injury is paralysis and loss of sensation. The spinal cord is organized into different levels, and the different levels correspond to different body functions and sensations. An injury occurring at a higher level means more loss of function. This is because higher up on the spinal cord is associated with everything below that level. If injury occurs at any level, there will be permanent damage, but that does not simply include paralysis like many people believe. There are far more complications that can occur due to a spinal cord injury that those dealing with them should be made well aware of. These complications can be overwhelming at first, but by simply knowing and understanding the complications that may take place can certainly help in the recovery and rehabilitation process. Below is a list of probable complications that may occur, why they may occur, and how to take notice of any of these problems before they become serious.
START YOUR FREE CONSULTATION
NO FEES UNLESS WE WIN!
Losing Bladder and Bowel Control
The first set of complications that may occur would be bladder and bowel control. Your kidneys and bowels are regulated by your autonomic nervous system, which is the system that is not controlled by conscious thought. For instance, breathing is regulated by this same system, meaning breathing occurs automatically, without having to think about it. The kidneys and bowels work in the same manner, regulating themselves without conscious thought. These systems may be affected by a spinal cord injury. The kidneys will continue to store urine, but the brain may be unable to correctly regulate them and let them know when it is time to excrete the urine. This can cause an increased risk of urinary tract infections. The bowels have a similar problem. When the spinal cord is injured, the messenger system is affected, because the messages the brain sends to the body travels along the spinal cord. The bowels can be affected, in that the control of bowel movements may be lessened. The message does not make it quite the same way after the injury, so the bowels will continue to work, but they may not be able to regulate bowel movements.
---
Skin Sensitivity
Another common issue is skin sensation. A loss of sensation can be very important because a loss of sensation means that the skin cannot send messages back to the brain. This means that any sensation, including hot/cold, pain, or even pressure cannot be detected properly by the brain. This can cause a number of problems, especially when dealing with heat or pain. If something is too hot, there is not a way in which the brain can understand and let the rest of the body know to back away from the pain or the heat. This can cause further injuries, like burns, without any knowledge that an injury has taken place. Another example would be pressure. Typically with spinal cord injuries, patients are seated for the majority of their day. While this is not an issue in and of itself, it can lead to additional problems if not done properly. Those who can detect sensation are typically moving through different positions all day naturally. Someone who does not have this ability cannot regulate his or her own seating, and over time, bones can create pressure on the skin, causing open sores (aka bed sores). These bed sores can later become infected if not caught early, so it is important to do routine skin checks in order to be certain that there are no other signs of skin issues.
---
Changes in Circulatory System
The circulatory system may also be affected by a spinal cord injury. The circulatory system has to adapt to a new way of functioning post-spinal cord injury, and these additional complications can lead to clot formations. This can be a very serious consequence of a spinal cord injury, so it is important to get limbs moving regardless of the motor control of the patient. This movement reduces the risk of clot formations simply by getting blood consistently flowing throughout the body. Another very serious circulatory complication can arise from an injury that occurred typically above the T6 level, but it can occur with an injury as low as the T10 level. This complication, called autonomic dysreflexia or autonomic hyperreflexia, is an overstimulation of the autonomic nervous system (see above). It is considered a medical emergency and should be addressed immediately if signs or symptoms become apparent. It begins with an initial onset of extremely high blood pressure and is usually accompanied by profuse sweating, throbbing headaches, slow heart rate, and there can even be cognitive impairments that occur, as well. This complication requires immediate medical attention to alleviate and can become very serious very quickly. This is a very important one to look out for.
There are a number of complications that can occur due to a spinal cord injury that take much time and accommodation to live with. Spinal cord injuries are very serious and their complications should not be taken lightly. The complications listed above are some of the problems those facing spinal cord injuries may encounter, but there are additional problems that may occur after such a traumatic injury. Complications can be mild or they can be life-threatening, so it is important to know and understand the difference between them and how to catch them early on. If you or a loved one has suffered from spinal cord injuries, contact a personal injury law firm.
Legal Disclaimer
This webpage is not intended to be an advertisement or solicitation. The hiring of a lawyer is an important decision that should not be based solely upon advertisements. Material contained in our website is for general information only and does not constitute legal advice or solicitation of legal services.
Transmission of information from this site is not intended to create, and its receipt does not constitute, an attorney-client relationship between Adam S. Kutner and the user of this site. In the event that any information on this website does not conform fully with regulations in any jurisdiction, this law firm will not accept representation based on that information.
Personal Injury Practice Areas in Las Vegas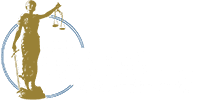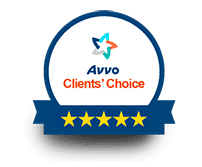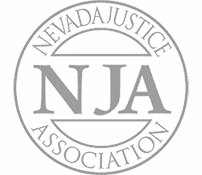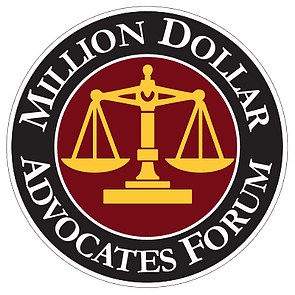 Adam S. Kutner is a top 100 trial lawyer with 32 years' experience and expertise that will benefit you
Call us at (702) 382-0000 anytime to schedule a free consultation. We will work to get you the maximum settlement as quickly as possible so you can move forward on your healing journey.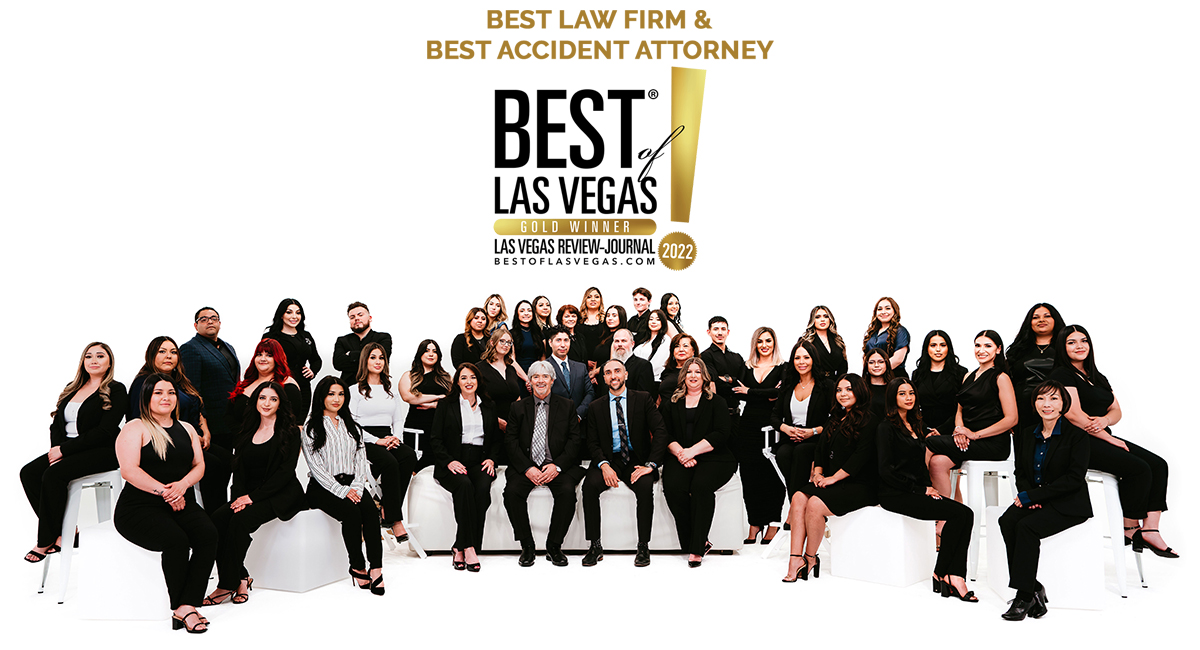 Adam Kutner Reviews & Testimonials
"I was in an accident four days after I got my new car and my mother recommended that I go to Adam Kutner because we have been with Adam Kutner actually since I was in my first accident, when I was eight.

I was really happy to see how quickly everything was moving. I was expecting maybe a couple – well I have heard that people had taken a couple of years to get a settlement from whatever accident, but I actually got mine within a few months, so it was really nice and really quick.

After my meeting with Adam Kutners office, they sent me to the doctor to get my back x-rayed and neck x-rayed because they knew – they noticed I was holding my neck in pain actually and, so they wanted to hurry up with the meeting which was really kind and they got me straight to the doctor and they got me the number and location for a chiropractor also which I was treated at for two months, I think.

Overall, I would say it was really nice and quick because this was the first accident that I have ever been in on my own that I had to handle on my own, so it was really nice that the attorneys at Adam Kutners office were helpful and really patient with helping me understand what was going to happen and how they were going to help me.

I would definitely recommend Adam Kutner to friends and family because you know they are really patient people, they are really friendly and helpful. I just feel like they get stuff done."
– Chelsea Deleon. 5/5 Stars
Real Client Testimonial: chelsea deleon
START YOUR FREE CONSULTATION
NO FEES UNLESS WE WIN!
Home Visits Are Available
Call Now for Details