PERSONAL INJURY LAWYER IN PARADISE, LAS VEGAS
START YOUR FREE CONSULTATION
NO FEES UNLESS WE WIN!
GET THE MAXIMUM SETTLEMENT AS QUICKLY AS POSSIBLE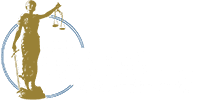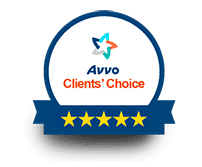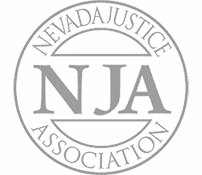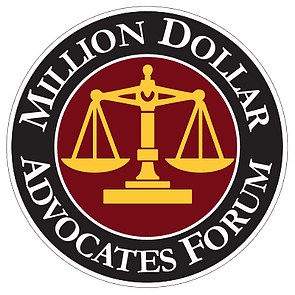 Paradise, Las Vegas Practice areas
Paradise, Las Vegas' Experienced Personal Injury Attorneys
The skilled legal team at Adam S. Kutner, Injury Attorneys understands and empathizes with victims of all kinds of accidents. Whether you're hurt in a car accident, motorcycle accident, truck accident, slip and fall, or any other type of personal injury accident, we're here to guide and support you. These different types of events are never easy and can quite often leave you feeling overwhelmed, but we're here to help you every step of the way as we fight for your rights.
Depending on your unique situation, you may deserve compensation under Nevada law. We can help you pursue your claim as your experienced and determined injury attorneys, serving the Las Vegas Strip, downtown Las Vegas, Paradise, and surrounding areas.
We have the following types of skilled attorneys available to take your cases:
Paradise car accident attorneys
Nevada is an at-fault state when it comes to car accidents. If you're unfortunately hurt because of someone else's driving error, they may owe you compensation for your injuries. Even if your actions may have contributed to the accident, our downtown Las Vegas car accident attorneys can walk you through the process and explain how you may still be able to recover your damages.
Drunk driving accidents are always tragic, no matter the outcome, and we're sorry it has happened to you. It's a scary process to deal with, but please remember you have the right to civil compensation for various damages. The burden to win your case is lower in a civil case than in a criminal one, so you may still have a legal claim regardless of whether the drunk driver faces criminal charges. Let our Las Vegas Strip drunk driving accident attorneys help you understand what your case may be worth, so you can worry less about the legal process and focus more on your healing.
Paradise motorcycle accident attorneys
Nevada law says that motorcycle riders enjoy the full use of the roads with the same rights that all drivers have on the road. But if you're sadly injured, our motorcycle accident attorneys want to help you make it right. Our expert attorneys can build the evidence to help you prove your claim and fight for your rights as a proud motorcyclist in Nevada.
Home visits are available
Call now for details
Contact us online below
Free consultation
Paradise truck accident attorneys
If you're the unfortunate victim of a truck accident, we can help you determine your rights. Truck drivers have a high duty to drive carefully and reasonably for the benefit of others on the roads. But if you're hurt in a truck accident in Nevada, our truck accident attorneys will help you prove your case and pursue fair compensation. Let us fight for you so you can focus on healing.
Paradise personal injury lawyers
Our team handles all types of personal injury cases in downtown Las Vegas, the Las Vegas Strip, Paradise, and surrounding areas. Please remember, no two cases are alike. If someone else's actions hurt you, you may have the right to compensation for your losses. Don't assume that you don't have a case. Nevada laws protect injury victims in a wide variety of circumstances. Contact us to evaluate your case and learn your options. We're here to guide you through every step and are committed to fighting for you.
Our locations near Paradise, Las Vegas
For anyone looking for dedicated and experienced personal injury attorneys, look no further than Adam S. Kutner, Injury Attorneys. Our skilled team is dedicated to delivering the justice and compensation you deserve. Backed by 32 years of experience and deep knowledge in the field, we'll work tirelessly on your case, navigating the complexities of personal injury law. We understand that every injury case is unique, and we treat our clients with the respect and individual attention you deserve — Trust Adam S. Kutner, Injury Attorneys, when championing your rights in Paradise, downtown Las Vegas, the Las Vegas Strip, and the surrounding areas. Let us fight for your rights as you move toward the path of healing.
Speak with a Paradise injury lawyer today
Contact us for an immediate discussion of your case with a member of our team. We want to help you understand your rights and work together to create a plan for your recovery. It's our privilege to help you fight for the justice you deserve. Call us today at 702.382.0000.
"As a Former insurance defense attorney you can feel good knowing you're working with the best."
Adam S. Kutner is a top 100 trial lawyer with experience and expertise that will benefit you
Call us at 702.382.0000 anytime to schedule a free consultation. We will work to get you the maximum settlement as quickly as possible so you can move forward on your healing journey.