Have you been injured crossing the street?
Our pedestrian accident attorneys want you to get justice when you're hurt in an accident while walking, jogging, bicycling or skateboarding. Las Vegas is a pedestrian-friendly city. From the famed Las Vegas strip to our historic downtown to our suburbs, it's a city where people are welcomed and encouraged to make their way on foot. Unfortunately, motor vehicle drivers aren't always as careful as they should be.
The causes of pedestrian accidents can vary, from a speeding motorist vehicle driver doesn't leave time to slow down when they see a pedestrian on the road to a drunk driving under the influence of alcohol or drugs.
If you've been hurt because of the actions of a car, truck, bus or SUV driver, contact our personal injury attorneys to see what financial compensation you can recover for your pedestrian accident case. Your initial consultation is always free and confidential.
START YOUR FREE CONSULTATION
NO FEES UNLESS WE WIN!
Why Should We Handle Your Pedestrian Injury Case?
We Have the Experience
With over 31 years practicing personal injury law in the Las Vegas area, Adam S. Kutner, Injury Attorneys have direct experience navigating the Nevada court system helping win settlements quickly so you can get back to your life.
No Fees Unless We Win
This way you can focus more on your case and possible injuries without worrying about paying a retainer upfront. Our injury lawyers are deeply committed to making sure every accident victim gets the comprehensive legal representation they deserve.
Your Injury Case Is Our Priority
Our accident attorneys work diligently to build strong claims for compensation, including medical bills, lost wages, emotional distress and pain and suffering.
Our Team Is the Best in the Las Vegas Valley
As proud members of this community, we know that our clients are our neighbors, and when they are hurt in a pedestrian accident, while walking down the street or otherwise, we make it our mission to ensure they are represented with care as though they are our family.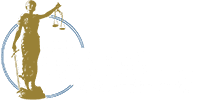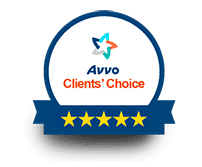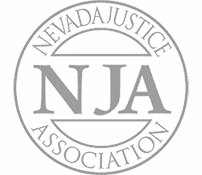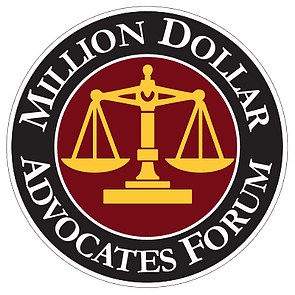 best law firm
best accident attorney
Building Your Case for Compensation
When you work with our pedestrian accident attorneys, we have a specialized process in place for successfully building your case for compensation. We take calculated steps to use the legal discovery system to your advantage to build strong evidence to show the other side why you deserve the compensation you are asking for. First, your injury attorney works with you to gather all the facts surrounding the incident, including the initial police or injury report. If possible, they may also investigate the actual scene of the accident. Next, we utilize our extensive network of specialists, including accident reconstruction experts, medical specialists, and forensic specialists to help us use the facts of your accident to prove your claim.
We may also work with your doctor to identify your prognosis and a complete care plan for recovery. Throughout your case, we file essential legal documents, including the initial complaint, a summons, and motions if necessary. Our attorneys also work to diligently and accurately value your claim. Valuing your case is a crucial part of getting the full amount of compensation you are owed, so we make sure to include all categories of damages possible, including both economic and non-economic damages like pain and suffering and emotional distress. While we are building your case, we also participate in negotiations with the other side in hopes of getting you a settlement before trial.
Causes of Pedestrian Accidents
The causes of pedestrian accidents can vary. Here are some of the ways a victim may be hurt:
A speeding motor vehicle driver doesn't leave time to slow down when they see a pedestrian on the road
Driving under the influence of alcohol or drugs
Texting while driving, talking on the phone and other kinds of distracted driving
Reckless and aggressive driving
Disobeying traffic signs like running a red light or turning without the right of way
Being careless while stopping to let passengers embark or disembark
Failing to leave appropriate distance between the pedestrian and the vehicle driver
Trying to maneuver around traffic
Not taking weather into account while driving
A lack of functioning crosswalks or crossing guards to assist traffic
Failure of drivers to stop for a school bus
Don't Settle With Insurance Companies
Winning Compensation After a Pedestrian Accident
Winning compensation after a pedestrian accident requires taking action. In most cases, you need to file a legal complaint to initiate a court case. Sometimes, you can negotiate directly with the insurance company for fair compensation. Our accident attorneys help you by taking the steps you need to advance your claim. Along the way, we work strategically to ensure that you make the most of your claim and your financial recovery.
Adam Kutner is a Top 100 Trial Lawyer with Experience and Expertise that Will Benefit You
Call us today at (702) 382-0000 anytime to schedule a free consultation. We will work to get you the maximum settlement as quickly as possible.
Additional Pedestrian Accident Resources and information
Always be Careful and Stay Alert
Pedestrians in Las Vegas are encouraged to take special care as they walk through the city. Las Vegas is always filled with people and cars and special attention should be given whenever a street is crossed. Both drivers and pedestrians should always be aware to avoid collisions.
Poor property maintenance, sidewalk or parking lot defects and/or construction or other debris on walkways cause or contribute to these accidents.
Every year there are thousands of accidents just like yours in the United States. Over 100,000 of these involve pedestrians getting injured or killed.
More than 70% of pedestrian accidents in the United States result in the death of the pedestrian, making this a serious concern and problem. Get the right lawyer to help you win your case.
Schedule a Free Initial Consultation
To talk to our Las Vegas pedestrian accident attorneys today, call to schedule your free initial consultation. You can also use our messaging feature to get in touch with us. Our consultations are always free and confidential.
We know that a pedestrian accident can throw your life upside down. We're compassionate, aggressive attorneys who want to fight for you. Your case starts with your free initial consultation. Call us today to begin.
Contact Our Law Office First!
Pedestrian Accident Lawsuit – Frequently Asked Questions
Adam Kutner Reviews & Testimonials
"I was at a stoplight and I heard some screeching and I looked in my rear-view mirror and I saw a truck go around me real quick, but the car behind him didn't have a chance and hit me. A friend of mine told me about Adam Kutner and so I went in to see them and it was very, very pleasant under the circumstances and they handled everything, and I wasn't worried about anything, it was great. The first thing they did was they helped me find a chiropractor and I went a few months and I feel better now. I was really happy with my settlement, in my opinion he is the best lawyer in as Vegas."
– Phyllis L. 5/5 Stars
Real Client Testimonial: Janae Reynolds
START YOUR FREE CONSULTATION
NO FEES UNLESS WE WIN!
Home Visits Are Available
Call Now for Details
Legal Disclaimer
This webpage is not intended to be an advertisement or solicitation. The hiring of a lawyer is an important decision that should not be based solely upon advertisements. Material contained in our website is for general information only and does not constitute legal advice or solicitation of legal services.
Transmission of information from this site is not intended to create, and its receipt does not constitute, an attorney-client relationship between Adam S. Kutner and the user of this site. In the event that any information on this web site does not conform fully with regulations in any jurisdiction, this law firm will not accept representation based on that information.