Over 40,000 Settlement Checks Deliver To Our Clients
The slip and fall lawyers in Las Vegas at Adam S. Kutner, Injury Attorneys can help you win compensation if you're hurt in a slip and fall accident. With 31 years of experience and thousands of satisfied clients, we're prepared to meet any challenge for our clients. When you need the best slip and fall lawyers in Las Vegas, our personal injury law team is here to represent you.
If you're looking for a 'slip and fall attorney near me,' don't settle for less than you deserve, and don't let the insurance company or the responsible property owner give you the runaround. Work with the Las Vegas attorneys who have won millions of dollars for our clients. Our law practice in Southern Nevada can even represent you on a contingency basis with no fee unless you win your case.
Adam S. Kutner, Injury Attorneys specializes in fall down injuries and is ready to assist you.
START YOUR FREE CONSULTATION
NO FEES UNLESS WE WIN!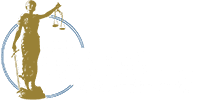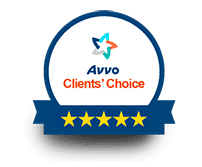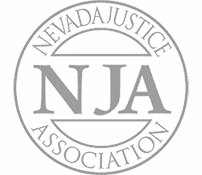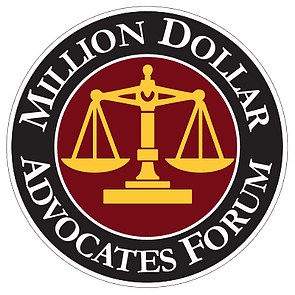 best law firm
best accident attorney


How We Build Your Slip and Fall Case
Building a slip and fall case begins with an investigation of the case. Some of the grounds for a slip and fall case include:
A spill on the floor
Toxic chemicals
Negligent maintenance; broken stairs, steps and railings
Falling from an elevated surface
Slick surfaces
Objects in your path
Poor lighting
Inadequate security
Once we determine the cause of your slip and fall, we examine the property owner's legal liability. We look at the ways to prove that you deserve compensation. Then, we carefully go about gathering the evidence.
Our legal team handles all communication with the other party, insurance companies and the court. If you need expert medical evidence to prove your injuries and damages, we arrange for the appropriate medical care and evaluations. With a carefully prepared legal strategy, we file and respond to court motions. We speak for you during court appearances, and we handle all communication with the insurance representatives and any other party.
Building a strong case doesn't necessarily mean that your case will go to trial. In fact, by making a strong case, we put you in a great position to negotiate a fair settlement. Building a strong case means not only gathering the evidence but also working towards the best possible resolution on your behalf.
Don't Settle with Insurance Companies
When you're hurt in a slip and fall accident, the insurance company wants to resolve your case quickly. They might offer you a very small settlement hoping that you'll sign the paperwork and end the matter. Don't make the mistake of settling for much less than you deserve. If you accept a settlement from the insurance company, it may be challenging to reopen the case later on, even if you find out that your claim is worth much more later on.
A slip and fall injury case is worth the total value of your losses. Many victims don't realize what the total value of their losses really is. Physical injuries are an important part of your claim. However, physical injuries go far beyond your emergency room bills. Long-term medical care needs, the inability to work and the physical suffering that you endure are all a part of your losses. Prescriptions, physical therapy and mental health injuries should all be included. The insurance company doesn't want you to know what your case is worth. Our attorneys are dedicated to ensuring that you get the maximum amount of compensation you deserve.
Contact Our Law Office First!
Adam Kutner is a Top 100 Trial Lawyer with Experience and Expertise that Will Benefit You
Call us today at (702) 382-0000 anytime to schedule a free consultation. We will work to get you the maximum settlement as quickly as possible.
Types of Injuries Caused by Slip and Fall
Additional Slip And Fall Resources and Information:
If you have been involved in a slip and fall accident, it is very important to file an accident report with the business where the event occurred. If possible, you or anyone you are with should take pictures with their phone from the area where the accident took place. It is also important to write down everything that you can remember that lead up to the accident. All of this information will be very important when you file a claim for compensation for your injuries.
Adam Kutner Reviews & Testimonials
"My accident – it was – it was very just tragic because it was the only car that I had – I mean just – it came at a wrong time period of my life. I was very happy with the settlement that I received through Adam Kutner. They walked me through finding a doctor, they walked me up to the doctor's office. We called and asked them will you be able to fix my back in way shape or form. And pretty much, yes, she did help me find a good doctor. I would recommend Adam Kutner to my friends in family because I think he is a great guy. His team works very, very professionally. And their office – their focus is basically on you when you come in to the attorney, when you first walk in, when you first come in for a consultant, everything, everything falls right into place."
– Deandre W. 5/5 Stars
Real Client Testimonial: Janae Reynolds
START YOUR FREE CONSULTATION
NO FEES UNLESS WE WIN!
Home Visits Are Available
Call Now for Details
Legal Disclaimer
This webpage is not intended to be an advertisement or solicitation. The hiring of a lawyer is an important decision that should not be based solely upon advertisements. Material contained in our website is for general information only and does not constitute legal advice or solicitation of legal services.
Transmission of information from this site is not intended to create, and its receipt does not constitute, an attorney-client relationship between Adam S. Kutner and the user of this site. In the event that any information on this web site does not conform fully with regulations in any jurisdiction, this law firm will not accept representation based on that information.