Voted Las Vegas' Best Accident Lawyer
Biography of Adam S. Kutner
Philadelphia, Pennsylvania
University of Pennsylvania, B.A., 1988
University of Miami, Coral Gables, J.D., 1991
1991, Nevada and U.S. District Court, District of Nevada
Clark County and American Bar Associations; State Bar of Nevada; Nevada Trial Lawyers Association; American Inn of Court; Association of Trial Lawyers of America; Western Trial Lawyers Association.
Phi Alpha Delta. Dade County State Attorneys Office, 1991.
When you need legal guidance you can count on, turn to the experienced team at Adam S. Kutner. Our dedicated personal injury attorneys and well-established law firm are recognized as the area's best. This is thanks to the many awards, memberships, and close-knit relationships we've built throughout the community we serve.
You don't have to take our word for it. Read on to learn more about the many ways our legal team has built a reputation trusted by our clients and the residents within those communities.
Awards and Recognitions
Over the years, we've been consistently recognized by leading organizations in our industry. It's this recognition that clients trust when they are in need of a personal injury attorney they can count on.
We are honored to have been voted the Best Accident Lawyers in Las Vegas 2020, Best Law Firm 2022, Best Accident Lawyer 2022 by the Las Vegas Review-Journal. Recognized for our experience, professionalism, and commitment to client needs, we're proud to offer top-tier personal injury legal counsel when you need it most.
Accolades we are proud to hold include the following:
Peer Rated for Highest Level of Professional Excellence – Martindale-Hubbell
Avvo Client's Choice 5 star
Gold Client Champion – Martindale-Hubbell
Best car accident attorney in Las Vegas and best trucking accident attorney with over 32 years of experience
Free Consultation
Memberships and Community Involvement
In addition to being recognized for our excellent legal services, we are proud to be members of notable legal organizations, including the Nevada, Clark County, and American Bar Associations.
Our law firm is also a member of the following organizations:
State Bar of Nevada
Nevada Trial Lawyers Association
American Inn of Court
Association of Trial Lawyers of America
Western Trial Lawyers Association – an amalgam of judges, lawyers, law professors and law students who meet locally once monthly.
Through these memberships, our personal injury attorneys have leading experience in their fields and are committed to implementing this knowledge to serve your legal needs in the most effective way.
See How Adam Kutner Cares
At Adam S. Kutner, we understand the importance of giving back to the community we serve. That's why we're proud to model exemplary service through the many charities and philanthropic organizations we work with, both in the local area and beyond.
We are proud to offer services our community can count on through our charitable initiative, Adam Kutner Cares. Contact us today to learn more about the many ways we are committed to serving the needs of our community and how you can be a part of that service.
Contact the Trusted Personal Injury Attorneys at Adam S. Kutner
At Adam S. Kutner, we are proud to be recognized as the best Las Vegas accident attorneys in the area. If you or a loved one is a personal injury victim, work with the best injury lawyers to help you navigate your case.
Contact the personal injury attorneys at Adam S. Kutner today for a consultation on your case.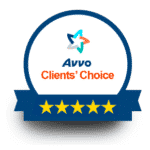 Meet Our Award Winning Team
Call us today at (702) 382-0000 anytime to schedule a free consultation. We will work to get you the maximum settlement as quickly as possible.
Directions to Our Law Offices