Las Vegas' #1 Attorney for Spinal Cord Injuries
The spinal cord injury attorneys at Adam S. Kutner, Injury Attorneys can represent you if you're suffering from a spinal cord injury. We can help you understand your legal rights and what financial compensation may be possible for your injuries. If you have a legal claim, our team can represent you and work to get you the highest amount of compensation possible for your case. Call our Las Vegas spinal cord injury attorneys today for your free consultation.
Our injury attorneys work diligently to build strong claims for compensation, including medical bills, lost wages, property damage, and pain and suffering. Adam S. Kutner has helped more than 40,000 clients receive financial compensation. He personally knows your case and leads your legal team from start to finish.
START YOUR FREE CONSULTATION
NO FEES UNLESS WE WIN!
Why Should We Handle Your Spinal Cord Injury Case?
We Have the Experience
With over 32 years practicing personal injury law in the Las Vegas area, Adam S. Kutner, Injury Attorneys have direct experience navigating the Nevada court system helping win spinal cord injury settlements quickly so you can get back to your life.
No Fees Unless We Win
This way you can focus more on your case and possible injuries without worrying about paying a retainer upfront. Our spinal cord injury lawyers are deeply committed to making sure every injury victim gets the comprehensive legal representation they deserve.
Our Team Is the Best in the Las Vegas Valley
Our team practices only personal injury law so we have the experience to handle the complexities that you may face in your case. Lawyers are chosen for our team based on their ability to handle personal injury cases.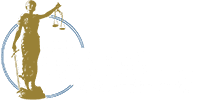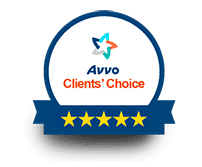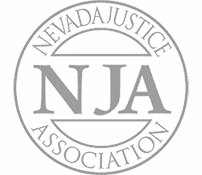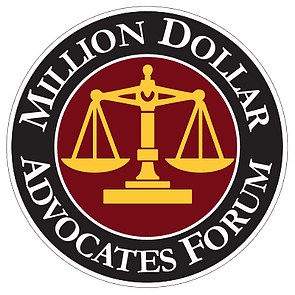 best law firm
best accident attorney


Building Your Case for Compensation
When you work with our Las Vegas injury attorneys, we have a specialized process in place for successfully building your case for compensation. We take calculated steps to use the legal discovery system to your advantage to build strong evidence to show the other side why you deserve the compensation you are asking for. First, your injury attorney works with you to gather all the facts surrounding the incident, including the initial police or injury report. If possible, they may also investigate the actual scene of the accident. Next, we utilize our extensive network of specialists, including accident reconstruction experts, medical specialists, vocational experts, and forensic specialists to help us use the facts of your accident to prove what is asserted in your claim.
We may also work with your doctor to identify your prognosis and a complete care plan for recovery. Throughout your case, we file essential legal documents, including the initial complaint, a summons, and motions if necessary. Our Las Vegas spinal cord injury lawyers also work to diligently and accurately value your claim. Valuing your case is a crucial part of getting the full amount of compensation you are owed, so we make sure to include all categories of damages possible, including both economic and non-economic damages like pain and suffering and emotional distress. While we are building your case, we also participate in negotiations with the other side in hopes of getting you a settlement before trial. However, we are willing to take your case to trial if the other party doesn't agree to compensate you fairly for your injuries. It's important not to delay in contacting an experienced injury attorney to begin working on your case immediately.
Don't Settle with Insurance Companies
We know how insurance companies try to get you to sign a settlement quickly without allowing you the opportunity to fully understand the extent of your losses. Minimizing legitimate spinal cord injury claims is how the insurance company makes money, and we are dedicated to making sure this never happens to our clients.
With our skilled injury lawyers, you have the peace of mind knowing that you have a strong advocate by your side to fight to protect your rights and get you the compensation you deserve.
Contact Our Law Office First!
Adam Kutner is a Top 100 Trial Lawyer with Experience and Expertise that Will Benefit You
Call us today at (702) 382-0000 anytime to schedule a free consultation. We will work to get you the maximum settlement as quickly as possible.
Types of Spinal Cord Injury
There are two types of injury—complete and incomplete. A complete injury is one in which the victim has no sensation or voluntary motor movement on either side of the body below the level of the injury. If the victim has some feeling or partial movement, it is called an incomplete injury.
Injuries are further defined in reference to the area of the spine affected. For example, an injury to the spine in the neck area affects the cervical vertebrae, so an injury to the nerves at the fifth cervical vertebra would be called a C-5 injury. Below the neck are the thoracic vertebrae, so injuries there would be defined as T-1, T-2, and so on. Beyond that are the lumbar and sacral vertebrae, and injuries in those areas are named in a similar manner.
An injury to your spinal cord can change your life. Depending on the severity of the injury, you may face a lifetime of discomfort and restricted movements. In severe cases, spinal cord injuries can leave a person paralyzed.
The spinal cord is divided into three sections. Each of these sections has a different function I the body. Additionally, damage to each of these sections can cause different problems to the injured party.
Severe damage to the cervical (neck) area of the spine can lead to total paralysis, quadriplegia, paraplegia, loss of respiratory functions, loss of sensation, and possible loss of body functions. Lesser injuries could cause each of these problems temporarily or create a lot of discomfort and restricted movements.
Damage to the thoracic (middle) spine can cause paraplegia, loss of abdominal muscle control and movement, and loss of manual dexterity. Less severe damage to this area can cause restricted movement and discomfort.
Injuries to the lumbar and sacral (lower) parts of the spine can cause loss of movement to the legs or loss of control of leg muscles, loss of sexual function, and loss of bladder control. Even minor injuries to this area may cause a person to be bound to a wheelchair for life.
Extended Treatment For Spinal Injuries
Most people that have a spinal injury usually have to endure extended amounts of time in recovery. Extensive therapy and medical treatments will be required for the person to make any type of recovery from the accident. It is the duty of the responsible party to make sure that these expenses are covered.
In addition to these medical expenses, it is also the duty of the responsible party to pay compensation for the financial losses the injured party incurred as a result of the accident. This includes loss of current and possibly future income, loss of retirement benefits, and possibly other losses that the injured party suffered.
Insurance companies are often aggressive when it comes to closing spinal cord injury cases. They know from experience that these injuries can be very complicated and the try to close it fast to save their company money. Your attorney will be just as aggressive to protect your rights as a victim and make sure that you receive the compensation that you are entitled to under Nevada law. It is very important to have legal representation from the time the injury occurred to ensure that your rights remain protected.
For more information on spinal cord injuries, you can visit the Mayo Clinic.
Adam Kutner Reviews & Testimonials
"I was in an accident four days after I got my new car and my mother recommended that I go to Adam Kutner because we have been with Adam Kutner actually since I was in my first accident, when I was eight. I was really happy to see how quickly everything was moving. I was expecting maybe a couple – well I have heard that people had taken a couple years to get a settlement from whatever accident, but I actually got mine within a few months, so it was really nice and really quick. After my meeting with Adam Kutners office they sent me to the doctor to get my back x-rayed and neck x-rayed because they knew – they noticed I was holding my neck in pain actually and, so they wanted to hurry up with the meeting which was really kind and they got me straight to the doctor and they got me the number and location for a chiropractor also which I was treated at for two months, I think. Overall, I would say it was really nice and quick because this was the first accident that I have ever been in on my own that I had to handle on my own, so it was really nice that the attorneys at Adam Kutners office were helpful and really patient with helping me understand what was going to happen and how they were going to help me. I would definitely recommend Adam Kutner to friends and family because you know they are really patient people, they are really friendly and helpful. I just feel like they get stuff done."
– Chelsea D. 5/5 Stars
Real Client Testimonial: Janae Reynolds
START YOUR FREE CONSULTATION
NO FEES UNLESS WE WIN!
Home Visits Are Available
Call Now for Details
Legal Disclaimer
This webpage is not intended to be an advertisement or solicitation. The hiring of a lawyer is an important decision that should not be based solely upon advertisements. Material contained in our website is for general information only and does not constitute legal advice or solicitation of legal services.
Transmission of information from this site is not intended to create, and its receipt does not constitute, an attorney-client relationship between Adam S. Kutner and the user of this site. In the event that any information on this website does not conform fully with regulations in any jurisdiction, this law firm will not accept representation based on that information.