Brain Injury Law Firm in Las Vegas
All injuries to the brain are unique. A light blow to the head may give one person a headache for an hour or two while the same blow could cause irreparable damage to another person. Perhaps the most significant legal issue is proving the full extent of the victim's injuries. Brain injuries can be difficult to diagnose. It may not be immediately clear shortly after the injury whether the victim can make a full recovery. It can be hard to know what the medical prognosis is and whether the victim can live a normal life in the future.
Our traumatic brain injury team recognizes these serious legal issues. We can help you work with the right medical professionals. They can thoroughly investigate your medical condition. Armed with that information, we know what damages to claim on your behalf, and we have the evidence to prove your case. When you work with our experienced counsel, no stone is left unturned and you know that your claim fully represents your losses and rights.
START YOUR FREE CONSULTATION
NO FEES UNLESS WE WIN!
Why Should We Handle Your Brain Injury Case?
We Have the Experience
With over 32 years practicing personal injury law in the Las Vegas area, Adam S. Kutner, Injury Attorneys have direct experience navigating the Nevada court system helping win settlements quickly so you can get back to your life.
No Fees Unless We Win
This way you can focus more on your case and possible injuries without worrying about paying a retainer upfront. At Adam S. Kutner, Injury Attorneys, our injury lawyers are deeply committed to making sure every brain injury victim gets the comprehensive legal representation they deserve.
Your Injury Case Is Our Priority
Our personal injury attorneys work diligently to build strong claims for compensation, including medical bills, lost wages, property damage, and pain and suffering.
Our Team Is the Best in the Las Vegas Valley
As proud members of this community, we know that our clients are our neighbors, and when they are injured in an accident, we make it our mission to ensure they are represented with care as though they are our family.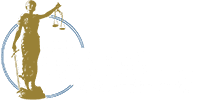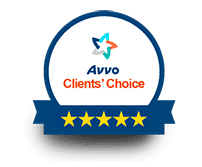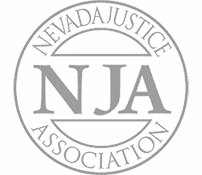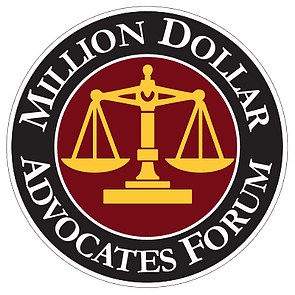 best law firm
best accident attorney
Compensation For Brain Injuries
Great legal representation is about more than just passing a bar exam and drafting legal paperwork. Instead, we know that the service we provide to our clients is so much more important than that. Here are some of the ways that we go the extra mile for our client success:
Listening to your story. We can't represent you well until we know you and what happened.
Kind and compassionate representation. We explain the law in ways that you can understand.
We build your case aggressively to give you the most options for whether to settle your case or go to trial.
Our team negotiates on your behalf. But you make the final decisions throughout your case.
Information and advice. This way you can make the best choices throughout the case.
Talking with the other party and negotiations. You don't have to talk to the other side yourself; we're trained in how to effectively negotiate
Free consultations. No fee unless you win your case.
Get Help If You Have Signs of Brain Injury
A medical professional should evaluate anyone who has sustained a blow to the head or whiplash-like injuries to determine if the victim has experienced a TBI.
Even if symptoms are so slight that the victim does not realize that a serious injury has occurred, treatment should be sought before further injury can develop. Often the symptoms may be delayed for many hours until swelling in the brain reaches a point that if affects the victim.
If one of your loved ones has experienced the pain and trauma associated with brain injuries in the Las Vegas Area, please contact our offices today.
Contact Our Law Office First!
Types of Brain Injury
There are several different types of head injuries. If the trauma results in damage to the skull itself, such as a crack or break, the trauma is considered a penetrating head injury.
More difficult to diagnose are closed head injuries, where the skull is not obviously damaged but the brain is still injured. This can occur from a blow or impact, or from severe back-and-forth shaking, such as whiplash.
The brain is a very complex and delicate organ. Scientists have yet to discover all of the functions of the brain and its capabilities. However, they do know that the brain can be injured very easily and the damage can last a lifetime. If that occurs, it's important to know how to treat a brain injury.
The brain may also be injured from being shaken. This can occur in an auto accident when a severe jolt is felt by the body like when a vehicle is impacted by another. Whiplash to the neck is only one of the injuries that can occur when this happens.
Brain injuries can lead to loss of motor skills, memory, or even loss of bodily functions. It can also cause changes to the personality, with quick-to-anger responses being the most common change. These changes to body functions and personality traits can become permanent if the damage is severe.
When a person suffers from traumatic brain injury (TBI), it may take years of therapy and other treatments for them to recover. In some severe cases, recovery may not be possible. Because of this, it is very important that anyone who received a TBI due to the negligence of another person or business seek legal representation.
Adam Kutner is a Top 100 Trial Lawyer with Experience and Expertise that Will Benefit You
Call us today at (702) 382-0000 anytime to schedule a free consultation. We will work to get you the maximum settlement as quickly as possible.
Traumatic Brain Injury Litigation
Adam Kutner Reviews & Testimonials
"I was in an accident November the twenty sixth, rear ended. I watched several commercials on tv after being in a lot of pain I decided to call Mr. Kutners office because I like the way that he presented himself on TV. My experience has been very good, from the girl who answers the phone all the way back to the very last person I talked to. A lady came out to see me the very next day after I made the phone call, she was very personal, very professional, and she came right to my home which saved me from looking for someone to take me into the office. I got my car within two weeks and they were very helpful in finding doctors for me, which I had to go to more than one. I would recommend Mr. Kutner. He is very personal, the staff is very personal from the telephone girl all the way down, very personal, very professional. They don't make you feel like just a number and someone they're working with, they make you feel like you're at home."
– Jean Phyllis S. 5/5 Stars
Real Client Testimonial: Janae Reynolds
START YOUR FREE CONSULTATION
NO FEES UNLESS WE WIN!
Home Visits Are Available
Call Now for Details
Legal Disclaimer
This webpage is not intended to be an advertisement or solicitation. The hiring of a lawyer is an important decision that should not be based solely upon advertisements. Material contained in our website is for general information only and does not constitute legal advice or solicitation of legal services.
Transmission of information from this site is not intended to create, and its receipt does not constitute, an attorney-client relationship between Adam S. Kutner and the user of this site. In the event that any information on this website does not conform fully with regulations in any jurisdiction, this law firm will not accept representation based on that information.