How to Request an Accident Report in Nevada
If you have been involved in a traffic accident anywhere in Nevada, whether as a driver, a passenger, or as a pedestrian, you will want a copy of the accident report to file an insurance claim. Whether you have decided to retain Adam S. Kutner, Injury Attorneys to represent you, or you're still deciding what you want to do, you should attempt get this important document as soon as possible.
If the police arrive at the scene of the accident and file an accident report themselves, then you do not have to file a report as well. But if police officers are not present at the crash, then you have 10 days from the date of the accident to submit a Nevada DMV SR-1 accident report.
START YOUR FREE CONSULTATION
NO FEES UNLESS WE WIN!
Where to Find the Report
The first step is to determine where the accident took place and which agency handled your report. Despite the impression you may have from TV shows, police departments do not all share information, so an inquiry to the wrong department will make your request take longer to process than necessary.
You will not be given the actual report at the scene, since the officer has to write the narrative and collect information. You will be given a "police tape" which is a slip of paper containing the report number and agency and the location and driver information of the accident. Adam S. Kutner, Injury Attorneys recommends taking a photo of this paper, because it is easy to lose and contains important information.
Out on the Highway
If your accident took place on the highway, or in an unincorporated area of Nevada, the report was probably taken by Nevada Highway Patrol. There are three regional NHP offices, so depending on where your accident occurred, you will send your request to Northern Command West (northern towns and counties west of Reno), Northern Command East (northern towns and counties east of Reno), or Southern Command (Las Vegas and all southern counties and towns).
The NHP has an online request form, and asks for the following information:
Crash number. This number should have been provided at the time of the incident. It will consist of the letters "NHP" followed by nine digits.
Last name of the involved party.
Date of the crash.
Fatalities and photos are exclusively handled by the regional offices.
There is a fee for each report, and the report will be available 7-14 days after the date of the accident. The offices may require up to two additional weeks to provide the report to you, so do not wait to order your report. You may have other statutes that will need an accident report with approaching deadlines.
If the Accident Happened in Las Vegas
If your accident happened in Las Vegas, then the report may have stayed there. The Las Vegas Metro Police Department (LVMPD) and the Henderson Police Department often handle their own traffic accident reports, and may provide you with their own "police tape." In that case, you need to contact LVMPD for your police report.
Like the Nevada Highway Patrol, LVMPD has an online request form. You can also send a request by mail with the report fee to their records processing office. The LVMPD needs this information from you:
Your email address
Your contact phone number
The date and time of the accident
The location of the accident
The report number
There is a fee for processing your request, and LVMPD advises that it usually takes two weeks for you to obtain your report.
If you are involved in an accident in North Las Vegas, it's important to remember that North Las Vegas is a separate city, with its own police department and its own records office.
If You Don't Have the Police Tape
Adam S. Kutner, Injury Attorneys strongly recommends taking a photo of the tape when you get it at the accident scene because it's easy to lose and you need the numbers on it. If you did not, and now those numbers are gone, what can you do?
The accident report is still available, as long as you know the date, time, and location of the incident. It will simply be more difficult to retrieve, and the records clerk will not be happy. Without the report number, it may take longer to get your report back.
Remember that the report will not be available for 7-14 days after the accident, so there is no reason to try to obtain it until then. If you have retained Adam S. Kutner, Injury Attorneys to represent you, we can ensure that the request goes in right away so that the report is received as soon as it is available from the agency. This spares you from having to remember to order one from the department.
Adam S. Kutner, Injury Attorneys offers a free initial consultation at 702-382-0000 for anyone involved in a traffic accident, whether to obtain a report or to begin an insurance claim. Contact us today to begin the process of recovering from your accident.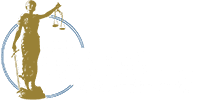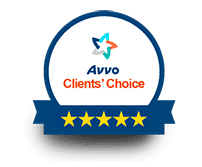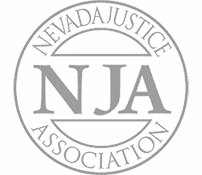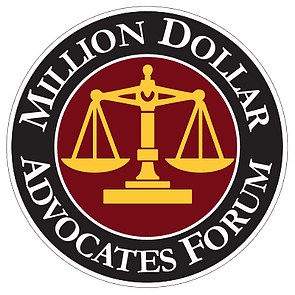 Adam Kutner is a Top 100 Trial Lawyer with Experience and Expertise that Will Benefit You
Call us today at (702) 382-0000 anytime to schedule a free consultation. We will work to get you the maximum settlement as quickly as possible.
Adam Kutner Reviews & Testimonials
"I needed an attorney because I couldn't deal with the accident on my own, so I needed someone else's opinion about my accident.
Well I heard about Adam Kutner through an associate of mine and I chose to seek him because I heard of him before also, so I thought he would be the best option for me.
I was very happy with my settlement and it came quicker than I thought, in just a couple months I received a check in the mail.
When I recommend Adam Kutner I would tell them that the settlement comes very quickly, and he is very helpful with transportation and whatever else you may need."
– Deborah Banks. 5/5 Stars
Real Client Testimonial: Deborah Banks
START YOUR FREE CONSULTATION
NO FEES UNLESS WE WIN!
Home Visits Are Available
Call Now for Details