Serious Representation from Las Vegas' Best Car Accident Attorneys
Over 40,000 Settlement Checks Delivered
If you've been in a car accident and have suffered injuries, who will pay for your medical bills? If your vehicle and property has been damaged, how will you cover the cost of replacing it? As the victim of a car accident, you have rights.
You need a Las Vegas car accident attorney that has the experience to fight the insurance companies. As a former insurance defense attorney, Adam S. Kutner has a long standing history as Las Vegas' injury attorney, and his team of award winning accident lawyers will ensure you get the maximum settlement for your injuries as quickly as possible.
START YOUR FREE CONSULTATION
NO FEES UNLESS WE WIN!
Voted the Best Accident Lawyer in Las Vegas
With over 31 years practicing personal injury law in the Las Vegas area, Adam S. Kutner, Injury Attorneys have direct experience navigating the Nevada court system helping win settlements quickly so you can get back to your life. Our law firm advocates for car accident victims who need help navigating the legal system and claiming fair compensation for their injuries and suffering. We understand how stressful and overwhelming a car accident can be for victims and their families.
No Fees Unless We Win Your Car Accident Case
We are deeply committed to making sure every car accident victim gets the comprehensive legal representation they deserve. We work diligently to build strong claims for compensation, including medical bills, lost wages, property damage, and pain and suffering. This way you can focus more on your case and possible injuries without worrying about paying a retainer upfront.
An Expert Team of Las Vegas Car Accident Lawyers
As a testament to our passion and dedication, the professionals at Adam S. Kutner, Injury Attorneys, have been voted the Best Accident Lawyers in Las Vegas by the Las Vegas Review-Journal.
How We Handle Your Car Accident Injury Claim
Valuing your case is a crucial part of getting the full amount of compensation you are owed, so we make sure to include all categories of damages possible, including both economic and non-economic damages like pain and suffering and emotional distress. While we are building your case, we also participate in negotiations with the other side in hopes of getting you a settlement before trial. However, we are willing to take your case to trial if the other party doesn't agree to compensate you fairly for your losses. It's important not to delay in contacting an experienced car accident attorney to begin working on your case immediately.
When you work with our Las Vegas car accident attorneys, we have a specialized process in place for successfully building your case for compensation. We take calculated steps to use the legal discovery system to your advantage to build strong evidence to show the other side why you deserve the compensation you are asking for. First, your car accident lawyer works with you to gather all the facts surrounding the crash, including the initial police report.
What does it take to win your accident case?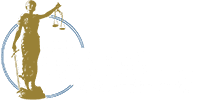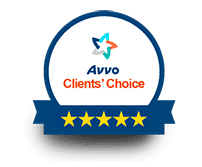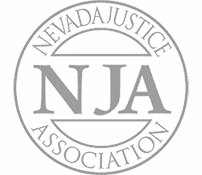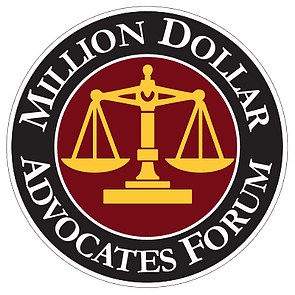 Adam Kutner is a Top 100 Trial Lawyer with Experience and Expertise that Will Benefit You
Call us today at (702) 382-0000 anytime to schedule a free consultation. We will work to get you the maximum settlement as quickly as possible.
Common Types of Car Accidents We Handle
It's important to remember that every car accident case is unique, but in many of them, there is a level of negligence involved. With car accidents happening every day across the Las Vegas valley, the causes can be drastically different for each. It's essential to work with a car accident lawyer in Las Vegas, NV, to ensure you get the compensation you are rightfully owed under Nevada law.
The experienced car accident attorneys at Adam S. Kutner, Injury Attorneys, have experience handling the following types of cases:
What You Need to Know About Being in a Motor Vehicle Accident
FAQs About Car Accident Cases
Additional Car Accident Resources
Adam Kutner Reviews & Testimonials
"We were in a car accident – we were coming off of the interstate and were waiting – yielding at the exit and a car sped through the exit and smacked us in the rear.
It was definitely scary especially because we had our baby in the car. My husband and I and our baby in the back seat. We definitely – immediately went back in and checked on her to make sure she was okay.
We definitely had back pains my daughter had headaches. She kept holding her head and crying. It was pretty bad.
I remember seeing a couple billboards and a friend of mine did say they had a pleasant experience with Adam Kutner, so we called them right up.
They definitely were thorough, and you could tell just by talking to the people in the office that they genuinely cared about their clients.
They contacted us saying you know, explain the process on how the settlement gets done and about a week after that happened we had our settlement which was great and in my opinion Adam S. Kutner is the best attorney in Las Vegas."
– Janae Reynolds. 5/5 Stars
Real Client Testimonial: Janae Reynolds
START YOUR FREE CONSULTATION
NO FEES UNLESS WE WIN!
Home Visits Are Available
Call Now for Details