Las Vegas Bicycle Accident Attorneys
Over 40,000 Settlement Checks Delivered
Bicycle accident victims often sustain severe injuries after a crash. Even when wearing protective gear, bike riders are vulnerable to unsafe drivers on the road. If you were hurt by a careless driver while riding your bike, you deserve compensation for your losses and suffering. The experienced Las Vegas bicycle accident attorneys at Adam S. Kutner Injury Attorneys can help you get justice.
When you need the best Las Vegas bicycle accident law firm, contact our team to schedule a free consultation. We'll explain your legal options, how much your claim may be worth, and how our bike accident attorneys can get you the maximum settlement for your damages.
You deserve justice. Our bicycle accident lawyers are ready to help. Contact us now for a FREE consultation.
START YOUR FREE CONSULTATION
NO FEES UNLESS WE WIN!
Do I need a Las Vegas bicycle accident lawyer?
If you were injured while riding your bike and have more than minor damages, you should consider working with an experienced bike accident attorney. As a victim, you shouldn't have to pay for your medical costs, property damage, or pain and suffering. You shouldn't struggle to pay the bills because you're unable to work due to your injuries. A lawyer will ensure you are compensated for these losses.
If you're unsure of the case's value, your bicycle accident attorney can give you an honest opinion. They know what steps to take to pursue your claim and can work through any complex legal issues that may stand in the way of getting justice.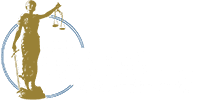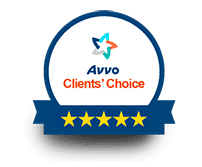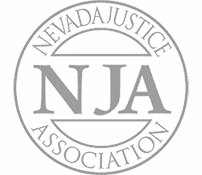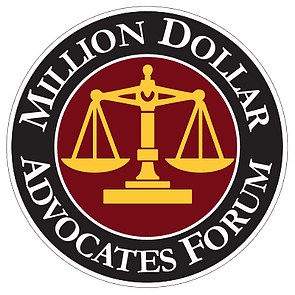 Why work with our bike accident attorneys?
Our attorneys understand that suffering a bicycle injury can be a frustrating experience. You may be feeling lost and uncertain of how to begin. You need an immediate plan for your recovery and a long-term plan to get the financial relief that you deserve. The team at Adam S. Kutner Injury Attorneys believes in aggressive legal representation and compassionate client communication.
When a car hits a cyclist, we have a specialized process to successfully build your case and claim compensation. Here are some of the things we are able to do on your behalf:
Take calculated steps to use the legal discovery system to your advantage
Investigate the facts of the accident
Review the initial police report with a critical eye
Examine the scene of the accident
Contact witnesses
Work with specialists and medical experts to verify your injuries
Research complex legal issues
Gather evidence from vocational experts, reconstructionists, and forensic specialists
Argue on your behalf in court
Speak to the insurance companies
Negotiate a settlement or aggressively pursue your case at trial
We're always up to date on the latest laws and legal issues
At our core, we're trial lawyers. We build the case and pursue it until you have justice. We also negotiate with the other side in hopes of getting you a settlement before trial. However, we are eager to take your case to court if the other party doesn't agree to compensate you fairly for your losses. It's important not to delay contacting an experienced attorney to begin working on your case immediately.
Contact Our Law Office First!
Adam Kutner is a Top 100 Trial Lawyer with Experience and Expertise that Will Benefit You
Call us today at (702) 382-0000 anytime to schedule a free consultation. We will work to get you the maximum settlement as quickly as possible.
FAQs About Bicycle Accident Cases
Adam Kutner Reviews & Testimonials
"Somebody turned left, right into me from the opposite direction and totaled the car and I was actually unconscious for a short while and sure enough he got hauled off for a DUI and there I was with a totaled car going to the emergency room.
Adam Kutner dealt with the case himself, personally, and it was just a great experience from beginning to end and really he was – he and his staff intensely concerned about me you know, getting the medical help I needed and the therapy I needed and it just – it went like clockwork.
Adam Kutner took great care of me. He made sure that my medical issues were taken care of, definitely made sure that I got back into a car that got me back on the road, couldn't be happier with the settlement and in my thinking, he is the best attorney in Las Vegas to take care of you in an accident."
– Thom Ferman 5/5 Stars
Real Client Testimonial: Janae Reynolds
START YOUR FREE CONSULTATION
NO FEES UNLESS WE WIN!
Home Visits Are Available
Call Now for Details
Legal Disclaimer
This webpage is not intended to be an advertisement or solicitation. The hiring of a lawyer is an important decision that should not be based solely upon advertisements. Material contained in our website is for general information only and does not constitute legal advice or solicitation of legal services.
Transmission of information from this site is not intended to create, and its receipt does not constitute, an attorney-client relationship between Adam S. Kutner and the user of this site. In the event that any information on this website does not conform fully with regulations in any jurisdiction, this law firm will not accept representation based on that information.