Swimming Pool Injury Claims
Many people love the thought of cooling off with a refreshing swim in a pool on a hot summer day. Consequently, swimming pools are common throughout most of the United States. As of 2021, the cities with the highest number of public pools per population included Cleveland, Cincinnati, Atlanta, Pittsburgh, and Washington, D.C.
In addition to public swimming pools, 10% of residences in the United States have pools. Residential pools are popular property features in southern states, with over 32% of homes in Phoenix, 30% of residences in Miami, and 27% of houses in Tampa having swimming pools.
Although millions of people use swimming pools every year, there are risks. You may wonder if you qualify for compensation if you were hurt in a swimming pool accident. Learning about swimming pool use, pool injuries, and premises liability can help you identify your options after a swimming pool injury.
START YOUR FREE CONSULTATION
NO FEES UNLESS WE WIN!
Where swimming pools are located
There are multiple venues where people may use swimming pools. These include residence and public facilities, such as the following:
Fitness centers
Hotels
Medical facilities
Motels
Municipal pools
A pool's location and purpose can affect liability for swimming pool accidents. For example, Nevada businesses must comply with wet floor sign laws to prevent slip and fall injuries. Businesses must also ensure that patrons know about potential hazards on the premises. Businesses may be liable for injuries if they fail to eliminate hazards or alert patrons to risks.
Hazards at swimming pools
Although accidents can occur almost anywhere, most occur when people interact with potential hazards. Potential hazards include the following swimming pool components:
Drains – Drains can suck in items such as jewelry, hair, and limbs. Severe cases of buttock suction entrapment can lead to disembowelment.
Filters and pool pumps – A swimming pool's purpose is to remove debris from the water. Sometimes, filters trap air, and when the pump pushes water back through the filter, it can explode.
Pool surrounds – Pool surrounds are usually wet, and water buildup can cause people to slip and fall.
Water chemicals – The U.S. Centers for Disease Control and Prevention (CDC) reports that from 2008 to 2017, pool chemical injuries sent approximately 4,535 people to emergency rooms each year.
Other things can cause an accident in pool or near a pool, such as the following:
Debris
Improper signage
Lack of signage
Lack of supervision
Missing floatation devices
Water levels
Common swimming accident Injuries
When people think of swimming pool accidents, they often think of someone drowning. However, drowning isn't the only potential safety risk at pools. Depending on the type of accident, there are many other ways a person can be injured when they're at a pool, including the following:
Brain damage – A person may not receive enough oxygen to their brain if they almost die in a near-drowning. Lack of oxygen to the brain can cause brain damage.
Broken bones – Slipping on a wet pool surround can cause bone fractures.
Electrocutions – Faulty wiring or contact between a pool's water and electrical appliances can result in electrocution.
Heat stroke – Excessive exposure to sunlight, particularly in hot temperatures, can cause heat stroke.
Lacerations – People may suffer cuts if they come in contact with debris in or near a pool.
Spinal cord injuries (SCIs) – Suppose a pool doesn't accurately mark the pool's depth. A person could dive into the pool and hit their head, causing head, neck, or spinal cord injuries.
Traumatic brain injuries (TBIs) – Hitting your head can cause a TBI. Falling or diving into shallow water are ways people receive TBIs at pools.
Wrongful death – A wrongful death could involve drowning or dying from other preventable injuries caused by the pool owner's negligence or recklessness.
How to prevent swimming pool accidents
Swimming, pools, and equipment caused more than 155,000 injuries in 2021, and the CDC reports that approximately 4,000 people drown each year. Taking the following steps can reduce swimming pool injuries and deaths:
Awareness – Ensure you know about medical conditions that could pose a risk, such as seizure disorders, and any medications swimmers take that could impair their ability to swim safely.
Ensure users know how to swim – Many people overestimate their swimming skills, while the number of people who can't swim and those who lack sufficient skills to swim safely is 17% and 44%, respectively.
Install barriers – Keep people from accessing pools without supervision by installing a fence and gate.
Restrict alcohol consumption – Excessive alcohol intake can impair judgment and response times. When people consume alcohol and spend time in the sun, their risk of dehydration increases. Since dehydration can cause dizziness and fatigue, consuming alcohol while swimming on a hot summer day increases the risk of drowning.
Supervision – Ensure children aren't near or in a pool without adequate supervision. Public pools should have trained lifeguards on duty.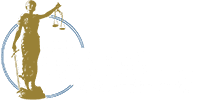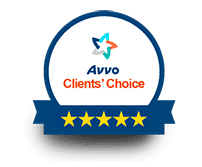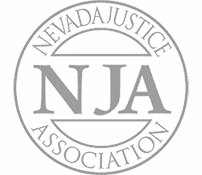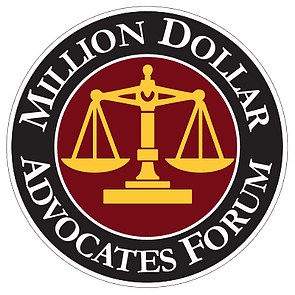 Adam S. Kutner is a top 100 trial lawyer with 32 years' experience and expertise that will benefit you
Call us at (702) 382-0000 anytime to schedule a free consultation. We will work to get you the maximum settlement as quickly as possible so you can move forward on your healing journey.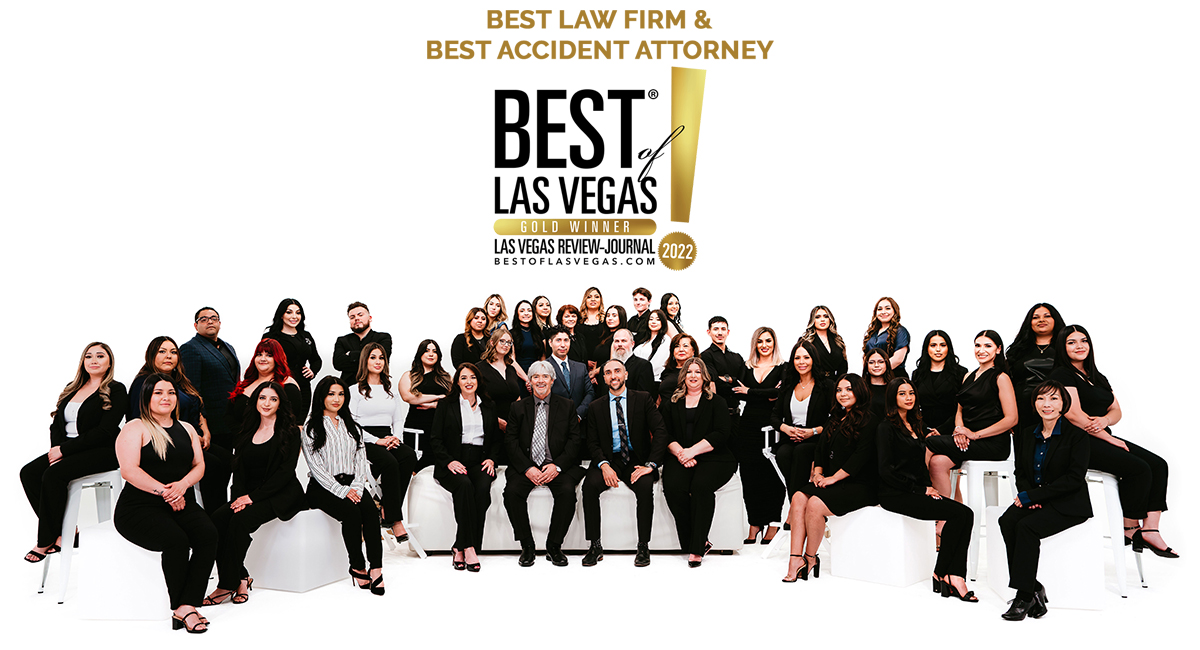 Personal Injury Practice Areas in Las Vegas
Who's liable for a swimming pool injury
Each state establishes a standard of care that private pool owners and businesses must meet. For example, public swimming pools in Nevada must have trained lifeguards on-site when operating. Residential pools must have fences and gates to prevent unsupervised access.
Even if the pool's owner or manager complies with safety regulations and users sign a liability waiver, the pool's owner or manager may be liable for swimming pool injuries. Suppose a homeowner has a fence and gate surrounding their pool but regularly leaves the gate open at night. A person wanders onto their property, enters the fenced area around the pool, slips, and suffers a TBI. A personal injury lawyer can argue that the homeowner was negligent because they failed to close the gate. In that case, the courts may side with the Las Vegas slip and fall accident attorney and hold the homeowner liable.
It's also possible that swimming pool parts manufacturers may be responsible for swimming pool injuries if they were aware of a potential hazard from their products and failed to take steps to correct the issue. A hotel negligence attorney could also build a case against hotel management if the hotel fails to provide sufficient supervision or hires lifeguards who don't have the required training.
Other swimmers could also be liable for pool injuries. Suppose a group of people at the pool deliberately break bottles and leave the glass on the pool surround. If someone cuts themselves on that glass, those who broke the bottles may be liable for their injuries. However, suppose this occurred at a hotel pool, and the hotel failed to stop the users from breaking glass. The hotel also failed to take steps to remove the unsafe pool users or clean up the broken glass. In that case, a hotel negligence lawyer could argue that the people breaking the glass and the hotel are all liable for the injuries.
Since it's possible for more than one person or company to be liable for swimming pool injuries, you should always contact a personal injury attorney if you are injured at a pool. The best lawyer for personal injury cases will identify the at-fault parties and take legal steps to get you the compensation you deserve.
How a swimming pool injury attorney can help after your swimming pool accident
Call 702.382.000 to speak to a swimming pool accident lawyer today. The legal team at Adam S. Kutner Injury Attorneys is standing by to take your call and will provide a free consultation. We'll let you know how we can help get you the compensation you deserve for your injuries, and we'll use our legal knowledge to prepare a case against the parties responsible.
Sources:
Chapter 444 – Sanitation (2023).
Cities with the largest number of public swimming pools per 100,000 residents in the United States in 2021 (2023).
Drowning Facts (2022).
Facts + Statistics: Sports Injuries (2023).
Kapfidze, T. (2019). Swimming Pools Are a Highly Prized Amenity Amid the Summer Heat.
Label, A. et al. (2017). The Bomb in Your Backyard.
Nearly half of adults can't swim well enough to save themselves (2021).
Pool Chemical Injuries Lead to Over 4,500 Emergency Department Visits Each Year (2019).
Smith, T. (2022). Data shows 17% of Americans don't know how to swim.
Southern Nevada Amendments to the 2018 Swimming Pool and Spa (City of Las Vegas Amended) (2021).
Adam S. Kutner reviews and testimonials
"I needed an attorney because I couldn't deal with the accident on my own, so I needed someone else's opinion about my accident.
Well I heard about Adam Kutner through an associate of mine and I chose to seek him because I heard of him before also, so I thought he would be the best option for me.
I was very happy with my settlement and it came quicker than I thought, in just a couple months I received a check in the mail.
When I recommend Adam Kutner I would tell them that the settlement comes very quickly, and he is very helpful with transportation and whatever else you may need."
– Deborah Banks. 5/5 Stars
Real Client Testimonial: Deborah Banks
START YOUR FREE CONSULTATION
NO FEES UNLESS WE WIN!
Home visits are available
Call now for details