Casino Injury Claims
One of the biggest attractions in Las Vegas is all the different casinos one can visit. Many of the casinos are inside luxury resorts featuring dining, shopping, and a wide array of entertainment. From Caesars' Palace and The Venetian to the Wynn and ARIA, it is easy to go from one casino to another and never leave the Vegas Strip.
As such, casino owners are responsible for ensuring guests and visitors are kept safe by properly maintaining the facilities and equipment. Of course, the last thing you expect is to be injured while playing slots or sitting at a blackjack table.
However, when casino owners fail to ensure to keep the facilities safe and someone is injured, they could face a premises liability claim from the injured party and their casino injury attorney.
START YOUR FREE CONSULTATION
NO FEES UNLESS WE WIN!
What is premises liability?
Premises liability is a type of legal liability under tort law that is imposed on property owners who fail to maintain a safe environment on their premises. It holds a property owner liable for any accidents or injuries that occur on their property due to the owner's failure to exercise a reasonable duty of care in maintaining the safety of the property. This includes a wide range of accidents, including slip and fall accidents, dog bites, inadequate security, and more.
What is a duty of care?
A duty of care is a legal obligation to act with reasonable care and caution in order to protect others from harm. It is the responsibility of an individual or organization to take reasonable steps to avoid causing harm to another person or property. This includes being aware of potential risks and taking proactive steps to minimize them.
How are casino accidents related to premises liability?
Casinos are liable for any accidents or injuries that occur on their premises due to their failure to exercise reasonable care in maintaining the property. Therefore, casino owners must take all necessary steps to ensure their premises are safe for patrons and employees. If they fail to do so, they can be held liable for any accidents or injuries resulting from their negligence.
What is negligence?
Negligence refers to a failure to exercise a reasonable duty of care to protect others from harm. It is the responsibility of an individual or organization to take reasonable steps to avoid causing harm to another person or property. Negligence can be either intentional or unintentional, leading to personal injury claims against the party responsible.
What are some common types of casino accidents?
Common types of casino accidents include the following:
Food Poisoning
Bodily Injuries
Back Injuries
Neck Injuries
Arm and Leg Injuries
Broken Bones
Sprains and Strains
Head Injuries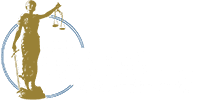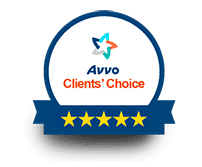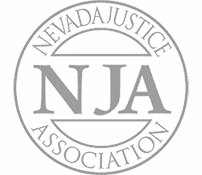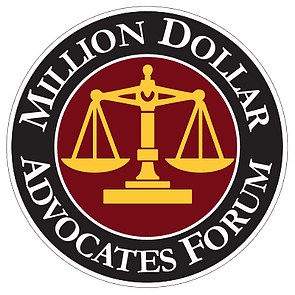 Adam S. Kutner is a top 100 trial lawyer with 32 years' experience and expertise that will benefit you
Call us at (702) 382-0000 anytime to schedule a free consultation. We will work to get you the maximum settlement as quickly as possible so you can move forward on your healing journey.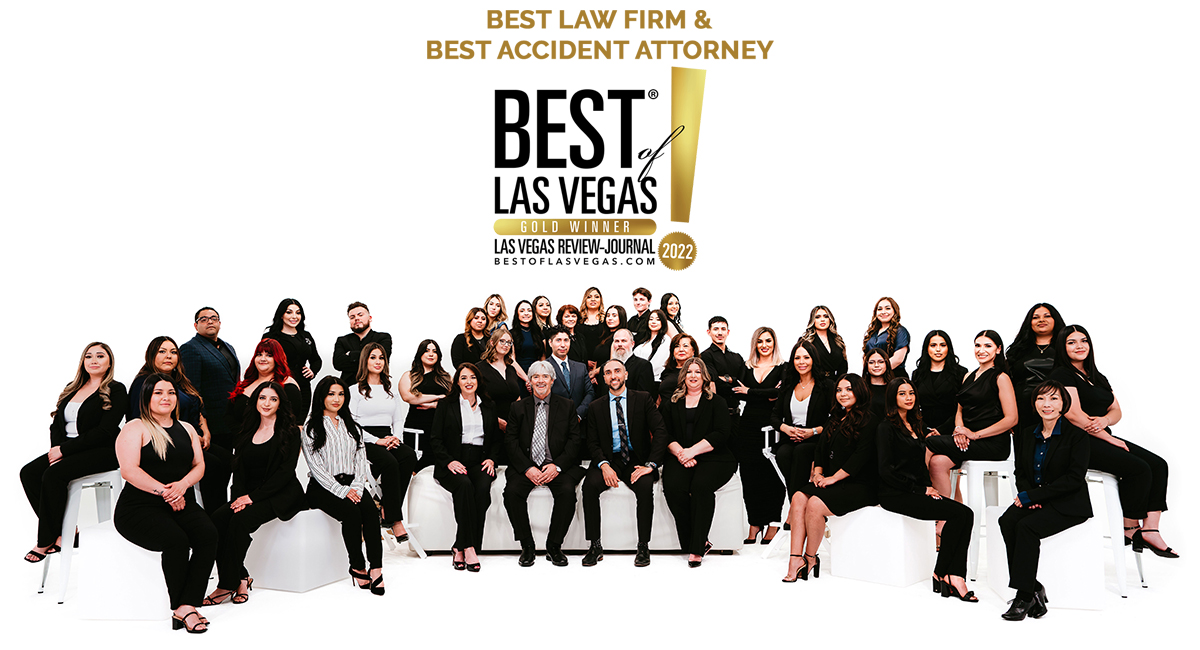 What are some causes of casino injuries?
Improperly Maintained Facilities
Inadequate or Poor Lighting
Wet or Slippery Floors
Damaged Carpeting or Flooring
Uneven Sidewalks/Walkways
Overcrowding
Intoxication
Incidents Involving Gaming Equipment
Accidents Involving Casino Furniture
Inadequate Security
Inadequate Crowd Control
Assault by Other Guests
Accidents at Casino Entrances/Exits
Exposure to Toxic/Hazardous Chemicals
What steps should you take to file a casino injury claim?
To be able to file a casino injury claim, you would need to ensure you follow the proper steps to protect your legal rights as follows:
Seek medical attention for your injuries. Taking care of your immediate medical needs should always be your top priority. If possible, document your injuries by taking pictures of them and where they occurred.
Take photos and get the witnesses' contact information. Often there are witnesses present during casino injuries. Having their contact details makes it easier for your casino personal injury attorney to get statements from them later.
Gather copies of medical bills and other expenses incurred as a result of your injury. You can claim any type of expenses that are directly related to your injuries.
Contact a Las Vegas personal injury lawyer with experience in premises liability and casino injury claims for a free consultation. Your lawyer will inform you of your legal options and the potential value of your casino injury claim.
What types of damages can I include in a casino injury claim?
In a casino injury claim, you can typically include economic damages and non-economic damages, such as medical expenses, lost wages, property damage, pain and suffering, and any other losses related to your injury. Additionally, you may be able to seek punitive damages if the casino was grossly negligent or reckless and caused or contributed to your injury.
What are punitive damages?
Punitive damages are monetary awards designed to punish defendants for grossly negligent or reckless behavior. They are awarded in addition to economic and non-economic damages. Punitive damages are only available in cases where the defendant's conduct was particularly egregious or reckless.
Who awards punitive damages?
Punitive damages are awarded by a jury or a judge in certain cases. The jury or judge typically considers the severity of the offense, the defendant's financial resources, and other factors before awarding punitive damages. Furthermore, punitive damages are only awarded when the defendant's actions were so egregious that the judge wants to make an example of their behavior to deter others from doing the same.
How often do casino injury claims go to trial?
Casino injury claims typically do not go to trial, as most cases are settled out of court. However, if a settlement cannot be reached, the case is taken to trial. At this stage, both sides must present their arguments and evidence to the court, and a judge or jury will decide the outcome. However, it is still possible to reach a settlement even during a trial before the verdict is decided.
Personal Injury Practice Areas in Las Vegas
Do casinos usually want to settle casino injury claims and avoid a trial?
Casinos typically want to settle and avoid a trial because it is often a more cost-effective option. Trials can be expensive and time-consuming, and the outcome is always uncertain. Casinos also want to avoid the negative publicity that can occur in casino injury lawsuits, as this publicity often has far longer-reaching effects on the casino's business.
How long do I have to file a casino injury claim in Nevada?
The Nevada Revised Statutes 11.190(4)(e) allows a person to have up to two years to file a casino injury claim. However, it is better to file as soon as possible. The longer you wait, the more difficult it can become to prove your claim.
Furthermore, in some instances, more than one party may be liable for your injuries. So, it is essential to give your casino lawyer as much time as possible to gather evidence and build your case.
What are the benefits of hiring a Las Vegas casino injury attorney?
The primary benefit of hiring a Las Vegas casino injury attorney is getting sound legal advice to determine if you have grounds to file an injury claim against the casino. Your attorney will also answer all your questions and recommend how you should proceed. Sometimes defining who is responsible for your injuries could involve multiple parties. As such, it is vital to have an attorney who can gather and review evidence to determine who to hold accountable.
In addition, proving your case requires establishing the casino was negligent and failed to provide a duty of care. This can be quite tricky if you were to go up against a big casino on your own. They have a team of attorneys on retainer that will fight any liability. They are also very skilled at getting people to admit they were partially or fully at fault to limit or prevent the casino from paying damages.
Hiring a Las Vegas casino accident lawyer puts you on an even playing field to ensure you get a fair settlement and do not have to deal with the casino's attorneys or their insurance company. Instead, your attorney represents your interest and deals directly with the casino's lawyers and their insurance company.
Most importantly, your attorney is skilled at the art of negotiation, so you receive a fair and just settlement. Quite often, insurance companies are hesitant to offer the best settlement when you do not have a lawyer. However, when you do, they are more open to negotiating, and the casino is more willing to settle to avoid negative publicity. Engaging an experienced attorney, like the Las Vegas personal injury attorneys at Adam S. Kutner, Injury Attorneys, to handle your casino injury claim can give you the peace of mind you need at a difficult time.

Sources:
Economic Damages. (2022).
Non-Economic Damages. (2022).
NRS 11.190(4)(e). (2023).
Adam S. Kutner reviews and testimonials
"I needed an attorney because I couldn't deal with the accident on my own, so I needed someone else's opinion about my accident.
Well I heard about Adam Kutner through an associate of mine and I chose to seek him because I heard of him before also, so I thought he would be the best option for me.
I was very happy with my settlement and it came quicker than I thought, in just a couple months I received a check in the mail.
When I recommend Adam Kutner I would tell them that the settlement comes very quickly, and he is very helpful with transportation and whatever else you may need."
– Deborah Banks. 5/5 Stars
Real Client Testimonial: Deborah Banks
START YOUR FREE CONSULTATION
NO FEES UNLESS WE WIN!
Home visits are available
Call now for details