Were you hurt by a dangerous product? Our Las Vegas product liability attorneys can help!
Have you been hurt by a product that malfunctioned? Did you get hurt because a product was inherently dangerous? Get the best Las Vegas product liability lawyers for your case! Adam S. Kutner, Injury Attorneys is taking new cases. Nevada has laws that protect victims of dangerous products. Let our product liability attorneys Las Vegas fight for the compensation you deserve!
We all count on the products that we use to work properly. If an object malfunctions, the harm that results may be serious. Items that are both large and small can malfunction in a way that causes injuries. But product manufacturers may owe the victims compensation when their products result in injuries. As a victim, you may receive compensation when you bring a claim. Our lawyers specialize in representing dangerous product victims. Let us work to get you the maximum compensation for your claims.
We are now accepting products liability claims in Las Vegas and nationwide!
START YOUR FREE CONSULTATION
NO FEES UNLESS WE WIN!
Our Focus is Helping Victims of Dangerous Product Win Compensation
Don't become a victim twice! The injuries that you face because of a dangerous product may be devastating. Don't miss out on receiving the financial relief you need and deserve.
As products liability attorneys, we take pride in helping our community. We stand up for accident victims and their legal rights. By exercising your rights, you win the personal compensation that you deserve and help make products safer in your community.
When you're hurt, you may not even know the reason for the accident. It might be the case that all you know is that an accident occurred. You may not know why the accident happened or what went wrong with the product. However, our dangerous product attorneys offer comprehensive legal services. We help you investigate, determine legal liability and pursue your legal case. Whatever you need to do in order to go from where you are now to receiving just compensation, our team is trained and ready to do what it takes for your success.
Our team of dangerous products attorneys believes that outstanding legal representation is two-fold:
First, we have to be outstanding legal practitioners. We know your legal rights, and we fight for them aggressively.
Second, must be compassionate advocates. It's our goal to represent you with kindness and understanding. We explain the law, help you understand your options, and give you advice and encouragement throughout your case.
Together, we're a team fighting for fair compensation for you.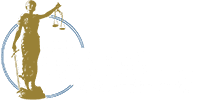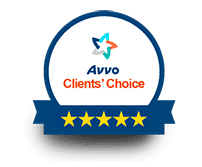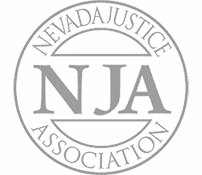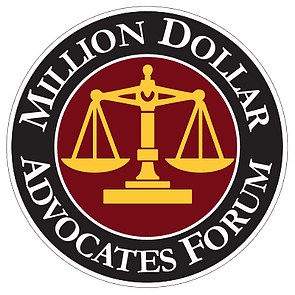 best law firm
best accident attorney

Building Your Case for Compensation
Building your claim for compensation can take many forms. Here are some of the ways we pursue your rights and interests when you have a products liability claim:
Determining if a product has a manufacturing mistake or a design defect
Research to determine if a legal claim can be made based on a failure to provide adequate instructions for consumers
Discovering the cause of the accident; use of investigative techniques when the product manufacturer refuses to cooperate
Preparing legal documents as needed throughout the case
Review of the claim for all possible types of damages and assistance with proving the value
Guidance and assistance with proving the value of the damages that you may qualify for
Handling settlement negotiations with skill and strategy
Representation at trial and any post-trial hearings
You deserve product liability representation that is as unique as you are. We get to know you personally. That way, we can help you identify your goals and pursue them in the best ways. Ultimately, our goal is to be the best product liability attorneys for your case.
Don't Settle with Insurance Companies
We know how insurance companies try to get you to sign a settlement quickly without allowing you the opportunity to fully understand the extent of your losses. Minimizing legitimate claims is how the insurance company makes money, and we are dedicated to making sure this never happens to our clients.
With our skilled personal injury lawyers in Las Vegas, you have the peace of mind knowing that you have a strong advocate by your side to fight to protect your rights and get you the compensation you deserve.
Contact Our Law Office First!
Adam Kutner is a Top 100 Trial Lawyer with Experience and Expertise that Will Benefit You
Call us today at (702) 382-0000 anytime to schedule a free consultation. We will work to get you the maximum settlement as quickly as possible.
Major Types of Product Defects
Nevada law imposes a high duty on product manufacturers to sell only products that are safe. Manufacturers are responsible for the entire production process including design and manufacturing. If they offer a warranty with the product, they must honor the warranty. In addition, all products come with a warranty that their products are fit for the purpose they're intended for. In addition to bringing a claim for a defective product based on products liability, you may also qualify to bring a claim based on traditional, personal injury negligence.
Read More: 3 Types of Product Liability Cases
Our determined, experienced lawyers handle the complete range of products liability claims including:
Frequently Asked Questions About Products Liability Claims
Adam Kutner Reviews & Testimonials
"We were in a car accident – we were coming off of the interstate and were waiting – yielding at the exit and a car sped through the exit and smacked us in the rear. It was definitely scary especially because we had our baby in the car. My husband and I and our baby in the back seat. We definitely – immediately went back in and checked on her to make sure she was okay. We definitely had back pains my daughter had headaches. She kept holding her head and crying. It was pretty bad. I remember seeing a couple billboards and a friend of mine did say they had a pleasant experience with Adam Kutner, so we called them right up. They definitely were thorough, and you could tell just by talking to the people in the office that they genuinely cared about their clients. They contacted us saying you know, explain the process on how the settlement gets done and about a week after that happened we had our settlement which was great and in my opinion Adam S. Kutner is the best attorney in Las Vegas."
– Deborah Banks. 5/5 Stars
Real Client Testimonial: Janae Reynolds
START YOUR FREE CONSULTATION
NO FEES UNLESS WE WIN!
Home Visits Are Available
Call Now for Details
Legal Disclaimer
This webpage is not intended to be an advertisement or solicitation. The hiring of a lawyer is an important decision that should not be based solely upon advertisements. Material contained in our website is for general information only and does not constitute legal advice or solicitation of legal services.
Transmission of information from this site is not intended to create, and its receipt does not constitute, an attorney-client relationship between Adam S. Kutner and the user of this site. In the event that any information on this web site does not conform fully with regulations in any jurisdiction, this law firm will not accept representation based on that information.