Injuries at Hotels Claims
Suppose you are spending your vacation at one of the many luxury resorts on the Vegas Strip. You are walking through the hotel's gaming area, trip on an area of ripped carpet, and fall and hit your head against a slot machine. You may wonder if the hotel is responsible for your injuries.
This type of personal injury is considered a premises liability claim since the accident and injuries occurred on someone's property.
START YOUR FREE CONSULTATION
NO FEES UNLESS WE WIN!
What is premises liability law?
Premises liability refers to an area of tort law that applies to personal injuries sustained on the property of an individual or business — in this instance, a hotel. The property owner could be held legally liable for your injuries that occurred when you file a claim with assistance from a hotel negligence attorney.
What are the basic principles of premises liability for hotels?
The basic principles of premises liability for hotels include the following:
The hotel owner has a duty of care to ensure their property is safe for guests.
The standard for a duty of care depends on whether the hotel owner's actions are considered unreasonable.
Reasonable care of the hotel owner depends on the status of whether the person is a guest (invitee), a licensee, or a trespasser.
The hotel owner must ensure the property is properly maintained to protect guests.
To file a personal injury claim, the defendant must establish and prove the hotel owner acted in a negligent manner and failed to provide a duty of care.
What is an invitee?
An invitee is a person who is invited to enter the hotel owner's property for the hotel's own benefit. This could include resort guests, visitors with a day pool pass, and casino, restaurant, and retail shop patrons.
What is a licensee?
A licensee is someone who is on the hotel's property for their own benefit, not the benefit of the hotel property owner, and they have the hotel's consent to be on the property. An example of this would be a utility or cable company worker who is on the property making repairs or upgrades.
What must a person prove in a premises liability hotel injury claim?
There are several key elements that a person must prove to have grounds to seek damages for their injuries from a hotel owner, including:
There was a dangerous condition that existed on the property that the hotel owner was aware of but failed to resolve.
The hotel owner had a duty of care to make the hotel guest aware of the dangerous condition but failed to do so.
The person sustained physical injuries.
The accident and resulting injuries were caused by the dangerous conditions on the hotel's property.
As you can imagine, having help from a skilled hotel negligence lawyer is necessary to prove each of the key elements and reach a settlement or win your case at trial.
What damages could a person claim as part of a hotel injury claim?
A person could claim damages for all medical bills related to their injuries. They could also seek compensation for their pain and suffering and other financial losses they experienced. Other damages that could be claimed include:
Long-term and ongoing medical care and physical therapy.
Ongoing care for psychological injuries.
Personal property damages.
Compensation for physical disfigurement or limitations.
Loss of consortium.
Lost future income.
In situations where a person dies as a result of their injuries, the decedent's surviving family could have grounds to file a wrongful death lawsuit against the hotel owner.
In certain situations, punitive damages could be awarded when the hotel owner's actions are deemed grossly negligent.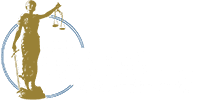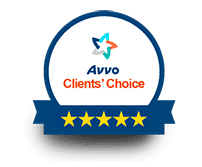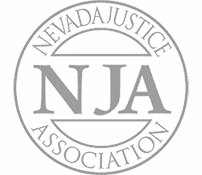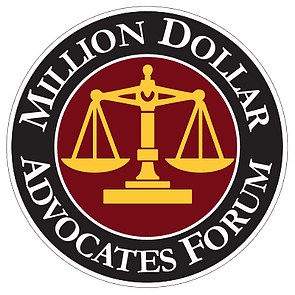 Personal Injury Practice Areas in Las Vegas
Are hotel owners liable for all accidents and injuries that occur on their property?
Nevada premises liability laws are based on case law and Nevada statute 41.141. It is essential to note that hotel owners are not always liable for every accident or injury that occurs on their properties.
In hotel injury claims, comparative negligence is often applied to determine the percentage of negligence the hotel owner contributed to the plaintiff's injuries. For example, if someone deliberately injures themself knowing full well their actions will result in injuries, then the hotel owner would not be held accountable.
On the other hand, suppose the hotel knowingly has ripped carpeting, which is a hazard, but fails to warn or take action to fix the carpeting. You notice the carpeting but still trip and fall and are injured. In this case, the hotel's property owner would either be mostly or entirely responsible for your injuries.
What type of hazards at a hotel could result in accidents and injuries?
Some common examples of potential hotel hazards that could result in a hotel injury claim include the following:
Damaged flooring – The carpet is frayed or ripped, or there are cracks or missing sections of flooring that increase the risk of slips, trips, and falls.
Improper installation of casino gambling equipment – If casino gambling equipment (like slot machines) is not secured, it could fall on a person and cause injuries.
Swimming pool hazards – The pool or pool area is not well maintained, there is no signage warning of hazards or dangers, the deck is extremely slippery, there are no life preservers, etc.
Parking lot hazards – The parking lot lacks sufficient lighting, repairs, and maintenance.
Bathtubs and shower hazards – There are no grab rails, or they lack anti-slip flooring.
Lack of hotel maintenance – The hotel is in a state of disrepair, which increases the risks of accidents and injuries.
Improper food handling practices – Food obtained from hotel restaurants causes food poisoning because it is not being handled or stored correctly.
Elevator and escalator hazards – The elevators and escalators are not adequately maintained, lack proper certification, etc.
Exposure to toxic substances – This includes hazardous chemicals, mold, mildew, etc.
In addition, there are also cases where guests have been assaulted by hotel and resort staff or by other guests. In these situations, you could either have a premises liability claim or a personal injury claim.
For example, the hotel bar staff overserve a guest when they are obviously drunk. The drunk guest assaults you and causes you injuries. Since the hotel bar staff's actions contributed to the assault, you could have a premises liability claim against the hotel and a personal injury claim against the drunk guest.
Does Nevada have an open and obvious defense in hotel injury claims?
In 2012, the case of Foster v. Costco went to the Nevada Supreme Court. In this case, Costco claimed that the victim (Foster) should not have tripped on a wooden pallet that was left out in the open because it was an open and obvious hazard.
However, the Nevada Supreme Court determined that property owners had a duty to warn invitees and licensees even when the hazard was open and obvious. This significantly changed Nevada's premises liability laws to make it easier for people injured to seek damages when they are injured.
This change now requires reviewing everyone's actions and determining how much their actions contributed towards the accident and injuries.
Adam S. Kutner is a top 100 trial lawyer with 32 years' experience and expertise that will benefit you
Call us at (702) 382-0000 anytime to schedule a free consultation. We will work to get you the maximum settlement as quickly as possible so you can move forward on your healing journey.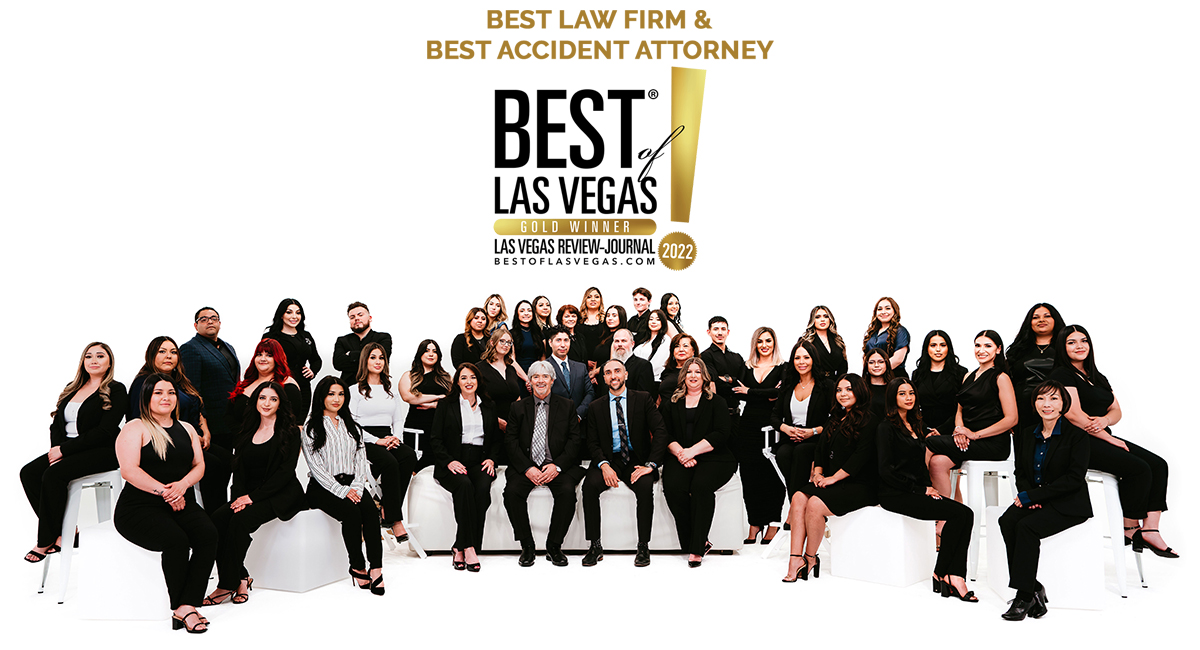 Why should I seek help from a Las Vegas hotel accident lawyer for a hotel injury claim?
Most Las Vegas hotels are quick to want to settle injuries when accidents occur. They want to avoid the negative publicity that could result when a hotel injury claim is filed. However, hotel property owners, their insurance companies, and their attorneys are very skilled at getting people to settle for the least amount possible.
They can even use tactics to get you to admit you were partially or fully at fault to further reduce the compensation they owe you or even claim they owe you nothing. The last thing you need is to plan a vacation to Las Vegas, get injured at a hotel, and be stuck covering all your medical bills and other expenses you incur.
Speaking to a hotel accident lawyer at Adam S. Kutner, Injury Attorneys is free. Our hotel injury lawyers will review your case and provide solid legal advice on how to proceed with your hotel injury claim. We will also ensure that you receive a fair settlement and proper compensation.
Sources:
Foster v. Costco Wholesale Corp., 128 Nev. Adv. Op. 71. (Dec 27, 2012).
Adam S. Kutner reviews and testimonials
"I needed an attorney because I couldn't deal with the accident on my own, so I needed someone else's opinion about my accident.
Well I heard about Adam Kutner through an associate of mine and I chose to seek him because I heard of him before also, so I thought he would be the best option for me.
I was very happy with my settlement and it came quicker than I thought, in just a couple months I received a check in the mail.
When I recommend Adam Kutner I would tell them that the settlement comes very quickly, and he is very helpful with transportation and whatever else you may need."
– Deborah Banks. 5/5 Stars
Real Client Testimonial: Deborah Banks
START YOUR FREE CONSULTATION
NO FEES UNLESS WE WIN!
Home visits are available
Call now for details