Henderson Motorcycle Accident Lawyers
At Adam S. Kutner & Associates we can help you win the compensation that you deserve when you're in a motorcycle crash. With countless accident cases under our belts, our Henderson motorcycle accident lawyers have the training and experience that you need to successfully assert your rights and find relief in the Nevada justice system.
Let us help you understand how the law applies to your case and begin the claims process. We consider ourselves your team of advocates as we create a plan for justice for you. Read more about motorcycle accidents in Henderson here.
START YOUR FREE CONSULTATION
NO FEES UNLESS WE WIN!
What Are My Rights After a Motorcycle Crash in Henderson?
You have the right to financial compensation for your physical and mental injuries after a motorcycle crash that occurs because of another person's negligent driving.Property damage is another category of compensation that you can claim. You have the right to assert your claim in a court of law. You may choose to have representation from the attorney of your choice.
What Is My Case Worth?
We have years of experience helping clients to place a full and fair value on their claim. Many clients initially make the mistake of assuming that they can only claim compensation for the medical bills that they have right after the crash. It's important to include those expenses, but that's only one small part of a claim following a motorcycle crash. All of your medical expenses from diagnostic evaluations, tests, braces, casts, nursing, hospital care, and physical therapy count for compensation.In addition to medical expenses, any other financial losses that you have because of a motorcycle crash can be included in your claim. If you need help caring for children or doing tasks at home, you can include the costs of these services in your request for compensation. Your physical anguish and emotional scars also deserve compensation. We can help you value all of the types of damages and adequately state them in your legal claim.
How Can a Henderson Motorcycle Accident Attorney Help Me Maximize Compensation in My Case?
There are things that you must do to pursue your claim in a court of law. You must meet filings deadlines for your initial paperwork. Also, there are deadlines along the way that you must meet to continue the legal matter and seek the maximum recovery properly.For example, once the other side files their reply to your complaint, you may have the opportunity to submit additional paperwork rebutting their statements. Also, you may need to file court motions to ask the court to allow or prevent certain witnesses or pieces of evidence from going before the jury at trial. The court may require you to file pretrial statements, a trial brief, and scheduling documents. When you work with our team, we take care of everything.
We make sure that we evaluate your case to develop and apply a legal strategy that advocates for your best interests. We want to prepare and file the right motions so that we arrive at trial with a strong case to present on your behalf. Our team puts our experience to work to make sure that your court documents comply with the law, meet filing deadlines, and help you position yourself legally in the best possible way to seek full recovery for your losses.
Do All Cases Go to Trial?
One of the reasons that we work to build a compelling case for each client after a Henderson motorcycle crash is so that we have a strong stance to negotiate for a fair recovery. In many instances, we're able to reach a result that you like without needing to try the case in a court of law.We handle all of the negotiations with the other side. Negotiations can occur with phone calls, in-person visits or formal mediation proceedings. If we can build the evidence that the other side's negligence caused the motorcycle crash and the other side has the insurance or other resources to pay your claim, there's a good chance that we can negotiate a settlement that resolves your case without going through a formal trial.
Even if your case goes to trial, you don't need to worry, because we're seasoned Henderson trial lawyers. You have the final say over whether to accept a settlement or go to trial. Our team works to build your case and educate you on the law so that you can make the decisions that are right for you at each step.
What If I Wasn't Wearing a Helmet?
Nevada law requires all motorcyclists to wear a helmet whether they're operating in Henderson or any other part of Nevada. But failing to wear a helmet doesn't necessarily mean that you can't recover for your injuries in a motorcycle crash.If another driver's negligence contributes to the crash, Nevada law allows the jury to compare the actions of everyone in the case and make a decision. It's important not to assume that there's nothing you can do if you weren't wearing a helmet at the time of the crash. We invite you to meet with our team to evaluate your case so that you can determine how the law applies.
Why Work with a Henderson Accident Attorney?
Have you been hurt in a motorcycle accident in Henderson? Finding the right motorcycle accident attorney is crucial to getting the compensation you need to recover.
Rebuilding your life after a motorcycle accident is hard. We want to help you understand your legal rights and take the necessary steps to receive the financial relief that you deserve. Our consultations are confidential, and we take the time to answer all of your questions. Contact us today to discuss your case.
Legal Disclaimer
This webpage is not intended to be an advertisement or solicitation. The hiring of a lawyer is an important decision that should not be based solely upon advertisements. Material contained in our website is for general information only and does not constitute legal advice or solicitation of legal services.
Transmission of information from this site is not intended to create, and its receipt does not constitute, an attorney-client relationship between Adam S. Kutner and the user of this site. In the event that any information on this web site does not conform fully with regulations in any jurisdiction, this law firm will not accept representation based on that information.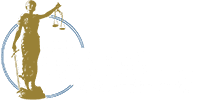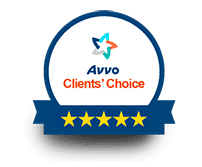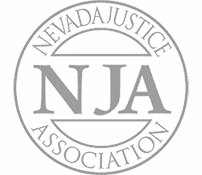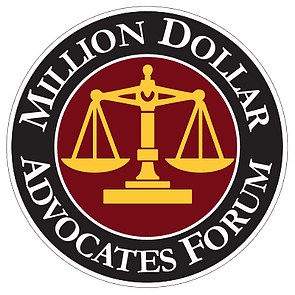 Adam Kutner is a Top 100 Trial Lawyer with Experience and Expertise that Will Benefit You
Call us today at (702) 382-0000 anytime to schedule a free consultation. We will work to get you the maximum settlement as quickly as possible.
Adam Kutner Reviews & Testimonials
"We were in a car accident – we were coming off of the interstate and were waiting – yielding at the exit and a car sped through the exit and smacked us in the rear.
It was definitely scary especially because we had our baby in the car. My husband and I and our baby in the back seat. We definitely – immediately went back in and checked on her to make sure she was okay.
We definitely had back pains my daughter had headaches. She kept holding her head and crying. It was pretty bad.
I remember seeing a couple billboards and a friend of mine did say they had a pleasant experience with Adam Kutner, so we called them right up.
They definitely were thorough, and you could tell just by talking to the people in the office that they genuinely cared about their clients.
They contacted us saying you know, explain the process on how the settlement gets done and about a week after that happened we had our settlement which was great and in my opinion Adam S. Kutner is the best attorney in Las Vegas."
– Janae Reynolds. 5/5 Stars
Real Client Testimonial: Janae Reynolds
START YOUR FREE CONSULTATION
NO FEES UNLESS WE WIN!
Home Visits Are Available
Call Now for Details