Drunk Driving Accident Lawyer in Henderson, NV
If you're the victim of a drunk driving accident in Henderson, it can be a terrifying and frustrating experience. An experienced Henderson car accident attorney can help ensure the process of recovering from your accident is as seamless as possible.
The legal team at Adam S. Kutner & Associates can help you evaluate your case and exercise your rights under Nevada law. When you're the victim of a drunk driving accident, you can bring a claim for a fair recovery. Learn more about recovering from a Henderson drunk driving accident here.
START YOUR FREE CONSULTATION
NO FEES UNLESS WE WIN!
Personal Injury in Henderson, NV
What Are My Rights After a Drunk Driving Accident in Henderson?
If you're hurt because of someone else's drunk driving in Nevada, you have the right to financial compensation from the person who hurt you. Nevada law says that the person who causes the accident should pay for the losses that result. To seek compensation, you must bring a claim in a Nevada court demanding compensation.
What Is Drunk Driving in Nevada?
There are two ways to be a drunk driver under Nevada law. First, you're a drunk driver any time you drive a vehicle while your alcohol level is over the legal limit. It doesn't matter how much you drink; if you're over the legal limit, you're a drunk driver. When you're over the limit, the law presumes that you're unfit to drive.You're also a drunk driver any time that you drive under the influence of alcohol. Your alcohol level can be very low, and you're still a drunk driver as long as it hinders your ability to drive. If you're hurt by a driver who has been drinking, you shouldn't assume that you don't have a case just because the state district attorney doesn't press charges.
The legal standards for a drunk driving case under criminal law and civil law are different. As a victim, you have more rights in a civil case. If you're hurt, we welcome you to meet with our team of skilled lawyers. You may be surprised to hear that you have a claim for recovery on the grounds of drunk driving.
Drugged Driving Is a Growing Problem in Nevada
In addition to driving under the influence of alcohol, you may also make a claim if you're the victim of a driver who is under the influence of drugs. We can help you investigate the accident and determine if another driver consumed drugs before driving a vehicle. If you're the victim of a drugged driver, you're eligible to claim full damages for your injuries and other losses.
How Do I Recover After a Drunk Driving Accident in Henderson?
When a driver drives intoxicated, they're acting negligently or even recklessly. Negligence means not acting reasonably. Any time a driver acts negligently, they're responsible for the injuries and other losses that they cause.To recover, you must show that you're hurt because of a drunk driver's negligence or reckless behavior. If you show how you suffered injuries or property damage because of another person's drunk driving, you have a valid claim for recovery. Quite frankly, there's no excuse for getting behind the wheel under the influence of drugs or alcohol.
How Do Your Lawyers Work to Help Drunk Driving Accident Victims in Nevada?
When we work with a Henderson drunk driving victim, we help you determine your rights. We prepare court documents and file them on your behalf. We take steps to build the evidence in your case. We help you negotiate with the other side, and we speak on your behalf in court. At each stage, we work to make sure that you understand the proceedings. We educate you on the law and how the law applies to your case. That way, you can make confident decisions about the best course of action for you.
What If I May Have Contributed to the Accident?
We invite you to meet with us to talk about your claim even if you believe that you may have contributed to the accident. Nevada uses a system that compares the behavior of each driver to the others involved in the crash. Even if you may have made a driving mistake, you may still be able to make a claim against a drunk driver.
What Damages Am I Eligible to Claim?
You have the right to seek all of the types of damages available to you under the law. Medical bills are one type of compensation. Your medical bills include costs for physical therapy, follow-up visits, the cost of an ambulance, emergency care, and even things like a wheelchair or crutches if you need them. Any medical expenses that you have because of your physical injuries qualify for compensation.Your medical bills are just the beginning. If you need time off work to recover, you're eligible to claim compensation for your short-term losses. When you have injuries that are so severe that you're unable to return to your previous career path, you can value your lost earning capacity and include it in your claim.
A drunk driving accident can create pain, fear, frustration, flashbacks and other kinds of mental and emotional suffering. In addition to your financial losses, you can include a request for compensation for emotional and physical suffering. Our team of attorneys can help you determine how to place a dollar value on your suffering to add it in your claim. You can ask for financial compensation for your genuine suffering. When we represent a client, we work with you to evaluate your claim for maximum recovery and include all types of compensation in your claim.
Working with a Henderson Accident Attorney
If you're hurt in a drunk driving accident in Henderson, you don't have the face the recovery process alone. Working with a car accident lawyer gives you the peace of mind that you're working with a professional who has your best interests at heart.
Our team of Henderson drunk driving accident attorneys is here to protect your rights and work for justice. Bring your questions and let's talk about your options. Call or fill out our contact form today.
Legal Disclaimer
This webpage is not intended to be an advertisement or solicitation. The hiring of a lawyer is an important decision that should not be based solely upon advertisements. Material contained in our website is for general information only and does not constitute legal advice or solicitation of legal services.
Transmission of information from this site is not intended to create, and its receipt does not constitute, an attorney-client relationship between Adam S. Kutner and the user of this site. In the event that any information on this website does not conform fully with regulations in any jurisdiction, this law firm will not accept representation based on that information.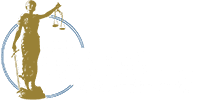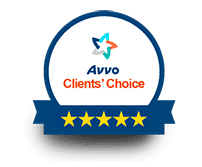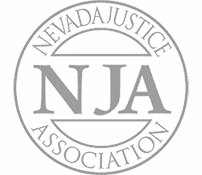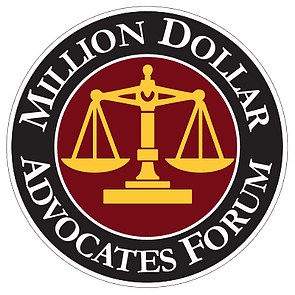 Adam S. Kutner is a top 100 trial lawyer with 32 years' experience and expertise that will benefit you
Call us at (702) 382-0000 anytime to schedule a free consultation. We will work to get you the maximum settlement as quickly as possible so you can move forward on your healing journey.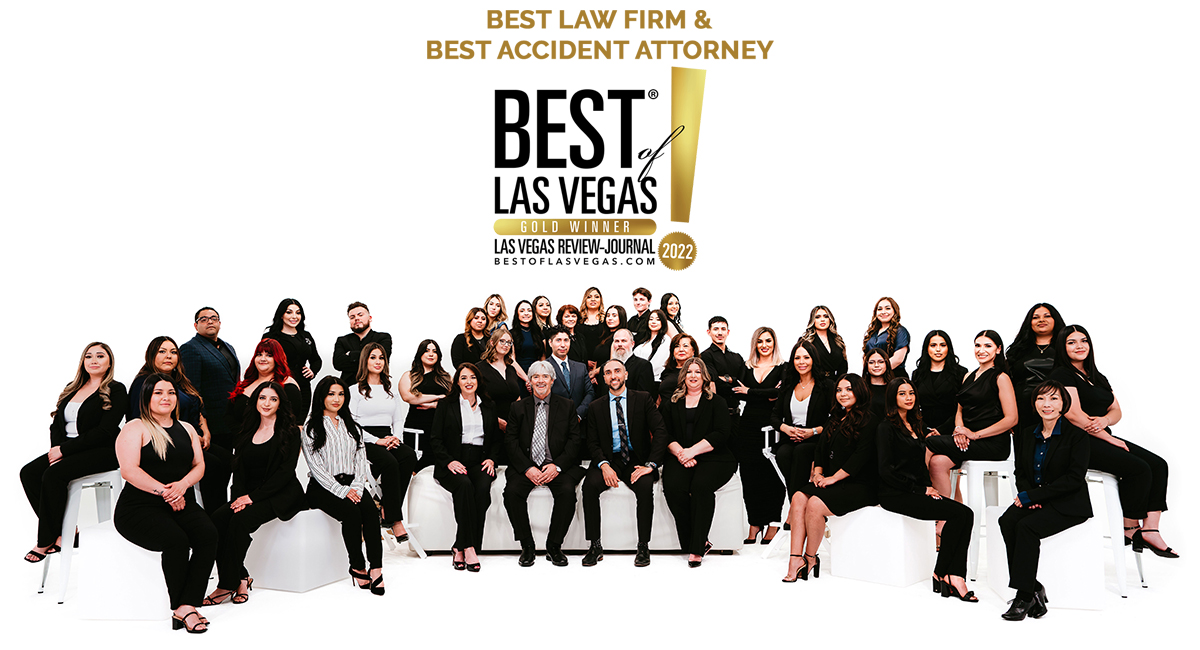 Adam S. Kutner reviews and testimonials
"We were in a car accident – we were coming off of the interstate and were waiting – yielding at the exit and a car sped through the exit and smacked us in the rear.
It was definitely scary especially because we had our baby in the car. My husband and I and our baby in the back seat. We definitely – immediately went back in and checked on her to make sure she was okay.
We definitely had back pains my daughter had headaches. She kept holding her head and crying. It was pretty bad.
I remember seeing a couple billboards and a friend of mine did say they had a pleasant experience with Adam Kutner, so we called them right up.
They definitely were thorough, and you could tell just by talking to the people in the office that they genuinely cared about their clients.
They contacted us saying you know, explain the process on how the settlement gets done and about a week after that happened we had our settlement which was great and in my opinion Adam S. Kutner is the best attorney in Las Vegas."
– Janae Reynolds. 5/5 Stars
Real Client Testimonial: Janae Reynolds
START YOUR FREE CONSULTATION
NO FEES UNLESS WE WIN!
Home visits are available
Call now for details