Henderson Truck Accident
START YOUR FREE CONSULTATION
NO FEES UNLESS WE WIN!
Las Vegas has experienced a boom in growth over the past couple of years. This growth has increased the number of large trucks and 18-wheelers on major roadways, including 215, I-15, and 95. With more trucks on Nevada's roadways comes the unfortunate reality of more trailer truck accidents.
In 2021, an estimated 5,700 large trucks were involved in fatal crashes, according to the National Safety Council. Unlike accidents involving typical passenger vehicles, accidents involving commercial trucks have a higher percentage of resulting in severe and catastrophic injury.
The sheer weight, speed, and power of semi-trucks make them critical components to helping move the nation's economy, but they are also dangerous vehicles that can cause unimaginable injury and property loss.
Personal Injury in Henderson, NV
Why do most truck accidents happen?
Las Vegas is a bustling city located in the heart of Clark County, Nevada. As a major destination, Clark County's roadways require passenger vehicles and large semi-trucks to share. While state laws help promote safety on Clark County's roads, accidents are an unfortunate fact of everyday life.
Like many bustling communities, truck accidents in Clark County, Nevada, happen for various reasons. Drivers of passenger vehicles who don't understand the road rules related to semi-trucks and other large trucks can cause them to be in situations where an accident is more likely to occur.
Sometimes, accidents may be the result of the truck drivers themselves. Accidents involving trucks can often result from issues including:
Distracted driving
Fatigued driving
Reckless driving
Drunk or impaired driving
Hazardous road conditions
Negligent truck maintenance or repairs
Defective truck parts
Negligent hiring or training
Common injuries from commercial truck accidents
The very nature of a car accident involving a semi-truck means that drivers and passengers are more likely to suffer severe and catastrophic injuries. Common types of injuries associated with truck accidents include:
Traumatic brain injuries
Spinal cord injuries
Fractured and broken bones
Internal bleeding and ruptured organs
Burn injuries
Scarring and disfigurement
Loss of limbs
Wrongful death
If you've suffered severe catastrophic injuries such as these, having an experienced injury on your side can help you seek the compensation you deserve.
What to do after a truck accident in Henderson, Nevada
If you've been involved in a truck accident in Henderson, Nevada, acting quickly is essential. Following an accident, contact the local authorities immediately. Police officers will be dispatched to the scene along with emergency medical professionals.
Seek medical attention
Whether or not you have visible injuries, it's important to allow a medical professional to assist you at the scene of the accident. This can help determine whether you have any non-visible injuries, such as a neck or head injury or internal bleeding. If you are unable to contact local authorities or seek out medical assistance yourself, it's important to alert someone on the scene to do so for you.
Collect critical evidence
The next phase following the aftermath of a truck accident is collecting pertinent information to help support your case. When you pursue legal action via a truck injury lawsuit, having evidence to support your claim is critical to the success of your lawsuit. Common types of evidence used to support a truck accident injury lawsuit can include the following:
Witness statement
Video surveillance of the accident
Photos of the accident
Details documented in the police report
Work with a trusted Vegas truck accident attorney
A Vegas truck accident attorney will have expert knowledge on what to do immediately after an accident involving a truck and what to do in the days and weeks ahead.
Having the expertise of a truck accident injury lawyer can prove invaluable not only to your legal success but in your path to healing. You'll have someone on your side who will talk to insurance companies on your behalf, negotiate the settlement you deserve, and navigate any legal obstacles or nuances you might face. This frees up time and energy for you to focus on your recovery and healing instead.
When to hire a truck accident attorney
You should begin seeking legal representation immediately after a truck accident, regardless of whether or not you decide to move forward with a truck injury lawsuit. A truck accident attorney can help you navigate the insurance process after a claim is filed. If an insurance payout is significantly lower than what you may feel entitled to, a truck accident attorney can help you explore additional legal options, including filing a truck accident injury lawsuit.
At Adam S. Kutner, our experienced attorneys pride ourselves on being a legal team to turn to if you're unsure of your rights and options and are debating whether or not you can hire an attorney. Our team is committed to helping you secure the compensation you deserve, and we don't take any fees until we win your case.
How can a Las Vegas truck accident attorney help?
Unlike passenger vehicle crashes, truck accidents can be complex and difficult to navigate. Injuries sustained are often more serious if you've been involved in an accident with a semi-truck. Working with an experienced Henderson semi-truck accident attorney means working with a legal expert who can give you the guidance you need to navigate your case.
A skilled commercial truck accident attorney will help you do the following:
Help identify who is at fault
If the driver of a large truck crash caused the accident to happen, the fault lies with not only the driver but the trucking company as well. Often there are many other parties involved as well. This can include the maintenance company that services the truck or other third parties involved with the trucking company.
An experienced attorney can help you navigate the complexities of your case to determine who was at fault and who could be held liable for your injuries and losses.
Understand federal and state trucking laws
Federal and state commercial vehicle and trailer truck laws are complex and highly nuanced. A qualified commercial truck accident attorney can help you navigate the regulations to determine what applies to your case.
Navigate discovery
The discovery phase is the critical part of any personal injury lawsuit. During the discovery phase, both sides will do their due diligence in collecting pertinent evidence to support their claim.
An experienced attorney will know what avenues to go through in order to collect the necessary evidence to support your case. This collection of evidence goes beyond things like police reports and witness statements. An experienced attorney will contact involved parties and collect surveillance footage, audio recordings, and other tangible evidence that can prove your claims.
Damages in a truck injury lawsuit
Truck accidents can result in physical, mental, and emotional losses. Victims of a truck accident are entitled to seek economic and non-economic damages when filing a truck injury lawsuit. These damages are designed to compensate a victim for the financial toll of the accident as well as any mental or emotional impacts they felt as a result of the wreck.
Damages victims can seek to include compensation for:
Medical bills
Hospital expenses
Other treatment costs
Property damage
Loss of income
Pain and suffering
Emotional trauma, anxiety, and other mental health issues resulting from the crash
Loss of enjoyment of life
Disfigurement and scarring
Loss of limbs
In some cases, a victim may also seek punitive damages. Unlike compensatory damages, punitive damages are designed to punish defendants so they do not engage in similar actions in the future.
How to choose a truck accident attorney
Work with the best truck accident attorney in Nevada when you turn to the team at Adam S. Kutner, Injury Attorneys. Your truck accident is our priority, and we will work diligently to help you recover the compensation you deserve.
When deciding which truck accident attorney to work with, you should consider factors like experience, responsiveness, understanding of the local court system, and prior client experiences.
Our team is committed to serving you with the legal expertise you deserve. We're confident in our ability to help you have a successful case, and our over 32 years of experience in personal injury law is a testament to that.
Our attorneys have direct access and experience navigating the Nevada court system. Our professional negotiation skills can help you secure a comprehensive settlement agreement when dealing with insurance companies and other parties.
These critical traits and more allow our team to be one of the best truck accident legal teams in the area.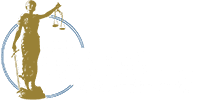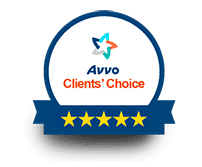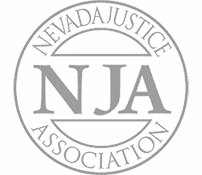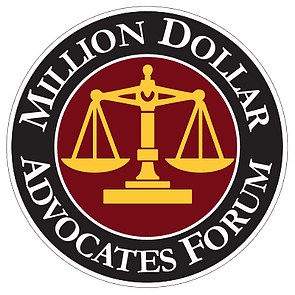 Adam S. Kutner is a top 100 trial lawyer with 32 years' experience and expertise that will benefit you
Call us at (702) 382-0000 anytime to schedule a free consultation. We will work to get you the maximum settlement as quickly as possible so you can move forward on your healing journey.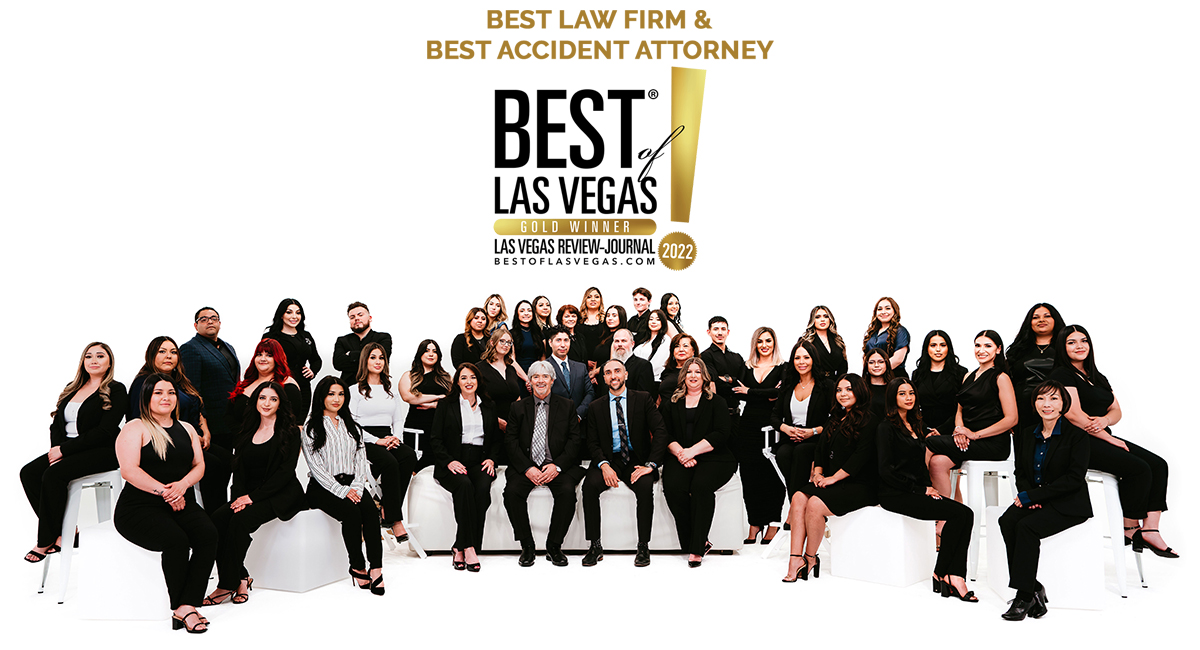 Adam S. Kutner reviews and testimonials
"We were in a car accident – we were coming off of the interstate and were waiting – yielding at the exit and a car sped through the exit and smacked us in the rear.
It was definitely scary especially because we had our baby in the car. My husband and I and our baby in the back seat. We definitely – immediately went back in and checked on her to make sure she was okay.
We definitely had back pains my daughter had headaches. She kept holding her head and crying. It was pretty bad.
I remember seeing a couple billboards and a friend of mine did say they had a pleasant experience with Adam Kutner, so we called them right up.
They definitely were thorough, and you could tell just by talking to the people in the office that they genuinely cared about their clients.
They contacted us saying you know, explain the process on how the settlement gets done and about a week after that happened we had our settlement which was great and in my opinion Adam S. Kutner is the best attorney in Las Vegas."
– Janae Reynolds. 5/5 Stars
Real Client Testimonial: Janae Reynolds
START YOUR FREE CONSULTATION
NO FEES UNLESS WE WIN!
Home visits are available
Call now for details