Workers' compensation is a type of insurance system that provides benefits to employees who suffer from work-related injuries or illnesses. After an injury, navigating a workers' compensation claim can be complex and overwhelming. It's this complexity that makes it that much more important for individuals to understand their rights and options when it comes to workers' compensation laws.
START YOUR FREE CONSULTATION
NO FEES UNLESS WE WIN!
What is workers' compensation?
Workers' compensation is a type of insurance system that was designed to help employees who are injured or become ill while at work to recover compensation for medical care, income protection, and other costs.
Additionally, this system helps put measures in place so that injuries in the workplace are minimized, allowing workers to have a safe environment when they are at work.
A workers' compensation claim may be filed for a variety of reasons. Common reasons for claims include the following:
Strains and sprains from a slip and fall or other accident
Cuts and punctures
Contusion and bruising caused by forceful impact
Bone fractures from falls or sprains
Burns and inhalation of toxic chemicals and substances
Electrical shocks
Hearing loss
Amputation
Dental injuries
Mental health injuries
The purpose of workers' compensation is to provide financial compensation in addition to medical benefits following an accident or injury that arises in the workplace. Workplace compensation is offered on a no-fault basis, meaning that impacted victims are entitled to these benefits regardless of who caused the accident to happen.
What do workers' compensation lawyers do?
You don't always need a workers' compensation attorney to file a claim on your behalf. However, there are instances where the expertise of a workers' compensation lawyer can prove invaluable.
Workers' compensation lawyers play a critical role in ensuring that injured employees receive the benefits they are entitled to. These legal professionals possess specialized knowledge and expertise in handling a workers' compensation claim. They serve clients in many ways including the following:
Helping clients evaluate the strength of their cases
If you suffered substantial injuries, including ones that will have a long-lasting impact on your life, an experienced serious accident attorney can help make sure you recover the full compensation and benefit you are entitled to.
When you first meet with a workers' compensation lawyer, you can expect to get a thorough analysis of the strength of your case and what possible outcomes you should expect. An experienced Las Vegas accident attorney will also give you guidance on other legal options you can explore.
Filing claims
Filing a workers' compensation claim can be complicated. It's important to make sure that your claim is as accurate and as detailed as possible. According to industry experts, it's estimated that 7% of workers' compensation claims are denied.
Denial can happen for a variety of reasons, but it's typically because of factors such as the following:
Missed filing deadlines or filing a claim after an individual has left their employment
Filing incomplete or inaccurate claims
Failing to provide sufficient evidence that proves an injury was work-related
Seeking a claim for a condition that does not meet the guidelines of a workers' compensation claim. In this case, you may be better served filing a different type of claim such as short-term disability.
If the workers' compensation claim is denied, an experienced attorney can help you navigate the appeals process so that you can further strengthen your case and tap into the compensation and benefits you deserve.
Negotiating settlements with involved parties
When a workers' compensation claim is recognized, an employer's insurance company may reduce the benefits that a claimant is entitled to. A workers' compensation lawyer ensures that you are offered a settlement that represents you fairly. An experienced lawyer will know what questions to ask and how to push back for better negotiation and terms.
Representing clients in hearings
If your employer's insurance company has denied your claim, you may be able to appeal your case under Nevada's revised statutes. If your case goes to trial, an attorney will represent you in hearings, helping you to provide a strong case for your claim.
By providing valuable legal advice and representation, workers' compensation attorneys aim to protect the rights and interests of injured workers. In complicated workers' compensation claims, this legal expertise can be invaluable.
Finding workers' compensation lawyers
Finding the right Henderson workers' compensation lawyer is essential to maximize the chances of a successful claim. It's not only important to find an experienced workers' compensation lawyer, but it's critical to work with one that has experience with cases like your own.
When finding a Henderson workers' comp lawyer, it's important to exercise due diligence and ask the right questions so that you can make sure you're getting the best legal representation for your case. Questions you should consider when looking for the right workers' compensation lawyer to work with include but are not limited to the following:
What is your experience in handling workers' compensation cases?
What type of workers' compensation claims have you worked on in the past?
Can you provide examples of successful cases?
Have you represented a client who suffered a similar injury to mine? What was the outcome?
What is the cost of working with you? How do you structure your fees and payment?
Will I be working with you, or will a team of lawyers be handling my case?
How do you approach communication with clients? How often can I expect updates?
Will you be able to provide representation in administrative hearings or court proceedings if my case goes to trial?
At the Adam S. Kutner law firm, we are proud to be a team of highly specialized, well-respected, and experienced legal professionals. Our attorneys have over 32 years of practicing personal injury law in the Nevada area and have an intimate knowledge of state and local employment laws regarding workers' compensation claims.
Additionally, our team has detailed experience navigating the Nevada court system, allowing us to alleviate any intimidation you may feel if your case does go to trial.
Work with a Henderson workers' compensation lawyer
Turn to the legal team at Adam S. Kutner and get the representation you deserve if you suffer an injury or illness in the workplace. Our attorneys are dedicated to helping you recover the fair and comprehensive workers' compensation benefits you deserve.
At the Adam S. Kutner law firm, our experienced workers' compensation and employment law attorneys will help you better understand your rights and options following a worker's compensation claim.
Personal Injury in Henderson, NV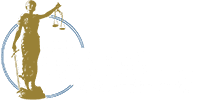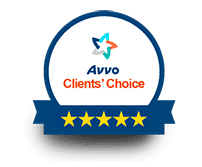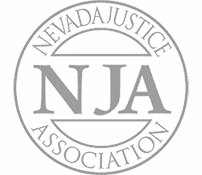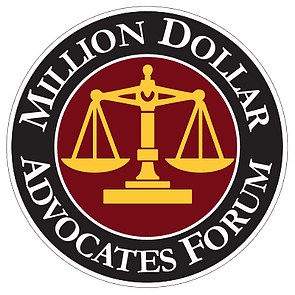 Adam S. Kutner is a top 100 trial lawyer with 32 years' experience and expertise that will benefit you
Call us at (702) 382-0000 anytime to schedule a free consultation. We will work to get you the maximum settlement as quickly as possible so you can move forward on your healing journey.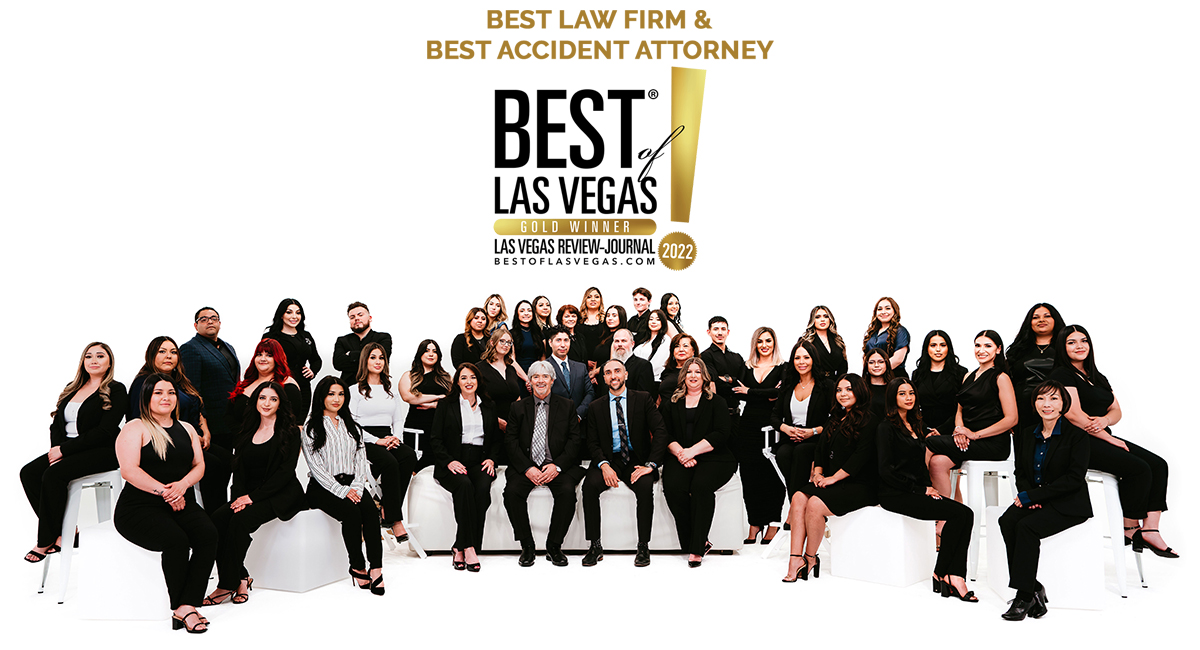 Adam S. Kutner reviews and testimonials
"We were in a car accident – we were coming off of the interstate and were waiting – yielding at the exit and a car sped through the exit and smacked us in the rear.
It was definitely scary especially because we had our baby in the car. My husband and I and our baby in the back seat. We definitely – immediately went back in and checked on her to make sure she was okay.
We definitely had back pains my daughter had headaches. She kept holding her head and crying. It was pretty bad.
I remember seeing a couple billboards and a friend of mine did say they had a pleasant experience with Adam Kutner, so we called them right up.
They definitely were thorough, and you could tell just by talking to the people in the office that they genuinely cared about their clients.
They contacted us saying you know, explain the process on how the settlement gets done and about a week after that happened we had our settlement which was great and in my opinion Adam S. Kutner is the best attorney in Las Vegas."
– Janae Reynolds. 5/5 Stars
Real Client Testimonial: Janae Reynolds
START YOUR FREE CONSULTATION
NO FEES UNLESS WE WIN!
Home visits are available
Call now for details