Pedestrian Accident Lawyer in Henderson
Our pedestrian accident attorneys can represent you if you're hurt in Henderson. When you're injured because of an accident while walking, riding your bike or even sitting, it can be devastating. Victims may suffer catastrophic injuries without having done anything wrong. When this happens, you may be entitled to monetary compensation. However, to win your case, you have to take legal action.
You deserve justice. Call our Henderson personal injury lawyers today for a FREE consultation on your pedestrian accident case!
Have You Been in a Pedestrian Accident in Henderson? Our Attorneys Can Help!
You need smart, aggressive representation to claim the compensation that you deserve after a pedestrian accident in Henderson. The team at Adam S. Kutner, Injury Attorneys, is prepared to work on your behalf to maximize your payment and help you recover quickly. We're proud of our track record as the #1 Henderson pedestrian accident attorneys, and we're ready to help you.
START YOUR FREE CONSULTATION
NO FEES UNLESS WE WIN!
Why Should We Handle Your Injury Case?
We Have the Experience
With over 31 years practicing personal injury law in the Henderson area, Adam S. Kutner, Injury Attorneys have direct experience navigating the Nevada court system helping win settlements quickly so you can get back to your life.
No Fees Unless We Win
This way you can focus more on your case and possible injuries without worrying about paying a retainer upfront. At Adam S. Kutner, Injury Attorneys, our car accident lawyers are deeply committed to making sure every car accident victim gets the comprehensive legal representation they deserve.
Your Injury Case Is Our Priority
Our accident attorneys work diligently to build strong claims for compensation, including medical bills, lost wages, property damage, and pain and suffering.
Our Team Is the Best in the Henderson
As proud members of this community, we know that our clients are our neighbors, and when they are hurt in an accident, we make it our mission to ensure they are represented with care as though they are our family.
START YOUR FREE CONSULTATION
NO FEES UNLESS WE WIN!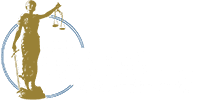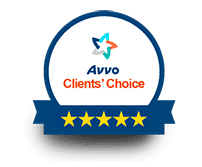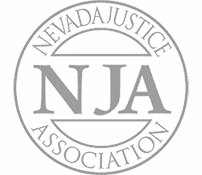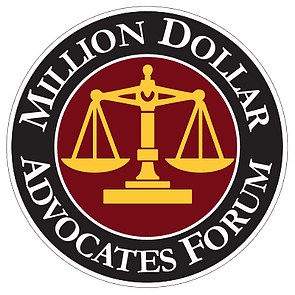 Why Our Henderson Pedestrian Accident Lawyers Are the Representation You Need
Our pedestrian accident lawyers go above and beyond. We not only work to get you a settlement, but we work to make sure you have the best possible experience in the legal system. Whatever you need to go from where you are today to having a check in your hands is what our team of professionals does best.
We're a full-service legal team who will take care of everything for your pedestrian accident case. It's also our goal to make the legal process accessible and easy to understand. Along the way, we communicate with you openly and honestly with complete information. Together, we're a team working for fair and just compensation for your injuries.
Building Your Case For Pedestrian Accident Compensation
A settlement for a pedestrian hit by a car is based on losses that are allowed under Nevada law. To win the compensation that you deserve, our attorneys carefully build your case. The case for pedestrian accident compensation is expansive. Damages for a victim are often high. Pain and suffering can be significant. While the damages that you deserve may be high, it's crucial to prove the value of the settlement you deserve.
Building your case is a step-by-step endeavor. Our attorneys for pedestrian accident compensation are diligent and thorough. We know the legal issues, and we work to prevent problems before they occur. Legal procedures, documentation and eyewitness evidence are just some of the keys to success. Our legal team knows what it takes to get results, and we do everything we can to get results for you.
Our Focus Is On Compensation for Pedestrian Accidents Victims
Compensation for pedestrian accidents is based on the actual losses of the victim. The person who causes the accident is legally at fault. They have to pay for the damages that they cause to the victim. The types of compensation that are available to a victim are both economic and non-economic, including:
Medical bills
Physical therapy costs
Property damage
Lost income
Lost earning capacity
Pain and suffering
Emotional distress
Permanent scarring or disfigurement
As experienced Henderson pedestrian accident attorneys, our focus is on maximizing your compensation. We thoroughly examine all of the categories of losses to ensure that your claim is comprehensive. We carefully pursue a legal strategy designed to get you the best possible recovery and to ease your financial burden.
Don't Settle With Insurance Companies
Here Are Some of the Things That We Can Do for You
Emergency gathering of evidence in the aftermath of an accident
Honest evaluation of the case value and an explanation of why your case is worth that amount
Examining every possible category of damages so that you don't miss any dollars you are legally entitled to
Direct communication with the other party and insurance companies
Legal advocacy; preparation of legal documents, appearances in court, following court rules and process
Pursuit of your case to settlement or trial; honest and complete advice so that you can make the best choice about how to resolve your claim
Understanding unique issues that are present in cases involving pedestrian victims
Legal strategies to resolve your case quickly and in your best interests
It's not enough just to be great attorneys. Our team of pedestrian accident lawyers also makes sure that we are outstanding communicators with our clients. You can expect to reach your legal team by phone or by email throughout your case. We're available anytime you want to talk. Let our team customize your legal representation to your needs, working towards the highest legal and personal goals for every valued client.
Adam Kutner is a Top 100 Trial Lawyer with Experience and Expertise that Will Benefit You
Call us today at (702) 382-0000 anytime to schedule a free consultation. We will work to get you the maximum settlement as quickly as possible.
Henderson Pedestrian Accident – Frequently Asked Questions
What Accident Laws Apply to Pedestrian Accidents in Henderson?
Nevada accident laws apply to pedestrian accident laws in Henderson. Nevada is an at-fault state. That means an accident of any severity may qualify a pedestrian accident victim for financial compensation. Whether you have a claim is based on whether another person or party is responsible for the accident because they acted with a lack of reasonable care.
Does a Pedestrian Accident Have to be Intentional For the Victim to Win Compensation?
No, a pedestrian accident does not have to be intentional for the victim to win compensation. While you certainly have legal standing if you're hurt intentionally, the minimum legal standard is simple negligence. Our pedestrian accident attorneys can help you understand the law and what it means for your case. We can help you know whether you have a case under Nevada law and how the law applies.
How Much Compensation Can I Receive for a Pedestrian Accident Settlement?
There are a number of factors that impact how much compensation you can receive for a pedestrian accident settlement. What injuries you have and the pain and suffering associated with your injuries are two major factors. All of the ways, tangible and intangible, that your life is changed because of the accident can be factored into the claim. The actual losses of the victim determine each pedestrian accident settlement.
How Do I Pursue a Pedestrian Accident Settlement in Henderson?
To pursue a pedestrian accident settlement in Henderson, you file a claim in the appropriate court. Sometimes, it's possible to receive a settlement directly from an insurance company. However, in all cases, receiving payment requires skilled advocacy and pursuit of the claim. Our pedestrian accident settlement attorneys in Henderson are experienced advocates for whether you need to bring your claim to court or pursue a settlement with the insurance company.
What If I Can't Afford My Medical Care After a Pedestrian Car Accident?
If you can't afford to get medical care after a pedestrian-involved car accident, our attorneys may be able to arrange for immediate care. We can help you receive medical care now, with the cost to be covered later from the compensation that you receive. Let our attorneys determine if this kind of arrangement is appropriate for you and your case.
Do Your Pedestrian Accident Attorneys in Henderson Offer Free Consultations?
Yes, our Henderson personal injury attorneys offer free consultations. In fact, we can represent you with no fees upfront. You owe nothing unless and until you win your case. We don't want you to worry about paying for an attorney. That's why we never charge for a consultation for a pedestrian accident case, and you never pay unless you win.
Additional Pedestrian Accident Resources and information
Contact Our Law Office First!
Adam Kutner Reviews & Testimonials
"We were in a car accident – we were coming off of the interstate and were waiting – yielding at the exit and a car sped through the exit and smacked us in the rear.
It was definitely scary especially because we had our baby in the car. My husband and I and our baby in the back seat. We definitely – immediately went back in and checked on her to make sure she was okay.
We definitely had back pains my daughter had headaches. She kept holding her head and crying. It was pretty bad.
I remember seeing a couple billboards and a friend of mine did say they had a pleasant experience with Adam Kutner, so we called them right up.
They definitely were thorough, and you could tell just by talking to the people in the office that they genuinely cared about their clients.
They contacted us saying you know, explain the process on how the settlement gets done and about a week after that happened we had our settlement which was great and in my opinion Adam S. Kutner is the best attorney in Las Vegas."
– Janae Reynolds. 5/5 Stars
START YOUR FREE CONSULTATION
NO FEES UNLESS WE WIN!
Home Visits Are Available
Call Now for Details