What is The Burden of Proof in a Personal Injury Case?
If you have sustained injuries after an accident, you may be wondering what's required to obtain a fair recovery for your damages. To succeed in winning your personal injury case, you need to think about the burden of proof in the case. This legal concept refers to how much evidence you need to win.
That is, does the jury have to be entirely convinced that your version of the events is true, or do they just need to be relatively sure? This difference is called the burden of proof, and it's crucial to gain an understanding of this concept to determine what you will need to win your case. Here's everything you need to know about the burden of proof in a personal injury case.
START YOUR FREE CONSULTATION
NO FEES UNLESS WE WIN!
In a personal injury case, the burden of proof is what's known as a preponderance of the evidence. That means you must convince the jury that you've met the elements of the case by a preponderance of the evidence.
A preponderance of the evidence means more likely than not, or at least 51 percent. To win an injury case, you have to convince the jury that it's more likely than not that your version of events is accurate and that you deserve recovery under Nevada law.
When you bring a claim for recovery, you're referred to as the plaintiff. That means the burden of proof applies to you. It's up to you to show the jury through testimony, pieces of evidence, and arguments that your version of events is more likely than not what happened.
On the other hand, the defendant in the case doesn't have to show that another version of events is accurate. All they have to do is convince the jury that they're not sure that your version of events is true. The defendant can try to convince the jury that they just don't know what happened.
They can even argue that multiple different versions of the events might be true. While the plaintiff must prove that their story is true to win their case, the defendant only has to show that the plaintiff's version may not be true. When you're the plaintiff, this makes it imperative to build your case carefully.
The preponderance of the evidence burden applies in personal injury cases, as well as most civil cases in Nevada courts. This is a lower burden of proof for a plaintiff than applies in criminal cases.
When the state charges someone with a crime, they have to prove the person's guilt beyond a reasonable doubt. That means that the person's guilt is the logical conclusion from a given set of facts. This isn't an impossible burden of proof, but it's much higher than the level of proof that applies to win your personal injury case.
To win your case, you need to prove each part of the case. These parts are called elements. First, you need to demonstrate that the other party had a duty to act carefully.
You must show that they acted negligently, recklessly or intentionally in a way that wasn't sufficiently careful. Also, you must establish that their conduct caused your injury. Then, you must show that your injuries caused you damages and losses.
To meet your burden of proof, you need to present evidence for each element of the case. This is done by methodically building your case to gather the necessary evidence to prove your case. Usually, you're a witness to what happened to cause the accident, and you can testify about the extent of your injuries. You can ask other witnesses to tell the jury what they saw and heard.
Photographs are also an important tool to help tell your story. You can ask the other side to make admissions about their behavior. Expert witnesses can explain technical information about how the accident occurred and how you've been hurt as a result. It's important to consider each element and prepare evidence for the trial that explains how the facts of the case meet that particular element.
While the burden of proof in a personal injury case is usually a preponderance of the evidence, there's a different burden of proof that applies if you're asking for punitive damages. The purpose of punitive damages is to punish a person or corporation that acts in a way that's likely to hurt other people. In Nevada, when a defendant hurts a person with actions that demonstrate oppression, fraud, and malice, the victim can ask for punitive damages.
In that case, you must prove you deserve punitive damages with clear and convincing evidence. That is, you must show the jury that the defendant obviously acted with oppression, fraud or malice. Because punitive damages are meant to punish bad actors, this burden of proof is very high to ensure only the guiltiest receive this harsh penalty.
In Nevada, a civil verdict doesn't have to be unanimous, meaning not all of the jurors have to agree for the jury to render a legally binding decision.
If three-fourths of the jurors can agree that a verdict is just, that decision becomes the verdict. The burden of proof is a preponderance of the evidence, but only three-fourths of the jurors have to believe that you've met that burden for you to win your case.
Although the burden of proof in civil cases is much lower than that of criminal cases, it's crucial to work with a qualified law firm like Adam S. Kutner, Injury Attorneys to build a case that will meet this burden. An experienced injury attorney will have the expertise needed to know what type of evidence the courts will require to meet this burden.
Your attorney will help you harness Nevada's law and court rules to prepare your case methodically for trial. When building your case, you can evaluate your chances of success against the preponderance of the evidence standard to determine the strengths and weaknesses of your case. This can help you determine the best course of action in the case to maximize your recovery.
Legal Disclaimer
This webpage is not intended to be an advertisement or solicitation. The hiring of a lawyer is an important decision that should not be based solely upon advertisements. Material contained in our website is for general information only and does not constitute legal advice or solicitation of legal services.
Transmission of information from this site is not intended to create, and its receipt does not constitute, an attorney-client relationship between Adam S. Kutner and the user of this site. In the event that any information on this web site does not conform fully with regulations in any jurisdiction, this law firm will not accept representation based on that information.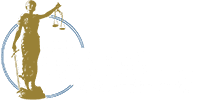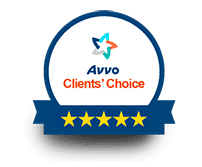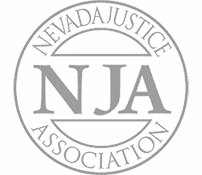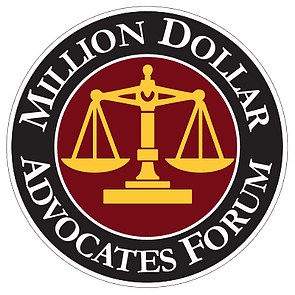 Adam Kutner is a Top 100 Trial Lawyer with Experience and Expertise that Will Benefit You
Call us today at (702) 382-0000 anytime to schedule a free consultation. We will work to get you the maximum settlement as quickly as possible.
Adam Kutner Reviews & Testimonials
"I needed an attorney because I couldn't deal with the accident on my own, so I needed someone else's opinion about my accident.
Well I heard about Adam Kutner through an associate of mine and I chose to seek him because I heard of him before also, so I thought he would be the best option for me.
I was very happy with my settlement and it came quicker than I thought, in just a couple months I received a check in the mail.
When I recommend Adam Kutner I would tell them that the settlement comes very quickly, and he is very helpful with transportation and whatever else you may need."
– Deborah Banks. 5/5 Stars
Real Client Testimonial: Deborah Banks
START YOUR FREE CONSULTATION
NO FEES UNLESS WE WIN!
Home Visits Are Available
Call Now for Details