Can a Restaurant Be Liable for Food Allergies?
START YOUR FREE CONSULTATION
NO FEES UNLESS WE WIN!
Going out to eat with family or friends is supposed to be a pleasant experience. Unfortunately, what's meant to be fun can turn into a problem if you have a reaction due to a food allergy.
Food allergies affect about 20 million people around the world. For these people, dining out can be stressful, as the risk of encountering allergens lurks in every dish. If you're injured because of a bad reaction at a restaurant, you may deserve financial compensation. Here's what you need to know from our Las Vegas personal injury attorney firm.
What are the most common food allergens?
According to the Food Allergen Labeling and Consumer Protection Act (FALCPA), the most common allergens are milk, eggs, fish, Crustacean shellfish, tree nuts, peanuts, wheat, and soybeans.
Fortunately, U.S. law requires food labels to contain allergen information. Any amount of the substance, or even proteins from the substance, means that it must be disclosed. The purpose of food allergy laws in restaurants is to prevent misunderstandings, confusion, and ultimately harm from inaccurate or undisclosed information.
Personal Injury Practice Areas in Las Vegas
How are restaurants liable for food allergies?
Restaurants are responsible for allergies in some circumstances. The restaurant has a very high duty of care for its customers. They should be aware of common food allergies and help customers understand the ingredients in their products.
However, negligence applies to consumers, too. Restaurant patrons also have a role to play in avoiding known allergies. However, when the restaurant acts negligently toward its patrons and harm results from an allergy, the restaurant may be legally liable to the victim for their damages.
Can I sue a restaurant for food allergies?
Yes, you can sue a restaurant for an allergic reaction injury. There are several ways that a restaurant may breach its duty of care toward a restaurant patron when it comes to these things.
In all cases, if the restaurant could have prevented the harm by being more careful, the victim may recover their damages. Of course, the victim has to prove that they're hurt because of allergies at the restaurant. You will most likely need the help of a good food allergy lawyer in this situation.
How to make a claim for a food allergy
In order to sue a restaurant, you will first need to contact a personal injury lawyer. Once a lawyer is obtained, the next step will be determining the elements of negligence. There are four elements of negligence: a duty, a breach of duty, whether the plaintiff suffered an injury, and whether the breach of duty was the cause of the injury. To be successful in a negligence claim, all four elements must be established.
In a restaurant negligence case, the plaintiff needs to prove that the restaurant owed a duty to the plaintiff as a patron, there was a breach of this duty, the plaintiff suffered an injury, and that the plaintiff's injury was caused by the restaurant's negligence.
To be successful in a lawsuit against a restaurant, it's important to be prepared during the discovery process by providing any relevant evidence against the restaurant. Such evidence may include video footage of the incident, testimony of witnesses, and medical records.
Reasons to sue a restaurant
Restaurant lawsuit cases can vary significantly, with the most notable reason behind these lawsuits being restaurant negligence. Restaurant negligence can arise anywhere from a plaintiff spilling hot coffee on their lap or restaurant owners ignoring a dangerous condition that is present within the kitchen. But the most common cases involve food poisoning and allergies.
If you believe you may have a reason to sue a restaurant, contact the personal injury attorneys at the law office of Adam S. Kutner. Call the number 702-382-0000 today to set up a free consultation.
Types of restaurant liability for food allergies
Here are just some of the ways that a restaurant may be liable for food allergens:
Cross-contamination and accidental allergic reactions
Failing to protect consumers and inform them about common allergies such as peanuts
Incorrectly informing customers about ingredients in their products
Giving incorrect information when customers ask questions about allergens
Responding inappropriately when a person has a reaction
Any way that a restaurant doesn't take sufficient care for the well-being of its customers can be grounds for legal liability. Because the restaurant is a for-profit business, the obligation of the restaurant to take sufficient care of its customers is very high.
Legal standard for restaurant allergen liability
There are multiple legal theories for food allergen victims:
Negligence – Restaurant owners have the legal obligation to conduct business with ordinary care. They must take steps to ensure that the meals that they serve their customers are safe. Negligence is a lack of reasonable care. The restaurant has to use an amount of care that's reasonable for a restaurant. They don't have to prevent any kind of accident or harm, but they have to take enough steps to keep customers safe. The standard is quite high because a restaurant is a for-profit business.
Failure to warn – A restaurant is selling a product: its meals. Along with delivering a product, they have a legal obligation to give patrons the information that they need to use the product safely. Failure to warn is a kind of product liability. When a restaurant doesn't provide the necessary information so that consumers can make informed choices, failure to warn may be the legal theory for financial responsibility.
Intentional tampering – Sometimes, restaurant staff will purposefully tamper with food. A bad reaction to a food allergen can give rise to an intentional tort claim. When people act purposefully to hurt others through food, intentional tampering can be the grounds for a lawsuit.
Are restaurants required to accommodate allergies?
The laws for whether restaurants are required to accommodate allergies depend on the state law of the restaurant location. Some states require restaurants to display allergen information. A state may offer information for restaurants on how to develop an allergen-free menu. Other states may require training for employees. What those requirements are depends on the state where the restaurant does business.
How to win your restaurant lawsuit for food allergies
To win your restaurant allergy lawsuit case, you must prove the following:
You had a bad allergic reaction
The allergic reaction occurred because of a food allergy at the restaurant
The restaurant was negligent, failed to adequately warn you about allergens, or intentionally tampered with your food
The restaurant's actions were the cause of your adverse reaction
Losses and damages result from the allergic reaction
It's up to the victim to prove each element of their claim. You may have an attorney represent you.
If you believe you may have suffered food allergies as a result of restaurant negligence, contact the personal injury attorneys at the law office of Adam S. Kutner to set up a free consultation.
What can you recover if you're the victim of a restaurant food allergen?
When you're the victim of a restaurant food allergen, you may receive compensation for your financial losses and your suffering. For moderate or severe allergies, you likely have medical bills. You may have travel expenses to get to medical treatment. You may need prescription medications or medical supplies. Any financial loss because of the adverse allergy event can be a part of your claim for compensation. You may also deserve compensation for mental distress and physical pain.
Contact our injury lawyers
Did you have an allergic reaction because of eating at a restaurant? You may deserve financial compensation. But you must work quickly to gather the evidence in your case and file the claim. Don't wait any longer. Call us today at 702-382-0000 for a free review of your claim.
Citations:
Allergy Facts. (2022).
Bergman, Paul. Formal Discovery: Gathering Evidence for Your Lawsuit.
Food Allergen Labeling and Consumer Protection Act of 2004 (FALCPA).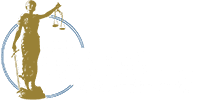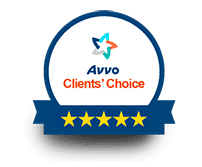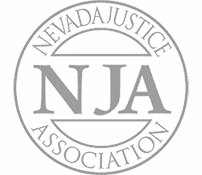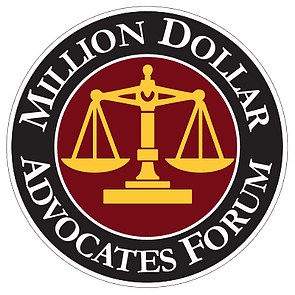 Adam S. Kutner is a top 100 trial lawyer with 32 years' experience and expertise that will benefit you
Call us at (702) 382-0000 anytime to schedule a free consultation. We will work to get you the maximum settlement as quickly as possible so you can move forward on your healing journey.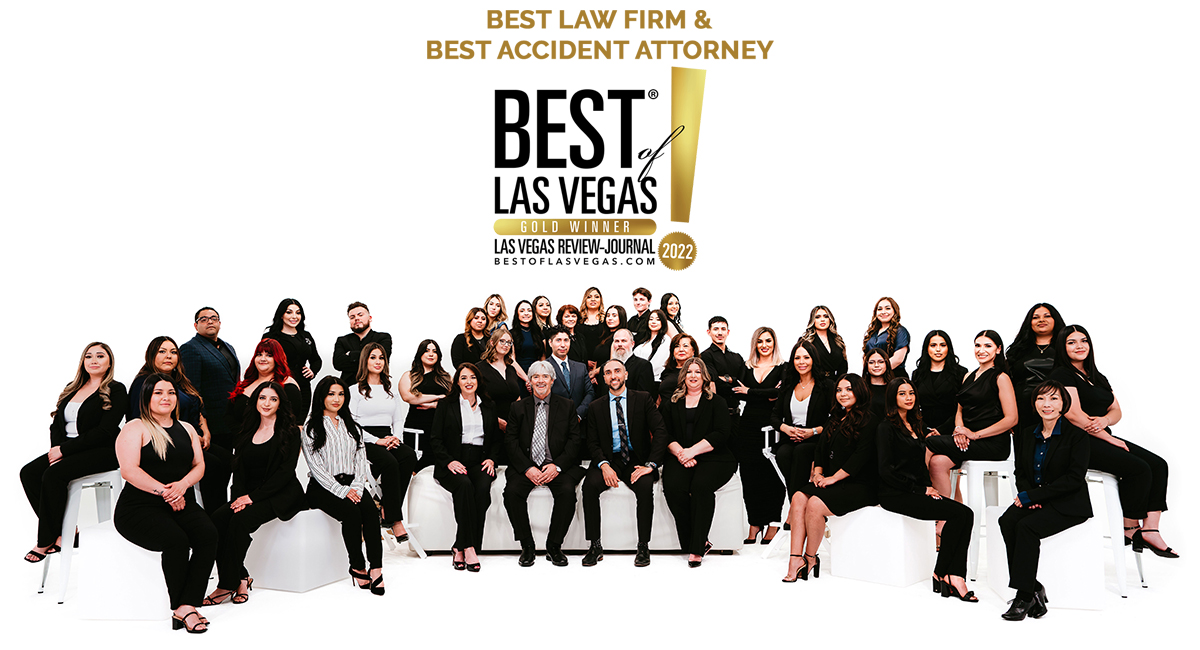 Adam S. Kutner reviews and testimonials
"I needed an attorney because I couldn't deal with the accident on my own, so I needed someone else's opinion about my accident.
Well I heard about Adam Kutner through an associate of mine and I chose to seek him because I heard of him before also, so I thought he would be the best option for me.
I was very happy with my settlement and it came quicker than I thought, in just a couple months I received a check in the mail.
When I recommend Adam Kutner I would tell them that the settlement comes very quickly, and he is very helpful with transportation and whatever else you may need."
– Deborah Banks. 5/5 Stars
Real Client Testimonial: Deborah Banks
START YOUR FREE CONSULTATION
NO FEES UNLESS WE WIN!
Home visits are available
Call now for details