Can a Restaurant Be Liable for Food Allergies?
When you head out to a restaurant, you expect to have a nice meal. Unfortunately, what's meant to be a memorable experience can turn into a problem if you have an adverse reaction due to a food allergy.
A food allergy from a restaurant can range from minor to severe. If you're injured because of a bad reaction at a restaurant, you may deserve financial compensation. Here's what you need to know from our Las Vegas personal injury attorney firm.
Yes, a restaurant can be liable for food allergies. Whether a restaurant has legal liability for harm caused by a food allergy depends on whether the restaurant was negligent. If the customer expresses concerns that go unaddressed or if the restaurant fails to take precautions for common allergies, they may be liable to a customer when harm results from a food allergy.
Are Restaurants Responsible for Food Allergies?
Restaurants are responsible for food allergies in some circumstances. The restaurant has a very high duty of care for its customers. They should be aware of common food allergies and help customers understand the ingredients in their products.
However, negligence applies to consumers, too. Restaurant patrons also have a role to play in avoiding known allergies. However, when the restaurant acts negligently towards its patrons and harm results from an allergy, the restaurant may be legally liable to the victim for their damages.
Can You Sue a Restaurant for Food Allergy?
Yes, you can sue a restaurant for food allergy injuries. There are several ways that a restaurant may breach its duty of care towards a restaurant patron when it comes to allergies. In all cases, if the restaurant could have prevented the harm by being more careful, the victim may recover for their damages. The victim has to prove that they're hurt because of allergies at the restaurant.
How to Sue a Restaurant
In order to sue a restaurant, you will first need to contact a personal injury lawyer. Once a personal injury lawyer is retained, the next step will be determining the elements of negligence. There are four elements of negligence: a duty, a breach of duty, whether the plaintiff suffered an injury, and whether the breach of duty was the cause of the injury. To be successful in a negligence claim, all four elements must be established.
In a restaurant negligence case, the plaintiff will need to prove that the restaurant owed a duty to the plaintiff as a patron, there was a breach of this duty, the plaintiff suffered an injury, and that the plaintiff's injury was caused by the restaurant's negligence.
For a plaintiff to be successful in a lawsuit against a restaurant, it is important to be prepared during the discovery process by providing any relevant evidence against the restaurant. Such evidence may include video footage of the incident, testimony of witnesses, and medical records.
Reasons to Sue a Restaurant
Restaurant lawsuit cases can vary significantly, with the most notable reason behind these lawsuits being restaurant negligence. Restaurant negligence can arise anywhere from a plaintiff spilling hot coffee on their lap or restaurant owners ignoring a dangerous condition that is present within the kitchen.
Other common reasons include food poisoning, allergic reactions, foreign objects found within the food, or even slip and fall incidents within the restaurant. Any of these reasons can be enough to cause a customer to suffer from serious injury and endure costly medical bills. It's also important to mention that these incidents may occur at any type of restaurant, ranging from a fast food drive-thru to a Las Vegas nightclub or anywhere in between.
If you believe you may have a reason to sue a restaurant, contact the Personal Injury Attorneys at the law office of Adam S. Kutner. Call the number 702-382-0000 today to set up a free consultation.
How Much Money Can You Get From Suing a Restaurant
Like many restaurant negligence cases, fast food lawsuit settlements and food poisoning lawsuit settlement amounts can vary greatly depending on the extent of the injuries suffered by the plaintiff, along with other factors.
One of the most notable restaurant negligence cases, Liebeck v. McDonald's, occurred in 1992 when customer Stella Liebeck suffered a severe burn after purchasing a coffee from the McDonald's takeout window. Although it may sound ridiculous that someone sued over coffee being hot, Liebeck's injuries consisted of third-degree burns to her legs, requiring her to undergo skin grafts and other extensive medical treatment. The jury awarded Lieback $3 million in punitive damages as a result of this incident. While the coffee may have been scalding hot, the defendants could have avoided some liability had they warned the plaintiff of the temperature.
It's important to understand that settlement amounts for restaurant negligence cases can be significantly different from one another. Food poisoning cases, for example, are often brought as class action suits — meaning that more than one plaintiff is suing a restaurant — and the settlement amounts can range anywhere from a few thousand to multi-millions of dollars. Whereas slip and fall cases, on the other hand, may not result in such high payouts.
Types of Restaurant Liability for Allergens
Here are just some of the ways that a restaurant may be liable for food allergens:
Cross-contamination and accidental allergic reactions
Failing to protect consumers and inform them about common allergies like peanuts
Incorrectly informing customers about ingredients in their products
Giving incorrect information when customers ask questions about allergens
Responding inappropriately when a person has an adverse reaction
Any way that a restaurant doesn't take sufficient care for the well-being of its customers can be grounds for legal liability. Because the restaurant is a for-profit business, the obligation of the restaurant to take sufficient care of its customers is very high.
Legal Standard for Restaurant Allergen Liability
There are multiple legal theories for food allergen victims:
Negligence – Restaurant owners have the legal obligation to conduct business with ordinary care. They must take steps to ensure that the meals that they serve their customers are safe. Negligence is a lack of reasonable care. The restaurant has to use an amount of care that's reasonable for a restaurant. They don't have to prevent any kind of accident or harm, but they have to take enough steps to keep customers safe. The standard is quite high because a restaurant is a for-profit business.
Failure to warn – A restaurant is selling a product: its meals. Along with delivering a product, they have a legal obligation to give patrons the information that they need to use the product safely. Failure to warn is a kind of product liability. When a restaurant doesn't provide the necessary information so that consumers can make informed choices, failure to warn may be the legal theory for financial responsibility.
Intentional tampering – Sometimes, restaurant staff will purposefully tamper with food. A bad reaction to a food allergen can give rise to an intentional tort claim. When people act purposefully to hurt others through food, intentional tampering can be the grounds for a lawsuit.
Are Restaurants Required to Accommodate Allergies?
The laws for whether restaurants are required to accommodate allergies depend on the state law of the restaurant location. Some states require restaurants to display allergen information. A state may offer information for restaurants on how to develop an allergen-free menu. Other states may require training for employees. What those requirements are depends on the state where the restaurant does business.
How to Win Your Restaurant Lawsuit for Food Allergies
To win your restaurant allergy lawsuit case, you must prove the following:
You had a bad allergic reaction
The allergic reaction occurred because of a food allergy at the restaurant
The restaurant was negligent, failed to adequately warn you about allergens, or intentionally tampered with your food
The restaurant's actions were the cause of your adverse reaction
Losses and damages result from the allergic reaction
It's up to the victim to prove each element of their claim. You may have an attorney represent you.
If you believe you may have suffered food allergies as a result of restaurant negligence, contact the Personal Injury Attorneys at the law office of Adam S. Kutner to set up a free consultation.
The Food Allergen Labeling and Consumer Protection Act
The Food Allergen Labeling and Consumer Protection Act (FALCPA) is a U.S. law that requires food labels to contain allergen information. Each food label must disclose all known allergens. The most common are milk, eggs, fish, nuts, wheat, and soybeans.
Any amount of the substance, or even proteins from the substance, means that it must be disclosed on the label. Lawmakers passed FALCPA in 2006. The purpose of the law is to prevent misunderstandings, confusion, and ultimately harm from inaccurate or undisclosed information.
What Can You Recover If You're the Victim of a Restaurant Food Allergen?
When you're the victim of a restaurant food allergen, you may receive compensation for your financial losses and your suffering. For moderate or severe allergies, you likely have medical bills. You may have travel expenses to get to medical treatment. You may need prescription medications or medical supplies. Any financial loss because of the adverse allergy event can be a part of your claim for compensation. You may also deserve compensation for mental distress and physical pain.
Contact Our Injury Lawyers
Did you have an allergic reaction because of eating at a restaurant? You may deserve financial compensation. But you must work quickly to gather the evidence in your case and file the claim. Don't wait any longer. Call us today at 702-382-0000 for a free review of your claim.
Sources:
Bergman, P. Formal Discovery: Gathering Evidence for Your Lawsuit. (2023).
START YOUR FREE CONSULTATION
NO FEES UNLESS WE WIN!
Legal Disclaimer
This webpage is not intended to be an advertisement or solicitation. The hiring of a lawyer is an important decision that should not be based solely upon advertisements. Material contained in our website is for general information only and does not constitute legal advice or solicitation of legal services.
Transmission of information from this site is not intended to create, and its receipt does not constitute, an attorney-client relationship between Adam S. Kutner and the user of this site. In the event that any information on this web site does not conform fully with regulations in any jurisdiction, this law firm will not accept representation based on that information.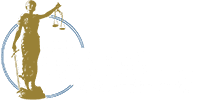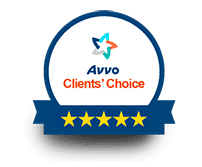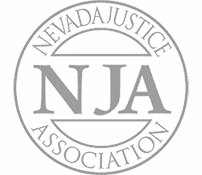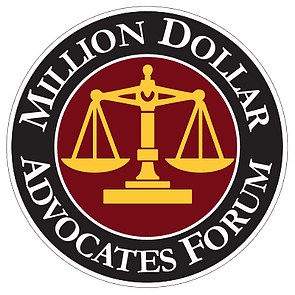 Adam Kutner is a Top 100 Trial Lawyer with Experience and Expertise that Will Benefit You
Call us today at (702) 382-0000 anytime to schedule a free consultation. We will work to get you the maximum settlement as quickly as possible.
Adam Kutner Reviews & Testimonials
"We were in a car accident – we were coming off of the interstate and were waiting – yielding at the exit and a car sped through the exit and smacked us in the rear.
It was definitely scary especially because we had our baby in the car. My husband and I and our baby in the back seat. We definitely – immediately went back in and checked on her to make sure she was okay.
We definitely had back pains my daughter had headaches. She kept holding her head and crying. It was pretty bad.
I remember seeing a couple billboards and a friend of mine did say they had a pleasant experience with Adam Kutner, so we called them right up.
They definitely were thorough, and you could tell just by talking to the people in the office that they genuinely cared about their clients.
They contacted us saying you know, explain the process on how the settlement gets done and about a week after that happened we had our settlement which was great and in my opinion Adam S. Kutner is the best attorney in Las Vegas."
– Janae Reynolds. 5/5 Stars
Real Client Testimonial: Janae Reynolds
START YOUR FREE CONSULTATION
NO FEES UNLESS WE WIN!
Home Visits Are Available
Call Now for Details