Understanding the Expertise of a Personal Injury Attorney
When you're hurt in a personal injury accident, it's natural to wonder about the best course of action for getting a fair recovery. Most people don't think about who injury attorneys are and what they do until they need one. You may be wondering what it's like to work with a Henderson personal injury attorney and whether it's even necessary.
An accident attorney has a unique set of skills and experience that can help you maximize your recovery after an injury. While it may be your first encounter with the legal system, your attorney has been there hundreds of times before and will use their expertise for your benefit. Here's how to understand what your injury lawyer does for you.
START YOUR FREE CONSULTATION
NO FEES UNLESS WE WIN!
Helps You Preserve Evidence
There are a few things that your attorney does for you that can make a big difference in the immediate aftermath of a personal injury accident.
They can make contact with witnesses and ask them critical questions while their recollection is still fresh. They can put the other party on notice to save important pieces of evidence. If you need to get medical evaluations to bolster your case, your attorney helps you understand what you need and how to get it. They will ensure you are able to protect the evidence in your personal injury claim.
Knowing Everything You Can Claim
Getting top dollar for your Las Vegas injury claim means knowing all of the different types of damages that are available in your case. Your damages aren't just your direct financial losses.
You can value your physical and emotional pain. Even needing to hire someone to help around the house as you recover is a value that you can claim. Your attorney knows what types of damages are available, and they know how to value those damages in a way that allows you to maximize your claim for compensation.
Careful Writing Skills and Experience
All of your legal documents must be drafted carefully. If you leave out a fact or a claim, you may lose your chance to claim that type of recovery. In some circumstances, it can devastate your entire case.
Your attorney knows what needs to be in a complaint. When you file a court motion, your lawyer knows what it needs to contain and how to prepare it. That knowledge is critical to helping you bring your case correctly and avoid significant errors that may hurt you later.
Interacts With Others in a Calm and Helpful Manner
When you approach witnesses, it can be hard to know what to say. It's understandable to be angry and nervous. An attorney knows how to interact with others involved in the case in a way that's helpful to you.
They can ask the tough questions in a way that's strategically calculated to build your case. You don't have to worry about speaking with the other side. Your attorney handles that for you. Working with a lawyer can make the entire legal process less stressful.
Helps You Present Evidence in Court
There are strict rules that control how a trial unfolds. You have to understand the rules to use them to your advantage. That means knowing how to present evidence, knowing how to object to the other side's presentation of the case when it's appropriate, and knowing how to make an effective argument to the jury.
Your injury attorney has extensive experience in trial advocacy. From tough law school classes to hundreds of days in court, your attorney is experienced and comfortable in the courtroom.
Getting Witness Testimony Nailed Down and Calling Witnesses to Court
Witness testimony is some of the best evidence in a personal injury case. However, maximizing witness testimony can be a bit tricky. It's important to know when to speak informally with a witness and when to order the attendance of a witness using a subpoena. Your attorney can help you determine how to work with witnesses.
Determining When to Take Actions During the Case
When you work with an attorney, part of the expertise that you're paying for is their judgment. You may not know how to decide whether to file a motion, schedule a deposition or even choose an expert witness.
That's where your attorney's leadership comes in. Having an attorney on your side gives you someone whose judgment you can rely on. Your attorney looks at your case from every angle to make sure that you make strategic decisions that maximize the value of your claim.
Evaluating Settlement Offers
Negotiating the best possible settlement is an art form. You need to know how to persuade the other side to make a fair offer. You need to be able to determine when you should accept an offer and when it's worth it to take the case to trial.
Your lawyer knows how to facilitate settlement negotiations. They have experience writing demand letters, and they have experience with the back and forth of settlement talks. Your attorney explains the law to you and how it applies to your case. When you fully understand the situation, you can have the confidence to know that you're taking the best actions for your recovery.
Hiring a Qualified Personal Injury Attorney
Your attorney's expertise helps you leave no stone unturned. From making sure your legal documents are carefully prepared to know how to pursue certain types of evidence, your attorney provides a watchful eye that helps you receive the best possible result for your claim.
Our Las Vegas and Henderson personal injury lawyers have spent several years learning the specific details of the law and legal strategy to be able to provide the best advice possible. When you have an experienced attorney on your side, you can have the confidence to know that your case is in good hands and that you have the best chance possible to recover the compensation you need to get back to normal life.
Legal Disclaimer
This webpage is not intended to be an advertisement or solicitation. The hiring of a lawyer is an important decision that should not be based solely upon advertisements. Material contained in our website is for general information only and does not constitute legal advice or solicitation of legal services.
Transmission of information from this site is not intended to create, and its receipt does not constitute, an attorney-client relationship between Adam S. Kutner and the user of this site. In the event that any information on this web site does not conform fully with regulations in any jurisdiction, this law firm will not accept representation based on that information.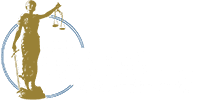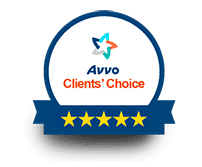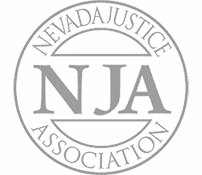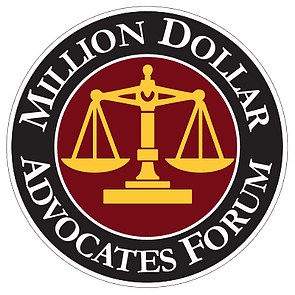 Adam Kutner is a Top 100 Trial Lawyer with Experience and Expertise that Will Benefit You
Call us today at (702) 382-0000 anytime to schedule a free consultation. We will work to get you the maximum settlement as quickly as possible.
Adam Kutner Reviews & Testimonials
"I needed an attorney because I couldn't deal with the accident on my own, so I needed someone else's opinion about my accident.
Well I heard about Adam Kutner through an associate of mine and I chose to seek him because I heard of him before also, so I thought he would be the best option for me.
I was very happy with my settlement and it came quicker than I thought, in just a couple months I received a check in the mail.
When I recommend Adam Kutner I would tell them that the settlement comes very quickly, and he is very helpful with transportation and whatever else you may need."
– Deborah Banks. 5/5 Stars
Real Client Testimonial: Deborah Banks
START YOUR FREE CONSULTATION
NO FEES UNLESS WE WIN!
Home Visits Are Available
Call Now for Details