Determining Fault in a Rear-End Collision
Rear-end crashes are among the most common types of car accidents. A rear-end collision occurs when a driver strikes another vehicle from behind in the same lane of travel. Rear-end crashes tend to be some of the most straightforward car accidents regarding determining liability.
However, sometimes it's not always so easy to determine fault in a rear-end collision. It's important to understand which scenarios present issues for proving liability, so you are prepared if you are ever in this situation. A qualified Las Vegas car accident attorney can look carefully at the details of your case to determine the best strategy for success. Here's what you should know about determining fault in a rear-end collision.
START YOUR FREE CONSULTATION
NO FEES UNLESS WE WIN!
Liability in a Rear-End Collision Is Usually Easy to Determine
When a rear-end collision occurs, the responsible party is usually apparent. In the vast majority of cases, the driver of the vehicle in the back is the person responsible for the crash. Typically, the driver in the back could have and should have done something differently to stop sooner and prevent the collision.
Drivers Must Leave Enough Following Distance
Nevada law requires drivers to leave sufficient following distance between them and the vehicle in front of them. A driver should leave enough room to stop their vehicle if the vehicle in front stops suddenly. Put another way; drivers should leave plenty of reaction time.
Nevada law 484B.127 requires drivers to leave a reasonable and prudent distance between their vehicle and any vehicle in front of them. If a driver doesn't leave enough following distance and a crash occurs, not only are they in violation of Nevada law, but it's also proof that they've acted negligently.
When the Driver in Back May Not Be Liable
There are some situations where the driver in the back may not be liable for a rear-end collision. A rear end driver may not be to blame or may only be partially to blame in any of the following situations:
There are multiple vehicles involved, and another car pushed their vehicle forward
The driver in front accelerated in reverse
One or both tail lights aren't working on the vehicle in front
A vehicle is stopped in the road
The vehicle in front has a flat tire or other malfunction, but the driver doesn't turn on hazard lights
A defective vehicle design or manufacturing problem suddenly prevents the driver from stopping. In this case, the vehicle manufacturer might be the responsible party.
What About Collisions With Multiple Vehicles?
Sometimes, a rear-end collision occurs with more than two vehicles. Three, four or more cars can create a pileup. When this happens, a vehicle may leave enough stopping distance and stop in time only to be pushed into the vehicle ahead of them by the next vehicle behind them. In that case, the driver that stopped isn't liable for the collision.
Modified Comparative Negligence
In a rear-end collision, comparative negligence may be a consideration. Comparative negligence is especially relevant when there is a pileup with multiple vehicles rear-ending other vehicles. When that happens, you can still recover for your damages as long as you're not more to blame than the rest of the parties combined. In that case, the jury has to weigh all of the evidence and assign fault.
Duty and Breach of Duty
Liability in a rear-end collision case falls under the duty of care that all drivers have for other drivers on the road. You have an obligation to drive in a way that isn't likely to pose a risk to other drivers. That means you should anticipate when the car in front of you might stop suddenly or even stop predictably at a red light or a stop sign. Every driver of a vehicle must drive reasonably and safely. When they don't, and the failure results in a collision, they're liable for damage.
However, this breach of duty is a requirement for determining responsibility for a rear-end collision. A driver isn't automatically liable just because they are the vehicle in the back. In most cases, the driver in the back is the one that causes the rear-end collision, but this isn't always true.
How Do I Prove Liability in a Rear-End Collision Case?
When you're in a rear-end collision, it's up to you to prove the liability of the other drivers. There are a number of ways that you might go about making your case. You might rely on eyewitness testimony from others who saw the crash. You can look at the police report to see if it contains helpful evidence such as drawings of the events leading to the collision or names and contact information of witnesses. You can also look at skid marks and debris.
In some cases, it may be necessary to use the services of an expert in accident reconstruction. They may be able to evaluate damage and other evidence to determine the speed at the time of the collision and additional critical details that may help you prove your case. Finally, if the cause of the crash in your case might be a defective design or a manufacturing defect, you may need to have your vehicle professionally inspected and conduct research to see whether other drivers have had similar problems.
What Can an Attorney Do to Help?
When you're involved in a rear-end collision, your car accident attorney can help you sort it out. While the driver in the back is usually at fault in a rear-end accident, they're not always to blame. Your lawyer can help you examine your case to determine liability. Whether you rely on eyewitnesses and photographs or you need an inspection or an expert in accident reconstruction, your attorney can be your guide as you work on getting justice in your case.
Once you've identified fault in your case, your lawyer can help you bring your claim. They may need to write a demand letter to the insurance company on your behalf. They can also give you informed, experienced advice about whether you should accept a settlement offer or proceed to trial. At each stage in the case, your experienced car accident attorney is your advocate, guide, and teammate as you work together to reach the right result.
Legal Disclaimer
This webpage is not intended to be an advertisement or solicitation. The hiring of a lawyer is an important decision that should not be based solely upon advertisements. Material contained in our website is for general information only and does not constitute legal advice or solicitation of legal services.
Transmission of information from this site is not intended to create, and its receipt does not constitute, an attorney-client relationship between Adam S. Kutner and the user of this site. In the event that any information on this web site does not conform fully with regulations in any jurisdiction, this law firm will not accept representation based on that information.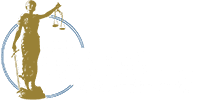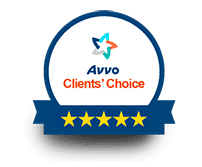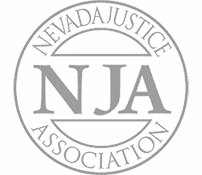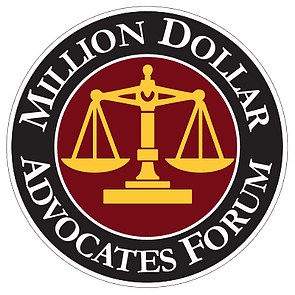 Adam Kutner is a Top 100 Trial Lawyer with Experience and Expertise that Will Benefit You
Call us today at (702) 382-0000 anytime to schedule a free consultation. We will work to get you the maximum settlement as quickly as possible.
Adam Kutner Reviews & Testimonials
"We were in a car accident – we were coming off of the interstate and were waiting – yielding at the exit and a car sped through the exit and smacked us in the rear.
It was definitely scary especially because we had our baby in the car. My husband and I and our baby in the back seat. We definitely – immediately went back in and checked on her to make sure she was okay.
We definitely had back pains my daughter had headaches. She kept holding her head and crying. It was pretty bad.
I remember seeing a couple billboards and a friend of mine did say they had a pleasant experience with Adam Kutner, so we called them right up.
They definitely were thorough, and you could tell just by talking to the people in the office that they genuinely cared about their clients.
They contacted us saying you know, explain the process on how the settlement gets done and about a week after that happened we had our settlement which was great and in my opinion Adam S. Kutner is the best attorney in Las Vegas."
– Janae Reynolds. 5/5 Stars
Real Client Testimonial: Janae Reynolds
START YOUR FREE CONSULTATION
NO FEES UNLESS WE WIN!
Home Visits Are Available
Call Now for Details