Nevada Auto Accident Legal Process
Like anywhere, the Nevada auto accident legal process is designed for victims of car accidents to seek justice and compensation for their suffering. Despite having the goal of helping victims, the auto accident legal process can be incredibly grueling and stressful for all of the parties involved. Retaining an experienced auto accident attorney will help make this difficult processing easier to navigate.
START YOUR FREE CONSULTATION
NO FEES UNLESS WE WIN!
Do I Need an Auto Accident Attorney?
While it's possible for parties to represent themselves in a lawsuit, it's always in the individual's best interest to retain an auto accident attorney. An auto accident attorney will guide you through this challenging process by informing you what you'll need at each stage of the lawsuit and what to expect as you are going through it. A good attorney will be able to answer all of your questions, make you feel comfortable and informed, will ensure you receive proper compensation for your damages, and will fight for your rights.
Initial consultation
During an initial consultation, you'll meet with your potential personal injury attorney and discuss the details of your case. During this time, you may ask the attorney questions about our legal opinions, and we will explain whether we believe the case is worth pursuing. Many law offices offer a free initial case consultation for prospective clients as a means for both the attorney and the prospective client to get acquainted with one another and to determine whether a strong attorney-client relationship can be established.  
Building a Car Accident case
The car accident attorneys at Adam S. Kutner, Injury Attorneys have a specialized process for building each client's case for compensation. Our attorneys take calculated steps to use the discovery process to build strong evidence to show the opposing party why you deserve the compensation you are fighting for.
This specialized process begins with your injury attorney gathering all the facts relating to the incident, including the initial police or injury report. If possible, we may also see the actual scene of the accident. The next step includes our attorneys taking advantage of our firm's extensive network of specialists, including accident reconstruction experts, medical specialists, vocational experts, and forensic specialists, to help demonstrate how the facts of your accident establish your innocence in the matter. Another key expert is the victim's doctor.
Similar to other cases, such as slip and fall accidents or wrongful death claims, your car accident attorney will begin the legal proceedings by filing essential legal documents such as summons and complaints. Our personal injury lawyers also ensure to accurately value your claim. By including all possible damages, we will be able to value the total compensation you are owed properly. This compensation determination includes economic and non-economic damages such as emotional trauma and pain and suffering.
Auto Accident Case Timeline
For the most part, the timeline in car accident lawsuits is relatively similar to one another. The timeline of an average car accident case usually goes as follows:
The accident occurs
The victims receive medical treatment
The accident victims contact a lawyer
The car accident attorney begins preparing the case
The lawsuit is filed with the court
The discovery process begins
A trial is held (if the case makes it to trial)
While the timelines may vary on a case-by-case basis, it is reasonable to expect your car accident lawsuit to proceed in a very similar manner.
Communicating with your Car Accident Lawyer
Communicating with your attorneys is essential for your case to be successful. It's important to discuss preferred methods of communication with your attorney once the attorney-client relationship has been established. Some attorneys may prefer email over text messages or phone calls and so forth. Other attorneys may prefer to touch base every two weeks, while some may have a different preferred timeline.
Discussing these preferred methods of communication with your attorney will allow you to establish a strong relationship while also developing your case.
Injury Case Travel
One of the unique qualities of a car accident lawsuit is that it's quite common to have defendants who live in completely different jurisdictions than one another. Since the parties in a car accident case are likely traveling, there's a good chance that the accident can occur far away from the parties' domiciles.
As a result, car accident cases often require personal jurisdiction to determine which court the case may be properly filed. This may require some parties to travel to various legal proceedings. If you're concerned about potential travel issues related to your car accident lawsuit, be sure to discuss this with your attorney.
Legal expenses and attorney fees
Our injury attorneys at Adam S. Kutner's law firm are deeply committed to ensuring you get the comprehensive legal representation you deserve. We put in endless hours of dedicated work to build strong claims for compensation, including medical bills, lost wages, property damage, and pain and suffering. By retaining such a caring and thorough legal team, you will have more time and energy to focus on your recovery rather than worrying about your pending lawsuit or paying a retainer fee upfront.
If your Auto Accident case goes to trial
It's important to understand that, despite what popular culture depicts, the vast majority of cases never make it to trial. However, having a good attorney represent you in the matter is crucial in case your case needs to go to trial. For the most part, trials can be expensive and time-consuming, making it more favorable for parties to settle outside the court. Yet there are still some situations where having a fact finder, such as a judge or jury, decide the fate of the case is the best scenario for the parties. It's important to speak with your attorney to discuss whether your case will likely make it to trial or not.
See how to prove someone is faking an injury.
Mediation and arbitration
While building your case, your car accident attorney will negotiate with the opposing counsel in hopes of settling before trial. If a settlement cannot be reached, then it is likely your attorney will suggest forms of alternative dispute resolution, such as mediation or arbitration.
These alternative dispute resolutions often allow the parties to settle before trial. Our car accident attorneys at Adam S. Kutner, Injury Attorneys are experienced in both mediation and arbitration and will serve as strong advocates should you pursue either course of resolution.
Sources:
Goguen, D. Personal Injury Case Timeline.
Personal Jurisdiction: In Which Court Can I Sue the Defendant?
Randolph, M. What Is Your Domicile?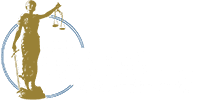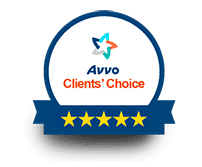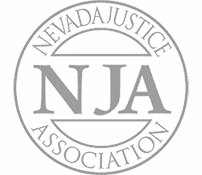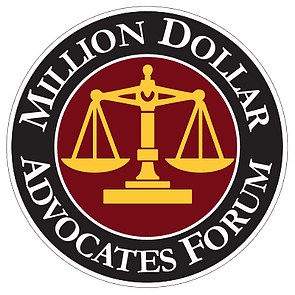 Adam S. Kutner is a top 100 trial lawyer with 32 years' experience and expertise that will benefit you
Call us at (702) 382-0000 anytime to schedule a free consultation. We will work to get you the maximum settlement as quickly as possible so you can move forward on your healing journey.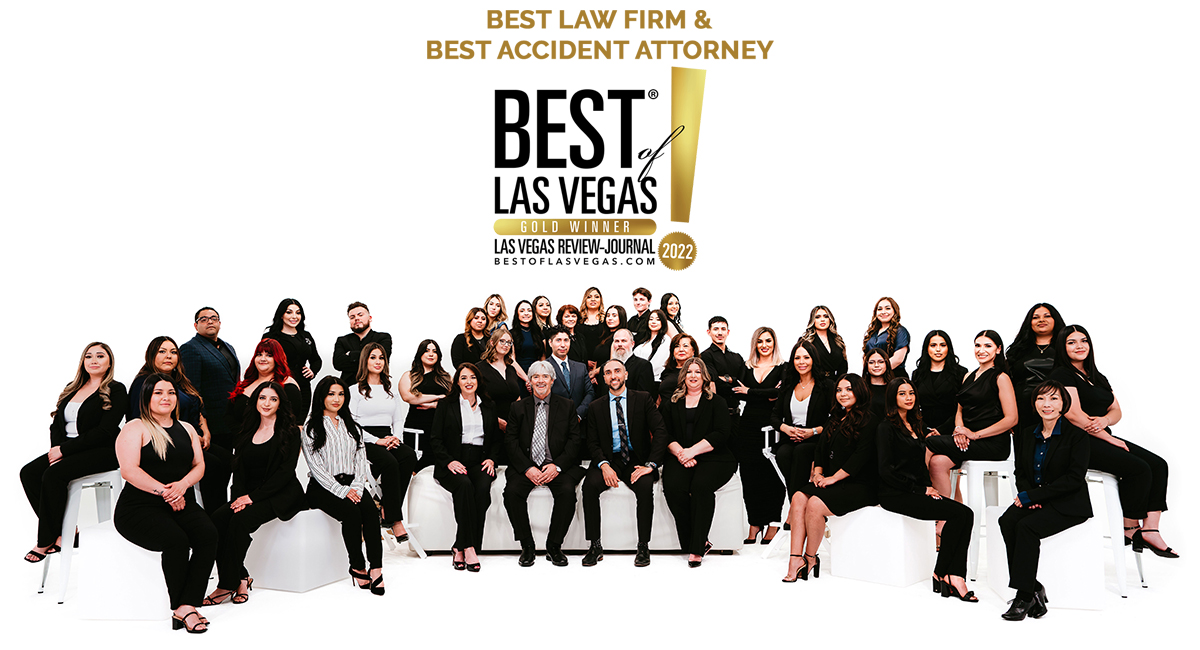 Personal Injury Practice Areas in Las Vegas
Adam S. Kutner reviews and testimonials
"We were in a car accident – we were coming off of the interstate and were waiting – yielding at the exit and a car sped through the exit and smacked us in the rear.
It was definitely scary especially because we had our baby in the car. My husband and I and our baby in the back seat. We definitely – immediately went back in and checked on her to make sure she was okay.
We definitely had back pains my daughter had headaches. She kept holding her head and crying. It was pretty bad.
I remember seeing a couple billboards and a friend of mine did say they had a pleasant experience with Adam Kutner, so we called them right up.
They definitely were thorough, and you could tell just by talking to the people in the office that they genuinely cared about their clients.
They contacted us saying you know, explain the process on how the settlement gets done and about a week after that happened we had our settlement which was great and in my opinion Adam S. Kutner is the best attorney in Las Vegas."
– Janae Reynolds. 5/5 Stars
Real Client Testimonial: Janae Reynolds
START YOUR FREE CONSULTATION
NO FEES UNLESS WE WIN!
Home visits are available
Call now for details