Types of Auto Accident Claims
According to the Centers for Disease Control and Prevention (CDC), car accidents are among the leading causes of unintentional injury deaths in the United States for people 44 or younger. In 2020, car accidents in the U.S. injured 2,282,015 people and caused over 38,000 deaths.

There are several types of auto accident claims, depending on the accident's cause or nature. If you need to file a car crash claim, it helps to know the types of car accident claim you can file and why the claim type matters. Let's look at reasons for auto accident claims and why you should talk to a car accident lawyer about your accident claim.
START YOUR FREE CONSULTATION
NO FEES UNLESS WE WIN!
Contact Adam S. Kutner Injury Attorneys for a free consultation to discuss your auto accident rights and options.
Distracted driving accidents
Distracted driving was a factor in 14% of auto accidents with injury victims in 2020. Common causes of distracted driving include things that take the driver's visual or mental focus off the road, such as talking to passengers or looking for something in their vehicle.
Distracted driving accidents also involve drivers taking their hands off the wheel for any reason, including reaching for a drink or changing radio stations. Things that affect a driver's ability to hear can also cause distracted driving accidents.
Hit and run accidents
According to a report from the AAA Foundation for Traffic Safety, from 2006 to 2015, the United States recorded between 614,200 and 737,100 hit-and-run crashes per year. In 2008, hit-and-run accidents accounted for 12% of all car crashes.
An accident that involves a motorist who leaves the scene is a hit-and-run. Drivers must stay at the scene and notify the police if someone was injured or killed or if the accident caused property damage. Drivers can be charged with a felony if they leave the scene of an accident that caused a fatality or injury.
Multi-car accidents
Multi-car accidents are accidents involving multiple vehicles. Multi-car accidents often occur in poor weather conditions. Motorists driving on highways may not be able to stop in time to avoid a collision after an accident. Proving you were in a multi-car accident could reduce your liability if you can demonstrate that you were stopped on a roadway because of other vehicles and someone rear-ended you. These accident reports can be complex because multiple causes may contribute to the accident.
Parking lot accidents
Although most people aren't driving fast in parking lots, this type of accident is still common. One of the causes of parking lot accidents involves backing up out of parking spaces. Although backing-up accidents can occur in other locations, backing-up causes approximately 25% of all traffic accidents.
Pedestrians include anyone not using a motor vehicle to move on or near a roadway. Per the definition used for car accidents, pedestrians include people in wheelchairs, those using scooters or skateboards, and those walking. In 2020, 17% of those who died in car accidents were pedestrians. Avoiding a vehicle could cause pedestrians to slip and fall if they lose their footing, and they could pursue a claim against the driver. When vehicles hit pedestrians, they can cause internal injuries, broken bones, traumatic brain injuries, or, if the accident is fatal, a wrongful death.
Rear-end collisions
Rear-end collisions occur when one vehicle strikes another vehicle from behind. Whiplash is a soft tissue injury that can cause short-term, long-term, or permanent damage. Common causes of whiplash include rear-end collisions.
Road rage accidents
Drivers can become aggressive when frustrated. When this occurs, they may cause a road rage accident. Road rage accidents include accidents caused by drivers cutting other drivers off, weaving in and out of traffic, driving along the shoulder of the road, or tailgating other vehicles.
Accidents that involve speeding
Municipalities and states impose speed limits to prevent car crashes. Several factors are considered when assigning speed limits, such as the following:
Traffic volume
Proximity to houses, schools, and businesses
Number of lanes on the roadway
Visibility
When drivers exceed the posted speeds, they have less time to respond to changes in driving conditions, which increases their chances of being in an accident. Speeding is a deliberate action, and it's against the law. Consequently, speeding drivers who cause accidents may also be considered reckless drivers. This means victims of these accidents may be able to seek punitive damages, in addition to economic and non-economic damages, from a car accident lawsuit.
Accidents on unsafe roads
Sometimes, road conditions cause accidents. Suppose you're driving down the road and hit a pothole that damages your tire. Getting a flat tire could cause an accident. Unsafe roads also include roadways affected by poor weather conditions. Flooded roadways are unsafe because drivers can hydroplane and lose control of their vehicles. Flood waters can also sweep vehicles off roadways, causing injuries or death. Drivers may also lose control of their vehicles or get stuck when driving on icy or snow-covered roads.
Reckless driver accidents
Reckless drivers are motorists who don't demonstrate concern for the safety of others. They take risks or deliberately choose to jeopardize their safety, their passengers, other motorists, and pedestrians. Reckless driving can involve speeding, distracted driving, and aggressive driving.
Driving under the influence (DUI) applies to driving while using substances that could impair your judgment. DUIs include the following:
Driving after consuming too much alcohol
Operating a motor vehicle after using illegal drugs
Driving after taking prescription or over-the-counter medication
DUIs involving alcohol consumption claimed more than 11,000 lives in 2020.
How can an injury attorney help with your auto accident claim?
It's natural to feel disoriented after a car accident. You may be uncertain about your rights, who was at fault, and the type of auto accident claim you should file. A personal injury lawyer can help you seek compensation for injuries and property damage.
If you file a claim related to a driver's reckless actions or negligence, you could qualify to seek punitive damages in addition to economic and non-economic damages. Victims who qualify to seek punitive damages may receive larger settlements.
At Adam S. Kutner, Injury Attorneys, our legal team will help you determine what type of claim you should file. We'll discuss your case and ensure you understand how hiring a car accident attorney can help you receive justice after your car accident. Our team will investigate the accident, gather evidence, build your legal case, and fight for fair compensation.
Contact Adam S. Kutner online or call us at 702.382.0000 to talk to an experienced auto accident attorney about your case.
Sources:
Distracted Driving 2020. (2022).
Fatality Facts 2020. (2022).
Fleet Safety: Backing Accidents. (2005).
Hit-and-Run Crashes: Prevalence, Contributing Factors and Countermeasures. (2018).
Injuries and Violence are Leading Causes of Death. (2022).
Kesslen, B. (2022). Horrific pileup kills at least 3, creates war zone on Pennsylvania highway.
Number of road traffic-related injuries and fatalities in the U.S. from 1990 to 2020. (2023).
What is a whiplash? (2023).
Legal Disclaimer
This webpage is not intended to be an advertisement or solicitation. The hiring of a lawyer is an important decision that should not be based solely upon advertisements. Material contained in our website is for general information only and does not constitute legal advice or solicitation of legal services.
Transmission of information from this site is not intended to create, and its receipt does not constitute, an attorney-client relationship between Adam S. Kutner and the user of this site. In the event that any information on this web site does not conform fully with regulations in any jurisdiction, this law firm will not accept representation based on that information.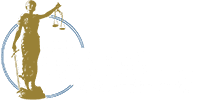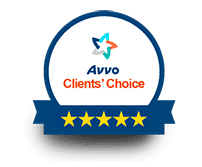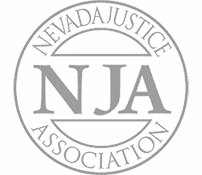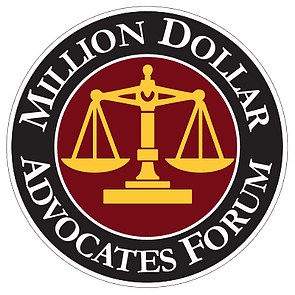 Adam Kutner is a Top 100 Trial Lawyer with Experience and Expertise that Will Benefit You
Call us today at (702) 382-0000 anytime to schedule a free consultation. We will work to get you the maximum settlement as quickly as possible.
Adam Kutner Reviews & Testimonials
"We were in a car accident – we were coming off of the interstate and were waiting – yielding at the exit and a car sped through the exit and smacked us in the rear.
It was definitely scary especially because we had our baby in the car. My husband and I and our baby in the back seat. We definitely – immediately went back in and checked on her to make sure she was okay.
We definitely had back pains my daughter had headaches. She kept holding her head and crying. It was pretty bad.
I remember seeing a couple billboards and a friend of mine did say they had a pleasant experience with Adam Kutner, so we called them right up.
They definitely were thorough, and you could tell just by talking to the people in the office that they genuinely cared about their clients.
They contacted us saying you know, explain the process on how the settlement gets done and about a week after that happened we had our settlement which was great and in my opinion Adam S. Kutner is the best attorney in Las Vegas."
– Janae Reynolds. 5/5 Stars
Real Client Testimonial: Janae Reynolds
START YOUR FREE CONSULTATION
NO FEES UNLESS WE WIN!
Home Visits Are Available
Call Now for Details