Why Is Physical Therapy Necessary After A Car Accident?
If you're the victim of an accident, you may wonder why physical therapy is necessary after a car crash. If you're considering physical therapy after a car accident, there are many reasons that you may want to move forward with the treatment.
Your doctor may recommend that you receive physical therapy. You may realize on your own that you can benefit from rehabilitative treatment. By working with a Las Vegas car accident lawyer, you can build a claim to request compensation for your physical therapy costs. Here's what you should know about physical therapy after a car accident.
START YOUR FREE CONSULTATION
NO FEES UNLESS WE WIN!
Physical Therapy After a Car Accident Can Help You Recover Faster
Attending physical therapy after a car accident can help you speed up your recovery time. It can strengthen your muscles and improve your range of motion. When you're hurt in a car accident, you want to return to your life as quickly as possible. Physical therapy can help your body regain strength so that you can reduce the amount of time it takes to see improvement and fully recover from your injuries.
Physical Therapy Can Help You Recover Better
In addition to helping you recover faster, physical therapy treatments can also help you see a better outcome from your medical care. Physical therapy can help you reduce or prevent the long-term effects of your injuries. You may believe that it's impossible to regain the ability to walk or recover full movement in your arms or wrists, but physical therapy can help you ensure that you recover to the fullest extent possible for your injuries.
You Can Prevent Further Damage With Physical Therapy
Going to physical therapy sessions can help prevent secondary injuries. In a weakened state, you might suffer from a fall or strain. Physical therapy can help you address this risk and prevent additional harm that may result from your injuries that follow a car accident.
Getting Treatment Helps Reduce Reliance on Painkillers
After a car accident, you may need medicine to manage your pain while you recover. If you're concerned about using painkillers or worried about using too many painkillers for too long, physical therapy can be a solution. Physical therapy can help you build your natural strength and reduce or eliminate the use of painkillers in the recovery process.
It Can Boost Your Mental Health
When you're the victim of a car accident in Las Vegas, your mental health can suffer as well as your physical health. Attending physical therapy can help you boost your mood. Feeling better emotionally as well as physically can help you speed up the recovery process.
Costs of Physical Therapy Can Be Included in Your Claim for Compensation
When you attend physical therapy after an accident, you can include the costs of your treatment in your compensation claim. The goal of a legal claim is to put you in the same financial position that you may have been in if the accident hadn't happened as well as compensate you for your suffering.
Physical therapy bills fall under the category of medical care. You may include the entire cost of physical therapy in your demand for payment after an accident.
Attending Therapy Sessions Can Establish a Pattern of Care
You may not be able to fully recover from your injuries before you resolve your legal claim. If you have long-lasting injuries, you may need to determine your long-term prognosis to place a value on the cost of future care. Attending therapy sessions helps you establish a pattern of care to include future costs in your compensation claim.
Physical Therapy Sessions Show That You're Not Overstating Your Injuries
A common defense in accident cases is that the victim is embellishing their injuries. Physical therapy sessions are one way to establish that you're telling the truth about your claim. If your doctor recommends physical therapy, and you don't follow up, you may have to defend yourself against allegations that your injuries aren't as serious as you claim.
It Shows You're Serious About Your Recovery
If you don't attend physical therapy, the other side may try to claim that you're not serious about addressing your injuries. They might argue that you're not doing your part to address your injuries and recover.
Attending physical therapy shows that you're following your doctor's orders and that you care about your recovery. Dutifully attending your therapy sessions and following your treatment provider recommendations can show the opposing party that you're taking your treatment and the case seriously.
What If I Need Physical Therapy Now?
After a car accident, you need the best possible medical care right away. You might find yourself in a situation where you need physical therapy before you receive payment for your car accident claim. The care you need might include physical therapy. You might wonder what you can do to get the physical therapy that you need if you're unable to pay the bills before you receive compensation.
Fortunately, there are ways that you can get the physical therapy that you need without having to wait for your case to resolve. A medical lien can allow you to get the care you need now in exchange for allowing your care providers to collect payment when you receive your settlement.
Our skilled legal team can help you negotiate a medical lien for your care. Contact us today if you're worried about how to pay for your physical therapy bills while you wait to receive payment for your Las Vegas car accident.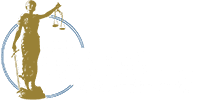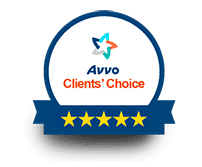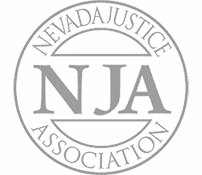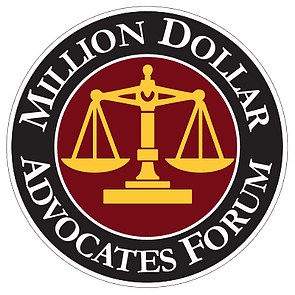 Adam Kutner is a Top 100 Trial Lawyer with Experience and Expertise that Will Benefit You
Call us today at (702) 382-0000 anytime to schedule a free consultation. We will work to get you the maximum settlement as quickly as possible.
Adam Kutner Reviews & Testimonials
"We were in a car accident – we were coming off of the interstate and were waiting – yielding at the exit and a car sped through the exit and smacked us in the rear.
It was definitely scary especially because we had our baby in the car. My husband and I and our baby in the back seat. We definitely – immediately went back in and checked on her to make sure she was okay.
We definitely had back pains my daughter had headaches. She kept holding her head and crying. It was pretty bad.
I remember seeing a couple billboards and a friend of mine did say they had a pleasant experience with Adam Kutner, so we called them right up.
They definitely were thorough, and you could tell just by talking to the people in the office that they genuinely cared about their clients.
They contacted us saying you know, explain the process on how the settlement gets done and about a week after that happened we had our settlement which was great and in my opinion Adam S. Kutner is the best attorney in Las Vegas."
– Janae Reynolds. 5/5 Stars
Real Client Testimonial: Janae Reynolds
START YOUR FREE CONSULTATION
NO FEES UNLESS WE WIN!
Home Visits Are Available
Call Now for Details