Why You May Not Want To Settle Outside Of Court
Most of the time, personal injury cases settle outside of court. There's a process for both parties to discover the approximate value of the case and reach a non-trial resolution. Usually, it's a good idea for a car accident victim or other personal injury victim to take a settlement without going to trial. However, there are times that you may not want to settle outside of court. Our expert personal injury attorneys explain why some cases should go to trial.
START YOUR FREE CONSULTATION
NO FEES UNLESS WE WIN!
Here are seven reasons that you may not want to settle your case outside of court:
1. The defendant may not offer to pay you what you deserve
Perhaps the most compelling reason to go to trial is that it's necessary to receive the compensation that you deserve. Even if the facts of the case are clear, you may never be able to convince the responsible party to agree to pay you fairly. The other side may simply not want to accept the reality of the matter. In addition, even if the other party knows they're responsible for your damages, they may be reluctant to pay a settlement. Also, there are types of compensation, like punitive damages, that are simply difficult to collect as part of a settlement.
When these circumstances are present, it may make practical sense to take your case to trial. Ultimately, the purpose of a case is for you to receive the compensation that you deserve. If the other side doesn't offer you a fair settlement, you don't have to just accept that as an answer. Instead, you can go to trial. Whatever the judgment ends up being, the responsible party is on the hook to pay it even if they don't like it.
Be sure to work with your attorney in order to understand the risks of going to trial in your particular case.
2. A trial is the only way a defendant is going to admit liability
Most settlements do not result in an admission of liability. Even if the other side agrees to write you a check, they're not going to admit that they did anything wrong. Usually, the only way to get a finding of legal liability against the defendant is by going to trial.
At trial, the jury makes a decision of who is right and who is wrong. They decide whether the defendant is liable for your injuries and damages. If this finding of liability is important to you, the way to have it is by going to trial. A finding of liability by itself doesn't result in additional compensation as compared to a settlement, but it can be a personal victory that holds the defendant accountable for their actions.
Related: Determining Fault in a Rear-End Collision
3. It gives you your day in court
Going to trial gives you the opportunity to tell your story. It is the culmination of months or even years of preparation. When you're involved in a legal matter, it can be an emotional time. Taking the case to trial may be an important part of telling your story and feeling like you have closure. If being able to have your day in court is important to you, not settling the case is the way to have the opportunity to tell your story to a jury and the world.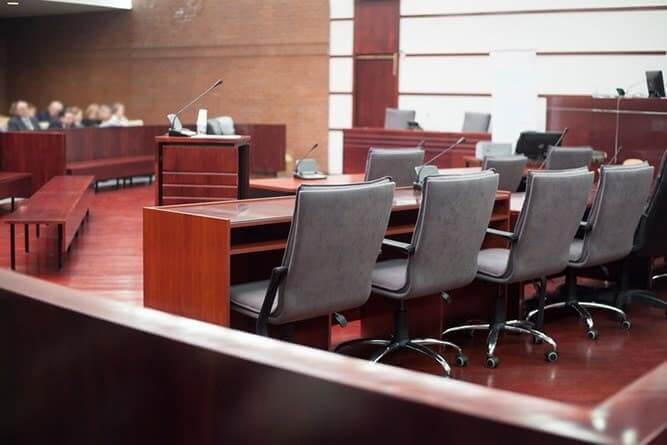 4. You can accept the risk
There may be unsettled legal issues in your case. It may be that the outcome of the case all depends on how a jury decides one or two critical facts. The other side may not be willing to settle the case for a fair price if there are disputable facts. If you can tolerate the risk of what the outcome is going to be, it may be right to take the case to trial.
5. A trial is the opportunity to expose the defendant's actions
A legal case is based on the idea that one party has committed a legal wrong against another person or entity. In the case of a personal injury, the allegation is that a person or party injured another party through negligent actions. Usually, when you accept a settlement, there is little fanfare. If your goal is to expose the defendant's actions, a trial gives you an open forum. A jury of your peers listens to the evidence. Others may observe the proceedings.
What happens at trial is visible to the public. There is a public record of the proceedings. The defendant is sworn to tell the truth if they are called to the stand. Going to trial is one way for a defendant to be publicly accountable for their actions.
6. You don't have to wonder what might have been
Once your case is settled, there's no way to reopen it. Bringing a lawsuit is the one opportunity to decide the case. If you settle your case, you might wonder what the outcome would have been if you had taken the case to trial. Of course, by going to trial, you don't have to wonder. When you go to trial, you get the ultimate answer to how the jury would decide the case.
7. It's your right
Having a jury trial is your right. In the United States, you have the right to settle many kinds of legal disputes by a jury of your peers. It's up to you to exercise that right.
This right is a very important part of civil jurisprudence in the United States. If you have the right to go to a jury trial in your case, and the circumstances are right to go to trial, you may proudly exercise that right. Your civil attorney can help you present your case in the best possible way.
Related: Benefits to Settling Your Case Out of Court
Go to Trial… or Settle?
Ultimately, whether it's better to go to trial or settle depends on the circumstances of the case. Most cases are best to settle. However, there are some good reasons that you may want to take your case to trial like if it's necessary to receive a fair judgment, to expose the actions of the defendant or to have your day in court. An experienced attorney can help you weigh the pros and cons to make the best choice.
Legal Disclaimer
This webpage is not intended to be an advertisement or solicitation. The hiring of a lawyer is an important decision that should not be based solely upon advertisements. Material contained in our website is for general information only and does not constitute legal advice or solicitation of legal services.
Transmission of information from this site is not intended to create, and its receipt does not constitute, an attorney-client relationship between Adam S. Kutner and the user of this site. In the event that any information on this web site does not conform fully with regulations in any jurisdiction, this law firm will not accept representation based on that information.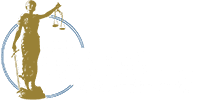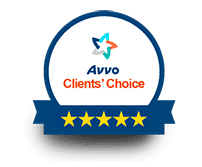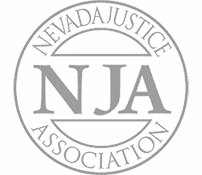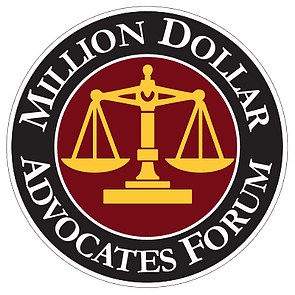 Adam Kutner is a Top 100 Trial Lawyer with Experience and Expertise that Will Benefit You
Call us today at (702) 382-0000 anytime to schedule a free consultation. We will work to get you the maximum settlement as quickly as possible.
Adam Kutner Reviews & Testimonials
"I needed an attorney because I couldn't deal with the accident on my own, so I needed someone else's opinion about my accident.
Well I heard about Adam Kutner through an associate of mine and I chose to seek him because I heard of him before also, so I thought he would be the best option for me.
I was very happy with my settlement and it came quicker than I thought, in just a couple months I received a check in the mail.
When I recommend Adam Kutner I would tell them that the settlement comes very quickly, and he is very helpful with transportation and whatever else you may need."
– Deborah Banks. 5/5 Stars
Real Client Testimonial: Deborah Banks
START YOUR FREE CONSULTATION
NO FEES UNLESS WE WIN!
Home Visits Are Available
Call Now for Details