Your First Meeting with Your Injury Attorney
START YOUR FREE CONSULTATION
NO FEES UNLESS WE WIN!
If you have been involved in personal injury and you think that someone is at fault, it's wise to consult an attorney. You want to be compensated for medical bills, lost wages, and any pain and suffering you have to endure because of someone else's negligence. But if you've never met with a personal injury attorney before, you may not know what to expect. What will the consultation be like? What should you say? What will the attorney need? What questions will you be asked? What questions should you ask?
Knowing the answers to these questions ahead of time will put you at ease and make you feel more comfortable and confident when you have that first meeting. It's best to go in well-informed and with everything you'll need.
How Does a Consultation Work?
The attorney will ask you to relate the nature of your injury and how it happened. His/her job at this point is to just listen. After you have finished, the attorney will most likely have some questions for you; there may be facts or details that you didn't mention because they seem unimportant, but an experienced lawyer knows that small details often play a large role in the outcome of a case. The attorney may ask you details about your injuries, medical treatment, witnesses to the accident, and so forth. Some of these questions may be quite personal and make you feel a bit uncomfortable – especially those concerning injuries and medical treatment – but the better informed your attorney is, the greater the chance that you'll receive the compensation you are seeking. Give your lawyer all the tools that are needed to win the case.
After discussing the details of your injury, the attorney will likely recommend a course of action; you'll be informed of any further steps you need to take, and the attorney will tell you how he/she will proceed. Of course, business matters such as a representation agreement and legal fees will be discussed as well.
Personal Injury Practice Areas in Las Vegas
How Long Does a Consultation Last?
That all depends. The first consultation is basically a fact-finding mission, and the nature of the injury and the circumstances that caused it will determine how long the first discussion will be. For example, car accident cases or slip-and-fall accidents are fairly straightforward, and it shouldn't take too long to gather the facts. Injuries resulting from medical malpractice or defective products are more complicated, and the consultation may take longer in such circumstances.
What Should I Bring?
You should have all of the documents related to your injury, including accident reports, medical records, bills, insurance information, etc. Here is a list of both information and documents you should have:
• Hospital information, including name, address, and dates you were there
• Names and business addresses of any doctors that examined or treated you
• Names of all the people who were involved in the accident
• Names and contact information of witnesses to the accident along with their written statements
• Dates you were out of work because of the accident
• Name and contact information of each insurance agent/adjuster you spoke with
• List of people with whom you discussed the accident or your injuries
• Accident/police report
• Auto insurance information, including coverage and policy limits (if you were injured in a car accident)
• Homeowner's or renter's insurance information
• Medical or disability insurance information
• Any correspondence you have received from insurance companies related to the accident
• Details regarding medical treatment and any medical bills related to the accident
• Receipts for anything you had to buy or repair because of the accident
What to Expect
Your attorney may ask you:
• to sign a form authorizing the release of your medical information to him/her
• if you have spoken with any insurance adjusters, what they asked, and what you told them
• about the current status of your injuries and medical treatment
• if anyone else has interviewed you about the accident and your injuries
• to sign a retainer contract or agreement for representation if he/she decides to take the case
• to not discuss the case with anyone else
The attorney may not immediately agree to take your case. He/she may want to think it over after all the facts have been discussed. Or the attorney may refer you to another lawyer. There can be a number of reasons for this, such as the attorney's current caseload, personal obligations, or he/she may feel that, because of certain details of the case, another attorney can do a better job. In some instances, the attorney simply declines because he/she feel that there is no case. While the professional opinion is helpful, it never hurts to get a second opinion.
What You Should Ask
When you sit down for a consultation with an attorney, you are on a fact-finding mission as well. Don't be afraid to ask questions. Here are some questions you may want to ask:
• How many personal injury cases have you handled, and how many of those have you won?
• How many cases have you handled with injuries or circumstances similar to mine?
• How long have you been in practice?
• Do you foresee any problems or difficulties with my case?
• Will you handle my case personally, or will it be handled by someone else in the firm? If it will be handled by others, may I meet them?
• How can I get in touch with you if I need to speak with you right away?
• How long will the entire process take?
• How much will you charge? Is it a fixed rate, hourly rate, percentage of the settlement, or something else?
• Is there a time limit involved in filing a lawsuit or settling the case?
Earlier Is Better
Before you proceed too far on your own, speak with a personal injury lawyer. Many attorneys provide a first consultation for free. Personal injury cases can be complex, and an experienced attorney's knowledge of the law will guide you as to what you should and shouldn't do. One small, inadvertent mistake could jeopardize your case, so the sooner you get professional legal help, the better.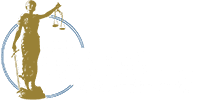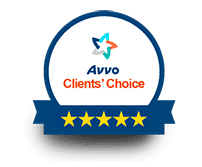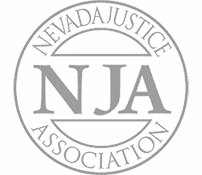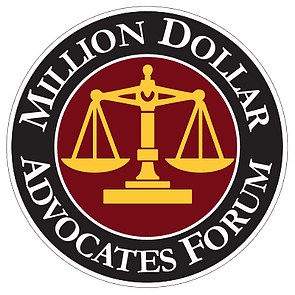 Adam S. Kutner is a top 100 trial lawyer with 32 years' experience and expertise that will benefit you
Call us at (702) 382-0000 anytime to schedule a free consultation. We will work to get you the maximum settlement as quickly as possible so you can move forward on your healing journey.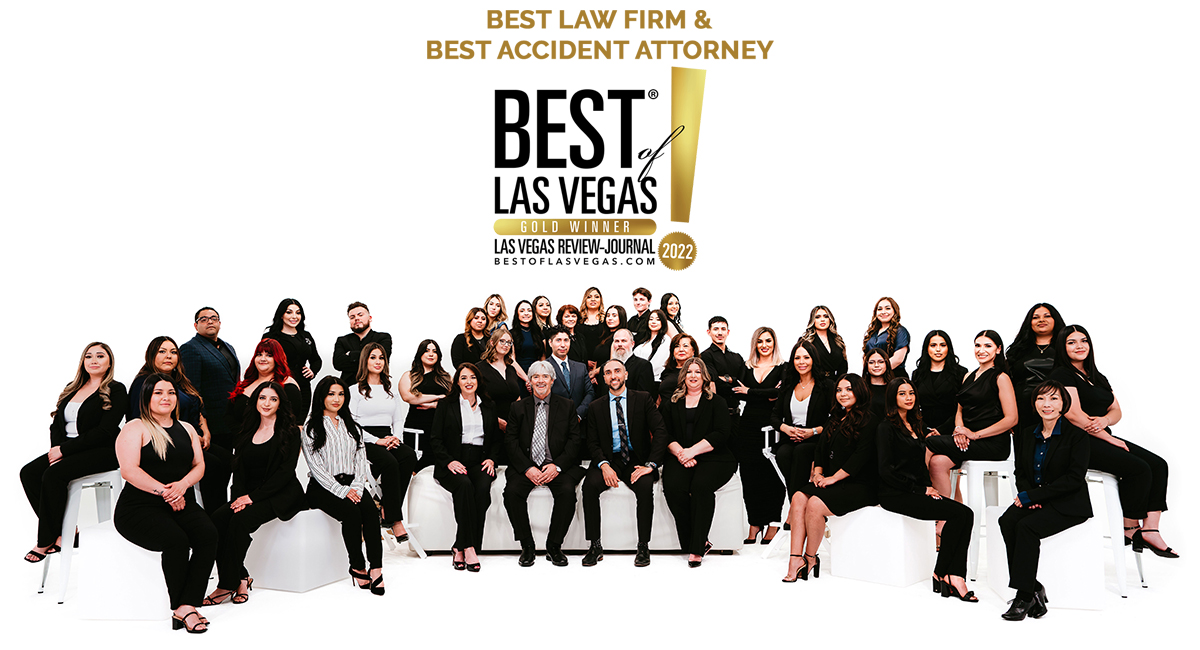 Adam S. Kutner reviews and testimonials
"I needed an attorney because I couldn't deal with the accident on my own, so I needed someone else's opinion about my accident.
Well I heard about Adam Kutner through an associate of mine and I chose to seek him because I heard of him before also, so I thought he would be the best option for me.
I was very happy with my settlement and it came quicker than I thought, in just a couple months I received a check in the mail.
When I recommend Adam Kutner I would tell them that the settlement comes very quickly, and he is very helpful with transportation and whatever else you may need."
– Deborah Banks. 5/5 Stars
Real Client Testimonial: Deborah Banks
START YOUR FREE CONSULTATION
NO FEES UNLESS WE WIN!
Home visits are available
Call now for details