What You Need to Know About Strict Liability
START YOUR FREE CONSULTATION
NO FEES UNLESS WE WIN!
Strict liability means that someone is at fault even if they don't intend to cause harm. This concept in personal injury lawsuits makes someone liable for a victim's damages even if they didn't do anything wrong. The legal theory of strict liability law allows a victim to collect damages without having to show that the other side acted negligently or intentionally to cause harm.
Strict liability is just like it sounds — strict.
The strict liability definition is that the jury doesn't take into account whether the defendant could have or should have done anything differently to avoid the accident. They don't think about whether the defendant caused the accident on purpose. When a personal injury case falls under strict liability, the only things that matter are that the victim got hurt because of something the defendant did.
To win a strict liability case, first, you must be injured.
Second, you must prove that the defendant's product or actions caused the injury.
As long as their conduct resulted in your injuries and the case falls under strict liability rules, you can make a claim for your damages without having to demonstrate fault. Strict liability examples could include products liability cases or medical malpractice caused by defective products. If you're hurt because of a defective product, the manufacturer is strictly liable for your damages. You don't have to show that they should have been more careful or that they did anything wrong. Strict liability for a defective product arises when there's an error in the manufacturing process.
For strict liability to apply, the victim must use the product in a foreseeable way. The product defect must cause the victim's injuries. You don't have to be able to prove how the defect occurred. All you have to show is that a defect caused your injuries.
Personal Injury Practice Areas in Las Vegas
Read More: What is Product Liability in Nevada?
There are three types of strict liability cases in Nevada:
Defective Products – When a party manufactures and sells a defective product, they're strictly liable for any injuries that result from the use of the product. All the victim needs to show in a defective product case is that the defect existed when the product left the manufacturer's possession. The plaintiff must have used the product in a typical manner. Under personal injury law, the manufacturer is held strictly liable.
Wild Animals – When a party owns, transports or otherwise keeps a wild and potentially dangerous animal as a pet, that person can be held liable for that animal's actions. They're strictly liable for any injuries that result from that animal breaking loose from the pet owner's home, while performing tricks for a show, or while being transported.
Abnormally Dangerous Activities – Strict liability also applies when a party undertakes inherently dangerous activities and there is an assumption of risk associated with that activity. The first Nevada case that applied strict liability to an ultra-hazardous activity was the 1993 case Valentine v. Pioneer Chlor Alkali Co.
In that case, the defendant transported chemicals. Some of the chemicals leaked, and the plaintiffs claimed the leak injured their son. The court said that to determine whether an activity is abnormally dangerous, the jury should look at the likelihood of harm, the risk of harm, whether taking precautions can eliminate the risks, and whether the activity is valuable to the community.
Most car accident cases or other motor vehicle accidents require the victim to show that the defendant acted negligently. Other cases might require the victim to show that the defendant acted recklessly or knowingly. Those types of cases aren't strict liability cases.
A case is not strict liability when the plaintiff must prove that the defendant acted wrongfully. Your personal injury lawyer will be able to tell you whether your situation qualifies as a strict liability case or not. for most personal injury cases, you will have to prove negligence in order to win and receive the compensation you deserve.
Read More: Comparing Intentional Torts and Negligence in Personal Injury
Personal injury damages are often call "compensatory damages" since they are intended to compensate the injured plaintiff for what was lost due to the accident or injury. Attorneys help to make their client's "whole" again in cases where a defendant is found strictly liable. If you're hurt in a case that falls under strict liability rules, you can collect for a wide variety of damages.
Property damage and repair costs
Loss of enjoyment
Loss of consortium (relationship with their spouse)
Also, punitive damages are often an option in defective product cases.
The exact damages available in your case depend on your losses and the complete circumstances of the case. Consult with an experienced personal injury attorney to make sure you're claiming the right damages for your particular case.
Nevada's rules for strict liability continue to evolve and change. In 2017, the defendant in the Ford Motor Co. v. Trejo case asked the court to adopt a risk-utility test for defective product cases. Under the theory, a manufacturer avoids strict liability if its product can't be designed in a better way considering the risk of harm, the utility of the product, and possible alternative designs.
The Nevada Supreme Court declined to adopt the risk-utility test. The standard for strict liability cases in Nevada remains the consumer expectations test. A manufacturer faces strict liability when their product doesn't work as expected. This could be a result of incomplete instructions to use the product correctly, failure to warn the consumer of dangers or poor manufacturing of the product.
Allison v. Merck and Co., Inc. is a landmark case where Jo Ann Allison sued pharmaceutical giant, Merck, for the life-long injuries her son endured. Allison's assertion was that Merck's flawed testing of a measles, mumps and rubella vaccine (the MMR II) vaccination her son Thomas was given resulted in blindness, deafness, and mental retardation. What the courts ultimately decided was that there was a failure to warn on the part of Merck.
Strict liability rules exist because the courts think that it's only fair for someone to foot the bill when they make a defective product or engage in very dangerous activities. They believe that the manufacturer has more to do with the product than the victim. If someone has to cover the expenses for the victim's losses, it's fairer to make the manufacturer pay than it is for the victim to suffer without compensation.
Also, the plaintiff may not be in a good position to prove what the defendant did wrong to cause the accident. The defendant is usually in control of the evidence, and they may not want to share it. Because it's fair for the manufacturer to cover the victim's losses and because of the difficulties that arise when the evidence is in the defendant's control, the courts say that strict liability rules promote justice.
If your case is a strict liability case, you don't have to spend your time proving fault. With strict liability tort, you don't need to examine how the accident occurred, and you don't need to spend your time showing the jury where the defendant went wrong. Instead, all you need to show is that you're hurt because of the defendant's actions.
When strict liability applies, the victim can focus all of their efforts on proving their damages in their personal injury claim. They must all show the connection between the defendant's product or dangerous activity and their injuries. From the victim's perspective, when strict liability applies to the case, there's one less thing to worry about. However, it's still important to carefully prepare for all of the remaining elements to prove the case to the satisfaction of the jury.
A qualified personal injury attorney can examine your case to see what standard applies. In the circumstance when strict liability applies, a personal injury law firm can help build the necessary evidence that will present your case in the best light. It's always best to consult with a trained legal professional rather than going it alone.
If another standard applies, your attorney can offer expert insight to help you understand what you need to prove your case in light of the specific circumstances. At each stage of your case, an experienced lawyer will explain how the law applies, and work with you to maximize your potential recovery.
When the standard of negligence applies to your case, our legal team specializes in accident cases and proving the other party did not uphold their duty of care. This is how we will help to maximize your compensation for your injuries and other damages.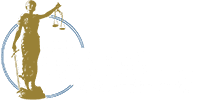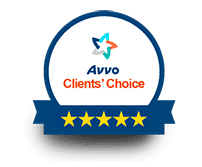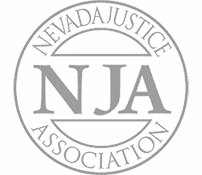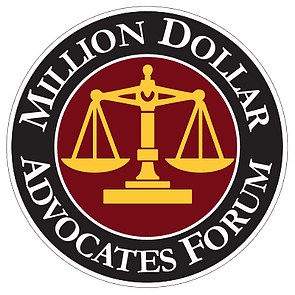 Adam S. Kutner is a top 100 trial lawyer with 32 years' experience and expertise that will benefit you
Call us at (702) 382-0000 anytime to schedule a free consultation. We will work to get you the maximum settlement as quickly as possible so you can move forward on your healing journey.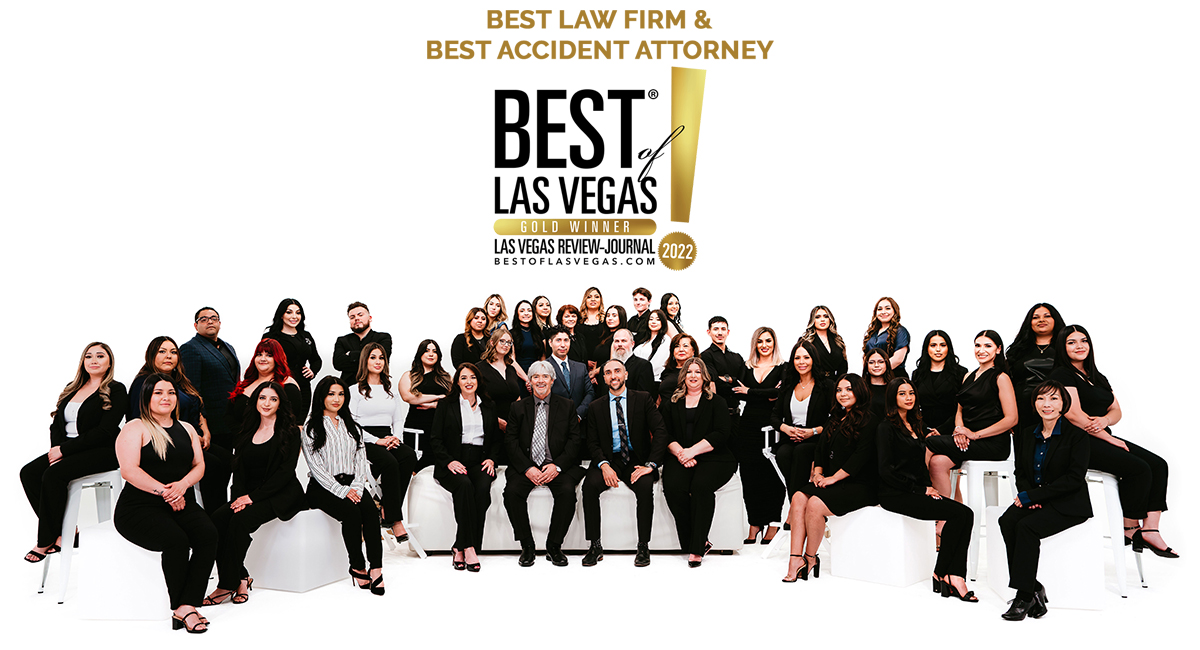 Adam S. Kutner reviews and testimonials
"I needed an attorney because I couldn't deal with the accident on my own, so I needed someone else's opinion about my accident.
Well I heard about Adam Kutner through an associate of mine and I chose to seek him because I heard of him before also, so I thought he would be the best option for me.
I was very happy with my settlement and it came quicker than I thought, in just a couple months I received a check in the mail.
When I recommend Adam Kutner I would tell them that the settlement comes very quickly, and he is very helpful with transportation and whatever else you may need."
– Deborah Banks. 5/5 Stars
Real Client Testimonial: Deborah Banks
START YOUR FREE CONSULTATION
NO FEES UNLESS WE WIN!
Home visits are available
Call now for details