Personal Injury Vs Bodily Injury: What's the Difference?
START YOUR FREE CONSULTATION
NO FEES UNLESS WE WIN!
You often hear the terms "personal injury" and "bodily injury" when a person is hurt or was involved in an accident. While some people use these terms interchangeably, they actually have different meanings. So, what is personal injury, and what is bodily injury?
Here's what you need to know about the legal definitions and implications of both.
What Is Bodily Injury vs Personal Injury?
"Bodily injury" is often used in criminal court cases when referencing a crime victim's injuries. For example, a person who was the victim of assault or other violent crime may have suffered bodily injuries as a result of the attack.
Also, in an insurance context, bodily injury is a form of insurance policy that compensates victims of an accident through the at-fault party's coverage. However, it is also a broad term used to describe physical injuries to a person.
In contrast, "personal injury" is most commonly used in civil cases. The term includes all the costs a victim sustains after an accident or wrongful death, including physical damage. The big difference is the type of damages you can recover in a personal injury claim, including non-economic damages.
Personal Injury Practice Areas in Las Vegas
What Is Considered Bodily Injury?
Bodily injury refers to physical damage to a person's body, including:
Cuts, scrapes, lacerations
Bruises
Burns
Broken bones
Internal bleeding
Bodily injury is a more limited term than personal injury and may imply physical injuries sustained by another person or in an accident.
What Are the Legal Aspects of Bodily Injury?
A bodily injury claim typically comes up in reference to motor vehicle insurance or premises liability insurance claims. For example, it could mean victims can claim medical coverage from a property owner after suffering injuries due to dangerous conditions on the property.
Also, bodily injury liability insurance compensates for the injuries of other drivers, passengers, or pedestrians in cases where the insured is to blame for a car accident. This compensation will be provided for the particular injury involved in the insurance claim. It is different from property damage liability coverage.
What Is Considered Personal Injury?
Personal injury is an element of civil law. By filing a legal claim, victims of accidents can legally claim compensation for:
Medical bills for physical injuries
Rehabilitation costs
Property damage
Lost wages
Pain and suffering
What Is a Personal Injury Claim?
Some common types of personal injury claims include:
Car accident claims
Truck accident claims
Motorcycle accident claims
Pedestrian accident claims
Slip and fall claims
Defective product claims
Medical malpractice claims
A personal injury claim compensates victims of accidents or social wrongs, like defamation of character. In these types of cases, the plaintiff is the person who is injured, while the defendant is the party who the claim is brought against.
What Are the Legal Aspects of Personal Injury?
1. Statute of Limitations
Nevada law required victims to file their claim within two years from the time of an accident in most cases. If you fail to make a claim within this statutory limitation window, you may lose the right to claim compensation.
2. Liability
The other legal issue arising from personal injury cases in Nevada is the question of liability. There are cases in which a jury may conclude that the plaintiff was partially or wholly at fault for their injuries or the accident. Nevada uses a special rule known as modified comparative negligence.
According to this legal concept, the compensation an injured person is entitled to receive is reduced by their share of liability for an accident. Another crucial aspect of this rule is that if the injured party is more than 50 percent liable for the accident, they can no longer recover damages in the suit.
3. Burden of Proof
The burden of proof in a civil case is relatively low compared to criminal cases because they focus on compensating the victim for their losses. To receive compensation, the victim has to show that the other party's negligence caused the accident. In other words, the responsible party did not act as a reasonable person would have in the same situation.
Why Work With a Personal Injury Lawyer?
No matter what type of injury you suffer after an accident in Las Vegas, Nevada, it's essential to work with a qualified injury attorney to help you navigate the complex process of recovering damages. The insurance company you're up against is well versed in different tactics to ensure they pay the lowest amount possible. A lawyer can fight and advocate for you to ensure you get the maximum amount for your losses.
Consider hiring a lawyer who can use their expertise to get you the compensation you deserve. Schedule your free consultation with one of our experienced Las Vegas attorneys today to get started.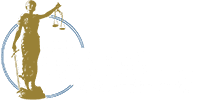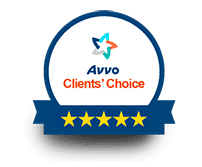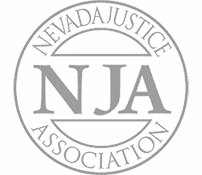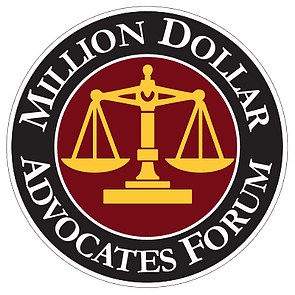 Adam S. Kutner is a top 100 trial lawyer with 32 years' experience and expertise that will benefit you
Call us at (702) 382-0000 anytime to schedule a free consultation. We will work to get you the maximum settlement as quickly as possible so you can move forward on your healing journey.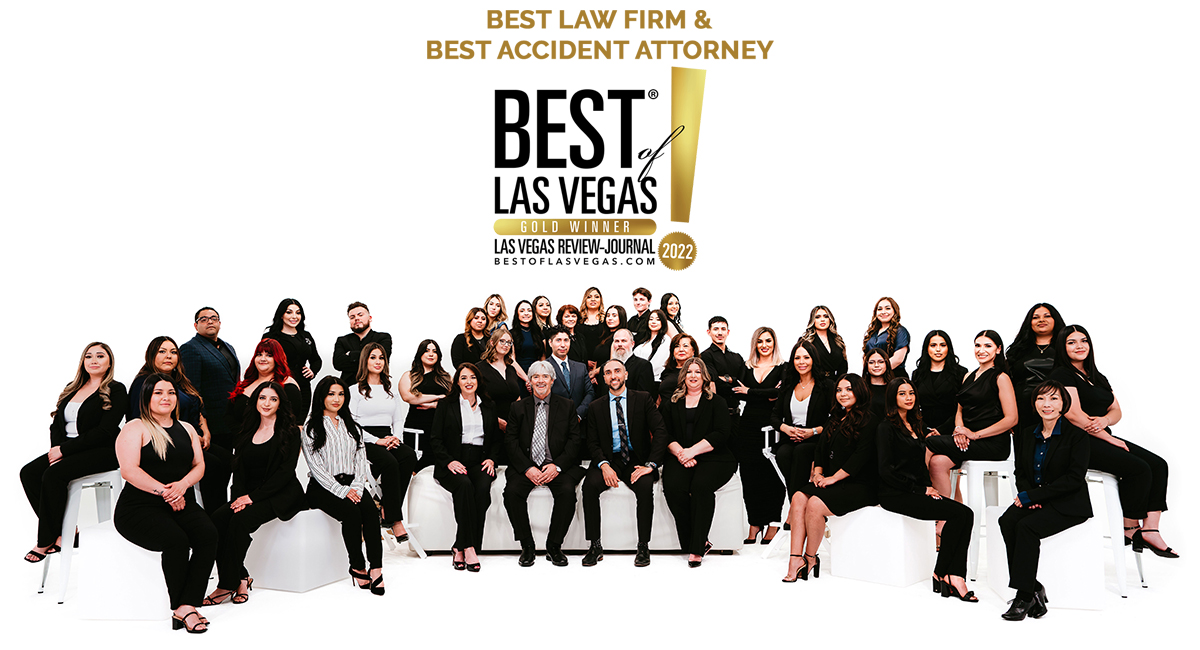 Adam S. Kutner reviews and testimonials
"I needed an attorney because I couldn't deal with the accident on my own, so I needed someone else's opinion about my accident.
Well I heard about Adam Kutner through an associate of mine and I chose to seek him because I heard of him before also, so I thought he would be the best option for me.
I was very happy with my settlement and it came quicker than I thought, in just a couple months I received a check in the mail.
When I recommend Adam Kutner I would tell them that the settlement comes very quickly, and he is very helpful with transportation and whatever else you may need."
– Deborah Banks. 5/5 Stars
Real Client Testimonial: Deborah Banks
START YOUR FREE CONSULTATION
NO FEES UNLESS WE WIN!
Home visits are available
Call now for details