Assault and Battery Cases at Work
Workplace violence is a danger in any job. The victim of an assault in the workplace can be left with physical limitations, pain and suffering, lost income and more. There may be multiple places for a victim to turn when they are the victim of workplace violence. Here's what you need to know about assault and battery in the workplace from our Las Vegas personal injury attorneys.
START YOUR FREE CONSULTATION
NO FEES UNLESS WE WIN!
Your Rights for Assault and Battery Cases at Work
Your rights for assault and battery cases at work may include some or all of the following:
Filing for workers' compensation
Bringing a lawsuit against the employer
Suing those responsible for the assault personally
Filing a police report for criminal charges
Making a report to human resources – The business must take steps to provide a reasonably safe work environment. The offender may face disciplinary action.
Exactly what rights you have for assault and battery cases at work depend on several factors. The severity of your injuries, the status of the offender as a customer or employer, the specific actions and intent of those responsible and whether they act at the employer's direction can all play a role in what rights you have.
Also, workers' compensation laws vary from state to state. In many cases, workers' compensation covers assault and battery at work. However, there may be exceptions.
What Is Considered Assault in the Workplace?
An assault in the workplace is any kind of offensive physical touching or threat of physical touching that occurs because of or in the scope of employment. Assault in the workplace occurs whenever someone is the victim of unwanted and inappropriate physical touching.
A customer, a fellow employee or a third-party contractor can commit assault in the workplace. It may cause severe physical injuries or even no physical injuries. Any offensive, non-consensual touching is considered assault in the workplace.
Rights if Assaulted by a Customer at Work
If a customer assaults you at work, you usually have the right to collect workers' compensation. When the job's nature raises the risk for assault, and when the job is part of the customer's motivation to commit the assault, the victim can typically get workers' compensation. Nevada workers compensation law NRS 616C.150 [1] covers injuries in the course and scope of employment. There must be a causal connection between the work and the injury. In other words, the risk of injury must be increased as compared to the general population.
For example, say someone works as a bank teller. A person comes in and robs the bank and assaults the teller in the process. In that case, the assault is covered by workers' compensation because the attacker is motivated to commit the assault because it is a bank.
On the other hand, someone again works as a bank teller. Their significant other comes to their place of work one day. There, the bank teller is assaulted by that person. In that case, the assault is not covered by workers' compensation. That's because the attack is not motivated by the nature of the work.
Rights if Assaulted by an Employee at Work
When someone is assaulted by an employee at work, workers' compensation may still apply. The exact answer to whether workers' compensation applies to employee assault depends on the state. However, it typically applies for the victim in Nevada as long as they are not an aggressor.
OSHA laws [2] require an employer to provide a safe environment free from hazards likely to cause serious injury or death. Nevada law NRS 616C.150 generally provides workers' compensation coverage for damages caused by other employees. However, workers' compensation may not be the only remedy for a victim of an assault. If the employer sanctions the assault or fails to take action when the assault is foreseeable, they may have tort liability as well.
When Is an Employer Liable for an Employee Assault?
An employer is liable for an employee assault if the employer deliberately and specifically hurts the victim. An employer may also be liable if the assault is reasonably foreseeable based on ordinary prudence and negligence. If the employer could have anticipated the harm, they may have tort liability to the victim.
Nevada law for employer liability for assault Nevada law 41.745 [3] creates guidelines for when an employer is liable for the intentional conduct of the employee. An assault is an example of intentional conduct. For the employer to avoid liability, the actions of the employee must be truly independent. The worker may not be acting in the course of a task assigned to the employee.
In addition, it may not be reasonably foreseeable in the circumstances of the employment for the assault to occur. An assault is reasonably foreseeable if a person of reasonable, ordinary prudence and intelligence could have anticipated the harm.
An example of employer liability for assault is the Nevada Supreme Court case Fanders v. Riverside Resort Casino, Inc. [4]. An employee quit her job. The casino instructed security guards to take her photo and remove her from the premises. When she didn't comply with having her picture taken, they grabbed her and pulled her by her hair. They handcuffed her and held her in a cell for a period of time. The court said that the employer may be liable in tort law for assault because they directed the security guards to take the actions that harmed the victim.
Can You Get Workers' Compensation for Assault if You Are the Aggressor?
No, you cannot get workers' compensation for assault if you are the aggressor. A person who commits an assault cannot receive payment under the workers' compensation system. Their injuries are seen as their own fault.
Know Your Rights for Workplace Violence
If you're the victim of an assault in the workplace, you have rights. Workers' compensation may apply. But remember, it may not be your only remedy. The employer and the person responsible for the assault may be personally liable in a court of law, too. Consult with a personal injury attorney who can help you assert your rights.
Sources:
[1] NRS 616C.150
[2] United States Department of Labor. Occupational Safety and Health Administration Laws and Regulations. Retrieved October 19, 2020, from https://www.osha.gov/laws-regs
[3] NRS 41.745
[4] Longhurst, B. (2010, December 10). Summary of Fanders v. Riverside Resort & Casino, 126 Nev. Adv. Op. No. 50. Retrieved October 19, 2020, from https://scholars.law.unlv.edu/cgi/viewcontent.cgi?article=1288&context=nvscs
Legal Disclaimer
This webpage is not intended to be an advertisement or solicitation. The hiring of a lawyer is an important decision that should not be based solely upon advertisements. Material contained in our website is for general information only and does not constitute legal advice or solicitation of legal services.
Transmission of information from this site is not intended to create, and its receipt does not constitute, an attorney-client relationship between Adam S. Kutner and the user of this site. In the event that any information on this web site does not conform fully with regulations in any jurisdiction, this law firm will not accept representation based on that information.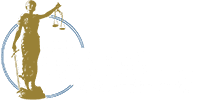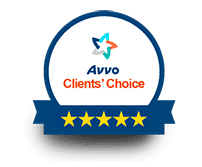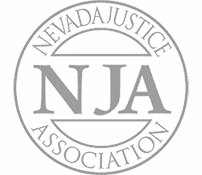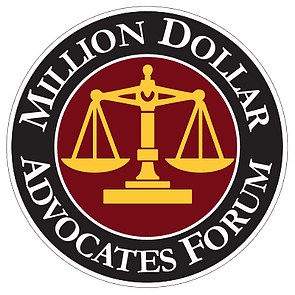 Adam Kutner is a Top 100 Trial Lawyer with Experience and Expertise that Will Benefit You
Call us today at (702) 382-0000 anytime to schedule a free consultation. We will work to get you the maximum settlement as quickly as possible.
Adam Kutner Reviews & Testimonials
"I needed an attorney because I couldn't deal with the accident on my own, so I needed someone else's opinion about my accident.
Well I heard about Adam Kutner through an associate of mine and I chose to seek him because I heard of him before also, so I thought he would be the best option for me.
I was very happy with my settlement and it came quicker than I thought, in just a couple months I received a check in the mail.
When I recommend Adam Kutner I would tell them that the settlement comes very quickly, and he is very helpful with transportation and whatever else you may need."
– Deborah Banks. 5/5 Stars
Real Client Testimonial: Deborah Banks
START YOUR FREE CONSULTATION
NO FEES UNLESS WE WIN!
Home Visits Are Available
Call Now for Details