Can You Sue For Carpal Tunnel & Other Sedentary Work Injuries?
You have a desk job that involves a lot of typing, writing, and filing. You've been at the job for about two years. One day, you notice a slight numbing in your hand. You brush it off, and you assume you're going to feel better soon.
However, you notice the numbing again a few days later. Then, it starts to get worse. The pain, tingling, and numbing become unbearable.
Finally, you decide to see a doctor. They ask you questions and perform some tests, eventually diagnosing you with carpal tunnel syndrome.
If you find yourself in a similar situation, you may be wondering what you can do. You may wonder if carpal tunnel is considered a workplace injury. Is carpal tunnel Workman's Comp eligible? Can you sue for these injuries? Our Las Vegas attorneys explain.
START YOUR FREE CONSULTATION
NO FEES UNLESS WE WIN!
Suing for Carpal Tunnel and Other Sedentary Work Injuries
Employers must have workers' compensation insurance for their employees. Traditional employees receiving a W-2 tax form qualify for workers' compensation. Freelancers and contractors do not qualify for workers comp carpal tunnel settlement or any other workplace injury because workers' compensation is a benefit reserved for full-time, part-time, and seasonal employees
As long as you're a qualifying employee, if you develop carpal tunnel syndrome because of your work, you may deserve financial compensation in the form of workers' compensation. If you developed carpal tunnel on the job, you can seek compensation for carpal tunnel and other sedentary work injuries. You may also have a right to sue for reasonable accommodation under the Americans With Disabilities Act (ADA). Legal action is also an option for employees, freelancers, and contractors, particularly if they can prove the business failed to provide a safe workspace.
If your injury is a result of work and work-related conditions, you may be entitled to worker's compensation for carpal tunnel.
What is carpal tunnel syndrome?
Your median nerve is a nerve that runs down your arm, starting at your armpit. It's a critical nerve because you use it to control hand, wrist, and forearm movements. It also relays crucial information to your brain, such as feelings of pain and information about the temperature.
When your median nerve is pinched or constricted, it causes carpal tunnel syndrome. Symptoms of carpal tunnel affect your arm and hand and include the following:
Difficulty picking up items
Inability to hold items
Numbness
Tingling
Weakness
Wrist pain
Can You Claim Workers' Comp for Carpal Tunnel Syndrome?
Yes, you may qualify to claim workman's comp for carpal tunnel syndrome. Workers who develop carpal tunnel syndrome because of repetitive tasks or sedentary work duties may be eligible for workers' comp benefits. The compensation for carpal tunnel that you receive is designed to cover your medical treatment and provide makeup income when you're unable to work.
Although workers' compensation covers most workplace injuries and illnesses, a few exceptions exist. It does not cover compensation for pre-existing conditions. Workers' compensation also doesn't cover common illnesses, such as the flu, or injuries you sustained from an event classified as an Act of God, such as an earthquake. To claim workman's comp for carpal tunnel, you must be able to prove that your injuries are work-related.
Is Carpal Tunnel Syndrome a Work-Related Injury?
Yes, carpal tunnel syndrome is a work-related injury if it occurs or is made worse by your job duties. Many people spend a great deal of their workday doing repetitive tasks like typing, carrying objects, and writing. Even light activity, over a long period of time, can cause numbness, pain, and tingling in your hands and arms.
While it's true that you might do some of these same activities outside of work, too, carpal tunnel syndrome is a work-related injury when the job duties make carpal tunnel syndrome worse.
How Do You Prove Carpal Tunnel Is Work-Related?
Understanding how to prove carpal tunnel is work-related is crucial. If you want to pursue workers' compensation or a lawsuit, you must establish that your injuries were caused or worsened by regular workplace tasks or conditions.
First, you must confirm that you have carpal tunnel syndrome. Ideally, you should have a formal diagnosis from a licensed physician to begin building your legal case because you need medical evidence to justify your compensation claims. Diagnosing carpal tunnel syndrome can include one or more of the following:
Evaluating your history: Your physician will confirm when symptoms began and verify they align with typical symptoms of carpal tunnel syndrome.
Physical exam: Your physician will examine your wrist, nerve, fingers, and motor functions.
Checking for other symptoms: Some symptoms may indicate you're affected by something other than carpal tunnel syndrome. Physicians rule out other potential diagnoses before verifying that you have carpal tunnel syndrome. Your physician may also order X-rays to rule out other possible causes.
Medical tests: An ultrasound, electromyography, and nerve conduction study can verify carpal tunnel syndrome and rule out other causes of your symptoms.
Once you have a diagnosis, you're ready to take steps to prove that carpal tunnel is work-related. To do this, you should consult a medical and ergonomic expert. This person evaluates your job duties. They look at all of the things that you do in a day's work. Then, they look at your injuries. By comparing your injuries with your work duties, the expert can speak to how your work duties caused or contributed to your injuries. They may also examine your activities when you are not working.
As you work to prove that your carpal tunnel is work-related, don't forget that you're an essential witness, too. You can provide valuable information about your working conditions. You can also speak to how your symptoms developed over time. While your own testimony is valuable, alone, it likely isn't enough to prove that your carpal tunnel is work-related. Having the right expert to testify on your behalf is critical to making the connection between your work injuries and your symptoms.
Is Carpal Tunnel Syndrome a Disability Under the ADA?
Yes, carpal tunnel is a disability under the ADA. The Americans With Disabilities Act recognizes carpal tunnel syndrome as a disability that can interfere with the tasks of everyday life. If you have carpal tunnel syndrome, you may deserve reasonable accommodation in your employment and other places to enable you to participate in places of public accommodation.
Reasonable accommodations may include medical leave, a reduced schedule, more breaks, modified duties, the ability to stand at your desk, and an evaluation of your workspace environment.
What are the short-term and long-term implications of a carpal tunnel diagnosis?
You may need to rest your arm or wear a splint to promote recovery. You may also have to stop performing tasks that exacerbate your injury to ensure your recovery.
Some people must take anti-inflammatory medications or receive cortisone injections to manage their pain. You may need surgery if you have a severe case of carpal tunnel syndrome. Non-surgical and surgical treatment options involve medical expenses. Depending on your condition and the nature of your work tasks, you may not be able to work for an extended period during your treatment and recovery. Consequently, it's crucial that you consider your financial and legal options to compensate for the loss of income and medical expenses.
Which professions are most likely to cause carpal tunnel syndrome?
Careers involving repeated arm or wrist motions can cause carpal tunnel syndrome. Jobs commonly associated with carpal tunnel syndrome include the following:
Assembly line workers
Bakers
Butchers
Cashiers
Chefs
Court reporters
Electrical assemblers
Farm workers
Fishermen
Foodservice staff
Gardeners
Hairstylists
Musicians
Office workers
Seamstresses
Transcriptionists
Carpal Tunnel Workers' Compensation Average Settlement
You may wonder, how much disability will I get for carpal tunnel. Providing a particular number for a carpal tunnel workers' compensation average settlement is difficult. That's because the amount you deserve is based on the severity of your injuries, how much medical treatment you need, and how long you're out of work.
Some people need slight modifications to their job duties. Other people have a lengthy recovery period after surgery. The best way to know the carpal tunnel claim payout that you deserve is to consult the leading worker's compensation lawyer Las Vegas has to offer. Your worker's compensation lawyer will review your case to ensure that your claim is valued appropriately and that you're given a fair settlement for your injuries.
Legal Considerations for Pursuing Sedentary Work Injury Claims
Some people mistakenly assume that sedentary work injuries aren't as severe as injuries sustained doing physical labor. However, carpal tunnel syndrome can impede your ability to enjoy recreational activities, perform routine tasks at home, and generate revenue. You could spend weeks, months, or even years coping with physical pain and loss of mobility.
Sedentary work injuries are just as deserving of compensation as injuries that occur due to a workplace accident. When you suffer from carpal tunnel because of sedentary work duties, you have the same right to workers' compensation and reasonable accommodation as someone who is hurt suddenly on the job. However, it's important to remember that you must prove the relationship between your injuries and job duties. In addition, you also have to be sure to report your injuries properly.
How Our Attorneys Can Help With a Carpal Tunnel Work Injury
The insurance company for your employer may not necessarily agree to pay you fairly. You may not even know if the treatment you're getting from the insurer is fair. That's where our attorneys can help. Our team knows how to evaluate the many facets of a workers' compensation claim to ensure that you're treated fairly.
We explore whether your claim is a workers' compensation claim, a third-party claim, or both. We ensure that you take steps to report the claim correctly. Then, our team works diligently to make sure your payment fully reflects your legal rights. The Adam Kutner, Injury Attorneys provide full-service representation aimed to help you pursue your rights thoroughly when you develop carpal tunnel syndrome at work.
Related: Dealing with Insurance Companies in Personal Injury
Attorneys for Carpal Tunnel and Sedentary Work Injuries
Our attorneys for carpal tunnel and sedentary work injuries represent people who develop injuries because of sedentary work conditions or repetitive tasks at work. Whether your injury develops over a short or long period of time, we're prepared to help you assert your rights.
You may have several questions left unanswered by your employer. Is a workers comp settlement taxable? Will returning to your current job cause symptoms to return? Do you need to fight for funding to train for a new profession?
Our team delivers answers to your questions and explores all possible paths to the best legal result for you. We know that developing a work-related injury can be challenging. That's why we're dedicated to getting justice for you. Call or send us a message today for your complimentary consultation.
Sources
Act of God. (2022).
Carpal Tunnel Syndrome. (2022).
The Americans With Disability Act (ADA) protects people with disabilities from discrimination. (2022).
Legal Disclaimer
This webpage is not intended to be an advertisement or solicitation. The hiring of a lawyer is an important decision that should not be based solely upon advertisements. Material contained in our website is for general information only and does not constitute legal advice or solicitation of legal services.
Transmission of information from this site is not intended to create, and its receipt does not constitute, an attorney-client relationship between Adam S. Kutner and the user of this site. In the event that any information on this website does not conform fully with regulations in any jurisdiction, this law firm will not accept representation based on that information.
Personal Injury Practice Areas in Las Vegas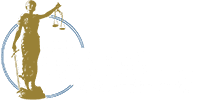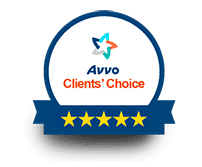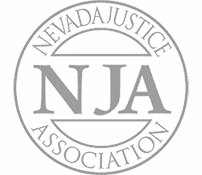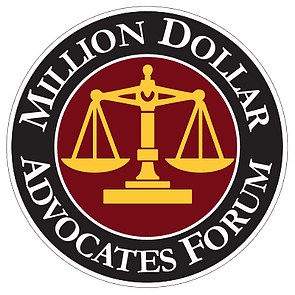 Adam S. Kutner is a top 100 trial lawyer with 32 years' experience and expertise that will benefit you
Call us at (702) 382-0000 anytime to schedule a free consultation. We will work to get you the maximum settlement as quickly as possible so you can move forward on your healing journey.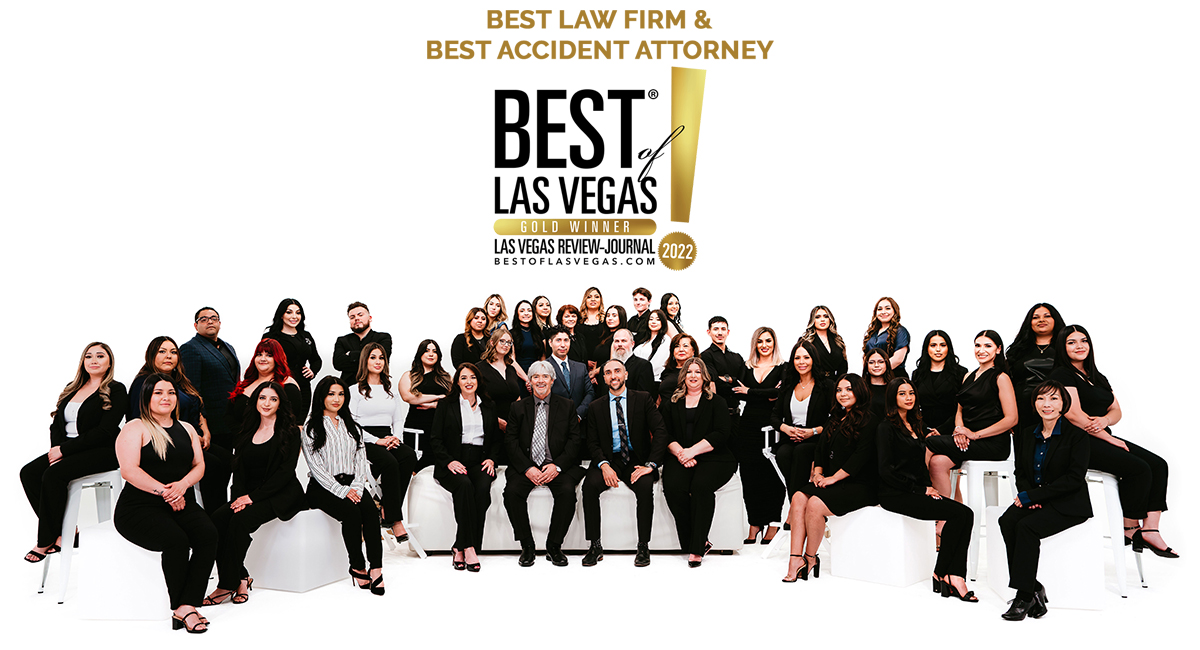 Adam S. Kutner reviews and testimonials
"I needed an attorney because I couldn't deal with the accident on my own, so I needed someone else's opinion about my accident.
Well I heard about Adam Kutner through an associate of mine and I chose to seek him because I heard of him before also, so I thought he would be the best option for me.
I was very happy with my settlement and it came quicker than I thought, in just a couple months I received a check in the mail.
When I recommend Adam Kutner I would tell them that the settlement comes very quickly, and he is very helpful with transportation and whatever else you may need."
– Deborah Banks. 5/5 Stars
Real Client Testimonial: Deborah Banks
START YOUR FREE CONSULTATION
NO FEES UNLESS WE WIN!
Home visits are available
Call now for details