Car Accident Witness Statement
If you witness a car accident, you could play a pivotal role in helping car accident victims get justice, including the compensation they deserve. Experienced car accident attorneys rely on well-crafted witness statements to fight for the rights of their clients.
START YOUR FREE CONSULTATION
NO FEES UNLESS WE WIN!
How to Write a Car Accident Statement
It can be confusing to know what to do after a car accident. Even if you were not injured, your witness statement will be important. To write a car accident witness statement, you should write a narrative of what happened before, during, and after the accident. To be as helpful as possible, you must include the movements of each vehicle. As you write, include any facts that may be important.
Don't worry if you think a detail might not matter; just write down everything you observed, as it may play an important role to the victims that were involved. Remember, what should be in a witness statement is the who, when, why, what, and how of the car accident. When in doubt, write it down. It's important to be as detailed as you can.
Car Accident Witness Statement Example and Checklist
After witnessing a car accident, it's vital to provide a witness statement to car accident victims to help them get the compensation they deserve. After observing a car accident, the responding officer will likely ask you to write down a witness statement and may even follow up with you afterward.
When writing your witness statement, it can be helpful to have a checklist on hand so that you can cover all accident details. These questions will help you understand how to write a witness statement for a car accident and the items you should include. Use this statement as a witness example checklist when crafting your statement.
Name of person making the statement (full legal name)?
Contact information, including Address, Phone number, and Email
What did you see? How did the accident occur?
Leading up to the accident, what was the path each vehicle traveled?
Where did the cars end up? What happened to each vehicle after the accident?
Did either vehicle suffer damage? Describe the damage.
What were the weather conditions and visibility?
Where were you when you observed the accident? What was your vantage point?
Who did you see get out of vehicles? Did they appear to be injured? Where did they go?
Did you see anyone else that may have been involved in the accident?
Are there any other people that may have observed what happened?
Did anyone involved talk about the accident? What did they say?
Is there anything else unusual that you may want to include?
Statement of Witness Example
Using the above checklist, you can cover all the bases needed in a witness statement. A basic statement may look like this statement of witness example:
Statement of MaryAnn Lewis
I, MaryAnne Lewis of 123 Tiger Road, 571-123-4567, state:
On January 15, 20xx, at 5:17 P.M., I was driving on River Road when I saw a blue Honda Accord crash into a white Toyota Camry.
The white Toyota was driving northbound down River Road and the blue Honda was driving southbound in the opposite direction. I was driving behind the white Toyota and did not have a clear vantage point of the Toyota's driver. However, I did have a clear vantage point of the Honda driver because he was driving toward me in the opposite lane.
The driver of the blue Honda slowly swerved over the yellow line and into the Toyota's lane. I observed the driver of the blue Honda looking down at his lap, and he was not facing up, looking at the road.
The driver of the blue Honda began to cross over the yellow line and when he did look up, he suddenly swerved to get out of the lane.
The driver of the blue Honda did not swerve fast enough, ultimately crashing into the white Toyota.
I observed both drivers get out of their vehicles, and the driver of the white Toyota yelled out, "You drove into my lane." The driver of the blue Honda replied, "No, I did not, you drove into me." The driver of the white Toyota replied, "No, I saw you were not paying attention to the road, you were on your cell phone."
The driver of the white Toyota called the police, and the police responded within minutes. During this time, I noticed the damage to the front bumper of the Toyota and damage to the right bumper of the Honda.
I believe the contents of the statements are true and correct.
Signed, MaryAnne Lewis on January 15, 20xx
Documenting Accident Details
There are a lot of details that you might mention in an accident witness statement, so you might feel a bit overwhelmed by all the information. However, it is important that you take your time and recall all relevant information so that you can write it down.
Witnessing and writing down your statement can also be an emotionally charged experience. It's important, however, to stay objective and not subjective in your statement. Try to focus on the facts of what happened as opposed to your feelings and who you felt was or was not at fault. In some cases, this may be a difficult thing to do; however, it's imperative to stick to facts as best as you can.
As a witness to an accident, the affected parties may rely on your observations as they piece together what happened. A witness statement should include any facts that may help the parties determine how events happened and what the damages are. These details can be imperative when a victim fights for compensation over their car crash injuries.
What Should Not Be Included in a Witness Statement?
There are things you should leave out of your witness statement to help the victims of the accident as much as possible. Items that should not be included in a witness statement are:
Guesses – A car accident witness statement should not include anything that the person did not personally observe. They should not guess, but they can write about anything they have observed.
Opinions – It's up to the jury to decide what happened. A statement shouldn't include personal opinions or arguments about any issues. It shouldn't make conclusions. The person should only write about the facts.
Feelings – A witness statement must be objective or neutral. Feelings about the outcome of the case or sympathy for the accident victims should not be included in a witness statement.
By including guesses, personal opinions, or attitudes about the accident victims, you are not adding any concrete information that will help the case. Avoid these pieces of information as much as possible.
Why Are Witness Statements Important?
Witness statements are crucial because they are a powerful recording of what happened. An eyewitness to an event has knowledge of the facts that may not be available in any other way. A witness statement is vital to put observations in writing. It also helps the parties to evaluate the evidence to negotiate a case resolution.
How Can an Accident Witness Statement Help a Car Accident Victim?
As a victim of a car accident, there are a number of ways that getting a witness statement can help you:
Accurate observations of what happened. Getting a written statement records the witness's observations as close as possible to the time of the accident. The person might forget information later that is important. By getting a statement, their accurate observations are recorded. The details may prove crucial to your case later on.
Unbiased description of the accident. A witness statement solidifies testimony before the individual has the chance to think about things. A person who merely sees the accident isn't the person who decides the outcome of a legal matter. However, the person may decide, after the fact, that they have an opinion about how they want the case to be resolved legally. Their opinions may taint their testimony. If you get a witness statement in writing, you can question the witness for bias if what they say in court is different than what is in the written document.
Better chance of a quick and fair settlement. A witness statement helps you resolve the case. If the other side knows that you have witness testimony, they might think about settling your case fairly by agreement. In fact, most car accident cases reach a settlement before trial. The way that happens is by gathering the evidence to demonstrate what occurred and who is at legal fault. With the right evidence, the other side can see the strength of your case. You've been put in a position to settle the case for what it's worth with no need for a trial.
How to Get Witness Statements in Your Car Accident Case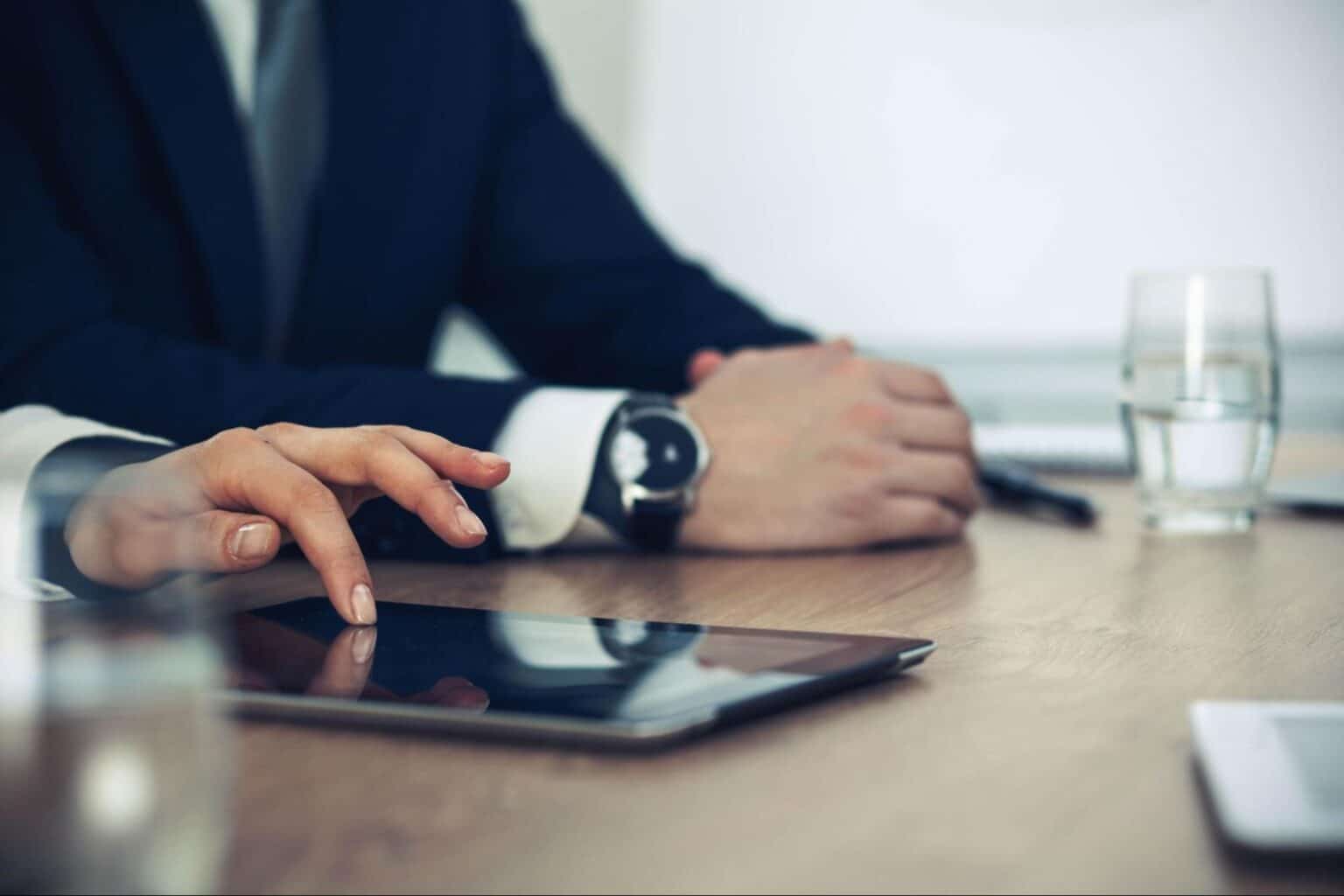 Our Las Vegas car accident attorneys can help you get the witness statements that you need to build your case. To get witness statements, it's essential to identify witnesses, approach them to write statements, and make sure that they include all of the relevant details. In some instances, it can be difficult to get a witness to write down a statement, as many witnesses prefer to stay out of the investigation. Our car accident attorneys have training and experience in navigating these situations and gathering evidence for trial.
Let us work on your behalf to contact people and build the evidence, including witness statements that will help serve your case. Witness statements are only part of a car accident case. We offer comprehensive legal services aimed at maximizing your compensation. Contact us today, and we can begin working on your behalf the same day.
CDC (2022) Costs of Crash Deaths
Apollon, D, (2022) How to Cope with Trauma After an Accident
Allstate (2022) What to do after a car accident: a step-by-step guide
Legal Disclaimer
This webpage is not intended to be an advertisement or solicitation. The hiring of a lawyer is an important decision that should not be based solely upon advertisements. Material contained in our website is for general information only and does not constitute legal advice or solicitation of legal services.
Transmission of information from this site is not intended to create, and its receipt does not constitute, an attorney-client relationship between Adam S. Kutner and the user of this site. In the event that any information on this web site does not conform fully with regulations in any jurisdiction, this law firm will not accept representation based on that information.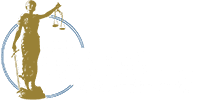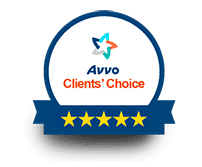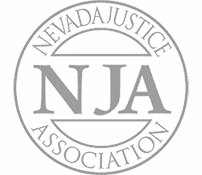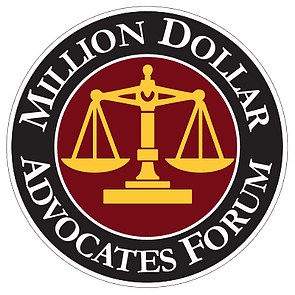 Adam Kutner is a Top 100 Trial Lawyer with Experience and Expertise that Will Benefit You
Call us today at (702) 382-0000 anytime to schedule a free consultation. We will work to get you the maximum settlement as quickly as possible.
Adam Kutner Reviews & Testimonials
"We were in a car accident – we were coming off of the interstate and were waiting – yielding at the exit and a car sped through the exit and smacked us in the rear.
It was definitely scary especially because we had our baby in the car. My husband and I and our baby in the back seat. We definitely – immediately went back in and checked on her to make sure she was okay.
We definitely had back pains my daughter had headaches. She kept holding her head and crying. It was pretty bad.
I remember seeing a couple billboards and a friend of mine did say they had a pleasant experience with Adam Kutner, so we called them right up.
They definitely were thorough, and you could tell just by talking to the people in the office that they genuinely cared about their clients.
They contacted us saying you know, explain the process on how the settlement gets done and about a week after that happened we had our settlement which was great and in my opinion Adam S. Kutner is the best attorney in Las Vegas."
– Janae Reynolds. 5/5 Stars
Real Client Testimonial: Janae Reynolds
START YOUR FREE CONSULTATION
NO FEES UNLESS WE WIN!
Home Visits Are Available
Call Now for Details