Communicating With Your Attorneys
START YOUR FREE CONSULTATION
NO FEES UNLESS WE WIN!
Being involved in an auto accident is a complicated and difficult experience, especially when you need to file a lawsuit against another party. The last thing you need is communication issues with your attorneys. Even though we do our best to make our clients feel at ease, we do understand that most people are nervous about those initial interactions.
How do you effectively communicate with your car accident lawyer to ensure your case gets the attention it deserves?
We provide you with some valuable insights on establishing strong lawyer-client relationships. By understanding the importance of open dialogue, preferred communication methods, and effective information sharing, you'll feel empowered throughout your legal journey and maximize your chances of a successful outcome for your auto accident case in Las Vegas.
Ready to take the next step? Contact Adam S. Kutner today to discuss your legal needs.
How to communicate with your attorney
Keep in mind that your attorneys are on your side and they want the best outcome for your case just like you do. Here are a few tips to help you make sure you're getting the most out of your time.
How do you communicate effectively with an attorney?
Open and honest dialogue: Building a foundation of trust and open communication with your attorney is crucial. Remember, they are here to support you. Be open about your concerns, questions, and expectations. Don't hesitate to share any new developments or information that may impact your case. Your attorney needs a complete picture of your situation to provide the best possible representation. Feel free to express your thoughts and ask for clarification when you need it. Clear and transparent communication will foster a stronger attorney-client relationship, ensuring that your voice is heard and your needs are met.
Preferred communication methods: Attorneys often have preferred modes of communication, such as phone calls, emails, or in-person meetings. Take the time to discuss and understand their preferred methods and availability. Find out the best way to reach them and the expected response time. Also, ask about any specific procedures to follow for case updates or emergencies. By following your attorney's communication preferences, you can streamline the flow of information and avoid unnecessary delays. Remember, your attorney is there to guide you, so don't hesitate to reach out using the agreed-upon communication channels whenever you have a question.
Timely and organized information sharing: To effectively communicate with your attorney, it's important to provide timely and organized information related to your case. Keep a record of all relevant documents, such as medical reports, insurance information, photographs, and any correspondence with the involved parties. When sharing these documents with your attorney, make sure they are organized and easy to understand. Providing a clear timeline of events and any supporting evidence will help your attorney evaluate the strength of your case and develop a strategy. Also, regularly update your attorney with any new information.
Detailed and thorough communication: Even if you don't think a fact related to the incident is relevant, it's important to share everything you know. For example, you may not think a slip and fall that happened after the accident is relevant, but it could contribute to your injuries and be the subject of a separate lawsuit. Share the details and let your attorney decide what is relevant.
Communication is a two-way street. Try to actively listen to your attorney's advice and instructions, and respond quickly to their requests for information. By being proactive and organized in sharing information, you show your commitment to the process and enable your attorney to effectively represent you.
How often should I contact my lawyer?
Keeping a good line of communication with your lawyer is key to a successful experience. The frequency of contact may vary based on your unique case. For example, a wrongful death suit may require daily communication in the beginning because there are so many factors that affect it. For any situation, some of the most important times to get in touch include the following:
Initial consultation: When you first meet your lawyer, take a moment to discuss how often you can expect updates and what communication method works best for both of you, whether it's a call, email, or even meeting face-to-face.
Important updates: Whenever something significant pops up in your case or you stumble upon new information that could impact your situation, don't hesitate to reach out right away. It could be documents, witness statements, or anything else that might affect the direction of your case.
Scheduled meetings: Your lawyer may schedule specific meetings or check-ins to touch base, gather more information, or give you updates. It's important to show up for these appointments and come prepared to chat about any relevant matters.
Milestones or deadlines: Some cases have important milestones or deadlines along the way. Stay connected with your lawyer to make sure you're aware of these key dates and that everything is done on time.
Regular updates: Even if there aren't any major developments, it's nice to receive regular updates from your lawyer. It helps you stay in the know and reassures you that things are moving forward. You can usually establish this in your initial consultation, but it's okay to call periodically to check-in.
What skills do lawyers need?
Successful lawyers have a diverse set of skills that go beyond just their knowledge of the law. Here are a few to look for:
Strong communication: Effective communication is at the core of everything an attorney does. They need to have superior oral and written communication skills, both to communicate with clients and present their cases.
Analytical and critical thinking: Lawyers need these skills to assess legal issues, evaluate evidence and develop arguments. It helps them spot patterns, identify relevant facts, and draw well-reasoned conclusions.
Problem-solving: Attorneys are problem solvers. It's arguably one of the most important attorney skills to have. They need this skill to be able to approach legal issues with creativity. It involves anticipating challenges, weighing options, and developing strategies to achieve the desired outcome.
Time management: Lawyers usually handle multiple cases at a time. This means they have deadlines and demands for multiple agendas. While they usually have the help of assistants, they need time management skills to coordinate their workload.
Negotiation and advocacy: Lawyers often negotiate and advocate for their clients. They need strong skills to achieve the best outcomes.
Emotional intelligence: Emotional intelligence is the ability to perceive and display emotions in a way that promotes effective communication. Many cases cause high levels of stress and emotional turmoil for clients. An attorney must be able to manage these sensitive situations.
Contacting an attorney
We hope this information has put you a little more at ease about contacting a personal injury lawyer. Our attorneys know that building a strong attorney-client relationship is crucial for a successful legal journey. Open and honest communication with trust and transparency lays the foundation for an effective partnership.
By expressing your concerns, asking questions, and sharing new developments, you are helping your attorney provide the best possible representation and ensure that your voice is heard. Remember, your lawyer is here to support you through difficult times, so don't hesitate to reach out and maintain regular contact.
If you've been injured in a car accident in Las Vegas, give us a call today at 702.382.0000. Our dedicated team is standing by to provide the legal support you need.
Citations:
Cherry, K. (2023). Emotional Intelligence: How We Perceive, Evaluate, Express, and Control Emotions.
Ebadolahi, M. (2023). How to Become a Lawyer.
Goguen, D. (2023). Evidence to Collect After a Car Accident.
Legal Disclaimer
This webpage is not intended to be an advertisement or solicitation. The hiring of a lawyer is an important decision that should not be based solely upon advertisements. Material contained in our website is for general information only and does not constitute legal advice or solicitation of legal services.
Transmission of information from this site is not intended to create, and its receipt does not constitute, an attorney-client relationship between Adam S. Kutner and the user of this site. In the event that any information on this web site does not conform fully with regulations in any jurisdiction, this law firm will not accept representation based on that information.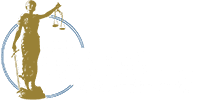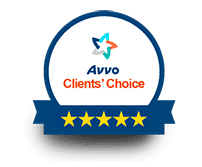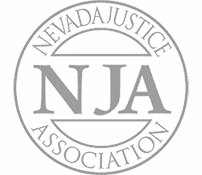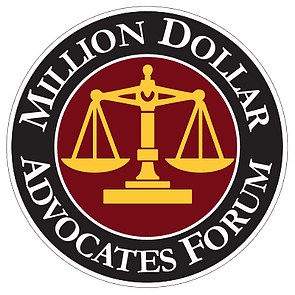 Adam Kutner is a Top 100 Trial Lawyer with Experience and Expertise that Will Benefit You
Call us today at (702) 382-0000 anytime to schedule a free consultation. We will work to get you the maximum settlement as quickly as possible.
Adam Kutner Reviews & Testimonials
"We were in a car accident – we were coming off of the interstate and were waiting – yielding at the exit and a car sped through the exit and smacked us in the rear.
It was definitely scary especially because we had our baby in the car. My husband and I and our baby in the back seat. We definitely – immediately went back in and checked on her to make sure she was okay.
We definitely had back pains my daughter had headaches. She kept holding her head and crying. It was pretty bad.
I remember seeing a couple billboards and a friend of mine did say they had a pleasant experience with Adam Kutner, so we called them right up.
They definitely were thorough, and you could tell just by talking to the people in the office that they genuinely cared about their clients.
They contacted us saying you know, explain the process on how the settlement gets done and about a week after that happened we had our settlement which was great and in my opinion Adam S. Kutner is the best attorney in Las Vegas."
– Janae Reynolds. 5/5 Stars
Real Client Testimonial: Janae Reynolds
START YOUR FREE CONSULTATION
NO FEES UNLESS WE WIN!
Home Visits Are Available
Call Now for Details