Do You Have Enough Car Insurance?
Every Nevada motorist must buy car insurance. It's mandatory. However, knowing that you have to buy car insurance doesn't help you figure out what and how much coverage you need to buy.
Although there are minimum amounts required, in most auto accidents these minimums are not enough to keep you protected. Here's what you need to know about figuring out the right amount of car insurance for your needs.
START YOUR FREE CONSULTATION
NO FEES UNLESS WE WIN!
Meeting Nevada Minimums
The first step is to make sure you have at least enough insurance required by the State of Nevada. Nevada law requires you to buy coverage that pays injured parties if you're at fault for an accident. You're required to have insurance that pays for both bodily injuries and property damage.
The amount of insurance that you have to buy is enough to pay out at least $15,000 for a single person for bodily injuries sustained in a crash and up to $30,000 to pay total for all people injured in a collision. You also have to have enough to pay at least $10,000 to others for property damage they suffer because of a crash.
How Much Insurance Do I Actually Need?
Even though you're only required to buy basic amounts of liability insurance, you should buy much more. When a traffic crash results in physical injuries, $15,000 usually doesn't even begin to cover it. In fact, the National Highway Traffic Safety Administration reports that a major car crash usually involves medical bills that top $48,000. If you don't have enough insurance coverage, the injured party can bring a claim directly against you to pay the rest of the bills. This is an excellent way to lose everything you've saved in a hurry.
The general rule of thumb is that anyone who drives frequently should have at least $100,000 in bodily injury coverage per person. They should have $300,000 total per accident. They should also carry a liability policy for $100,000 for property damage. This amount is enough coverage to protect you from damages for even serious crashes.
While those amounts are ideal, there might be some situations where you choose to purchase less coverage. For example, if you're having trouble paying for insurance and you don't have many assets to protect, you can select a policy that covers $50,000 for personal and property damage with $100,000 total per crash. While this isn't ideal, it's the minimum you would need to protect yourself from most liability on the road. This amount may also be an appropriate option if you drive infrequently.
Do You Have to Buy Insurance That Pays for Your Injuries?
Nevada law doesn't require you to buy insurance that pays for your injuries or property damage. However, you should buy this type of insurance. With a large number of motorists who are uninsured and people willing to flee the scene of a crash, buying insurance that pays for your own injuries is critical to ensure you're covered if you're involved in a collision with an uninsured driver.
Personal Injury Protection
No Nevada driver should go without personal liability and uninsured motorist coverage. This type of insurance pays you when you're injured in a crash even if the accident is your fault. This insurance is also called MedPay. It's important coverage to have because it protects your finances if you're at fault for a crash.
When you're at fault, there's no one else you can look to besides yourself for payment. Personal injury protection insurance or MedPay can give you the peace of mind to know that you're covered even if you cause the accident. This type of insurance can also pay if you're a pedestrian and struck by a motor vehicle.
Related: What is PIP Coverage and How Does it Work?
Uninsured Motorist Coverage
In a perfect world, every driver would comply with state mandates to have insurance. Unfortunately, in Nevada, as many as twelve percent of drivers don't have vehicle insurance at any given time. Uninsured motorist coverage can fill the gap if you're hit by someone who doesn't have insurance. This type of insurance is also great coverage to have because it pays if you're hit by someone who flees the scene of a crash.
Comprehensive Insurance
Another type of insurance you can purchase is comprehensive coverage. This insurance pays for damages to your vehicle that result from things other than a traffic accident. For example, if someone breaks your car windshield to steal your purse, comprehensive coverage can pay for the damages. If someone steals your vehicle, comprehensive insurance can step in and compensate you for the loss.
Comprehensive insurance can also pay for damage to your vehicle from flooding or falling objects. It's important to read your policy, so you know what it covers. You should buy as much coverage as you can afford for the amount of car that you can't afford to live without.
What Can I Expect to Pay?
What you pay for insurance depends on a range of factors. Your age, driving record, the location of primary residence, and even credit history all play a part in the cost of insurance. Whether you've made previous claims for payments is another important factor. The insurance company will also look at the value of your vehicle and the make and model. All of this plays a role in determining your statistical risk to have a crash.
One of the things that can affect your payment is the deductible. A deductible is the amount of losses you must pay yourself before insurance kicks in. The higher the deductible, the more you pay out of pocket for a claim before insurance picks up the rest.
The more you agree to pay first, the lower your insurance premiums are. This is one area to evaluate if you're looking at the costs of your insurance policies. You may opt for a higher deductible, so you don't have to sacrifice larger coverage amounts.
It's Important to Ensure You're Covered
In any event, insurance that exceeds state minimum coverage amounts and includes personal injury and uninsured motorist coverage is a necessity in the State of Nevada. From there, if you can afford comprehensive coverage and a low deductible, they are two additional insurance offerings to make sure you have the lowest possible out-of-pocket expenses if you find yourself in a crash.
If you have already been injured in an auto accident and didn't have enough coverage, you may want to consider hiring an experienced car accident attorney. An attorney can negotiate with insurance companies to ensure you get a fair and just amount of compensation. Insurance companies are known to use a range of tactics to pay the least possible. Don't fall prey to these tactics, schedule your free consultation today.
Legal Disclaimer
This webpage is not intended to be an advertisement or solicitation. The hiring of a lawyer is an important decision that should not be based solely upon advertisements. Material contained in our website is for general information only and does not constitute legal advice or solicitation of legal services.
Transmission of information from this site is not intended to create, and its receipt does not constitute, an attorney-client relationship between Adam S. Kutner and the user of this site. In the event that any information on this web site does not conform fully with regulations in any jurisdiction, this law firm will not accept representation based on that information.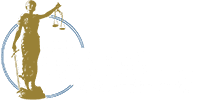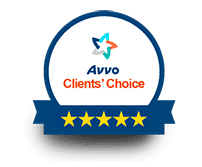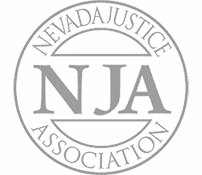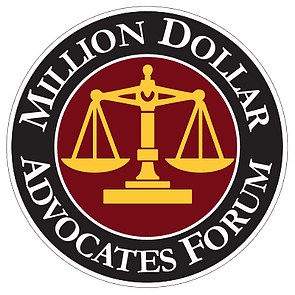 Adam Kutner is a Top 100 Trial Lawyer with Experience and Expertise that Will Benefit You
Call us today at (702) 382-0000 anytime to schedule a free consultation. We will work to get you the maximum settlement as quickly as possible.
View Additional Car Accident Resources
Adam Kutner Reviews & Testimonials
"We were in a car accident – we were coming off of the interstate and were waiting – yielding at the exit and a car sped through the exit and smacked us in the rear.
It was definitely scary especially because we had our baby in the car. My husband and I and our baby in the back seat. We definitely – immediately went back in and checked on her to make sure she was okay.
We definitely had back pains my daughter had headaches. She kept holding her head and crying. It was pretty bad.
I remember seeing a couple billboards and a friend of mine did say they had a pleasant experience with Adam Kutner, so we called them right up.
They definitely were thorough, and you could tell just by talking to the people in the office that they genuinely cared about their clients.
They contacted us saying you know, explain the process on how the settlement gets done and about a week after that happened we had our settlement which was great and in my opinion Adam S. Kutner is the best attorney in Las Vegas."
– Janae Reynolds. 5/5 Stars
Real Client Testimonial: Janae Reynolds
START YOUR FREE CONSULTATION
NO FEES UNLESS WE WIN!
Home Visits Are Available
Call Now for Details