Las Vegas Uber Car Accidents
Requirements for Driving for Uber in Nevada
If you want to drive for Uber in Nevada, there are rules and regulations that you need to follow. The regulations come from Uber, the State of Nevada, and Clark County. Here's what you need to know about the requirements for driving for Uber in Nevada.
Uber began operating in Las Vegas in 2015. Since that time, Uber drivers have seen their share of the many accidents that happen in the City of Las Vegas each day. That can make drivers and passengers alike wonder about the consequences of Uber car accidents.
When you're involved in an Uber car accident, it can be hard to know where to look for recovery. This is why it is crucial to work with a car accident attorney to build your claim for recovery. The rules for Uber drivers aren't the same as they are for taxi drivers, and there are some things to be aware of after an accident with an Uber driver in Las Vegas. Here's what you need to know about Las Vegas Uber car accidents.
START YOUR FREE CONSULTATION
NO FEES UNLESS WE WIN!
Nevada Is An At-Fault State
Nevada law says that the person who causes an accident should pay for it. When an accident occurs, the people involved look to the person responsible to cover their losses. In most cases, the person responsible covers the losses through an insurance policy.
Sometimes, multiple people can contribute to an accident. Nevada law allows for a legal finding of shared responsibility for a crash.
Passenger in an Uber + Uber Driver at Fault
When you're the passenger in an Uber vehicle, and the Uber driver is at fault, the Uber insurance policy covers your damages. Uber provides one million in coverage for accidents that occur when their drivers have passengers en route. A passenger in an Uber vehicle that causes an accident should be able to recover from Uber through this insurance policy.
Passenger in an Uber + Other Driver at Fault
If you're the passenger in an Uber vehicle and the other driver causes the accident, the other driver should pay for your losses. The other driver should have vehicle insurance that covers at least $15,000 for bodily injury per person and $30,000 total per accident.
While that's a start, it's also woefully inadequate compensation for any kind of serious injury. In that case, you can still look to the Uber insurance policy to cover your remaining damages.
Passenger in Other Vehicle + Uber Driver on Their Way to Get Passengers
If an Uber driver doesn't have passengers, but they're on their way to pick them up, you start by looking at their personal insurance to cover your losses.
If they caused the accident, it should be their personal insurance policy and not the Uber policy that pays you. However, if their personal insurance isn't enough to cover your losses, you can again look to Uber to cover the gap.
Passenger in Other Vehicle + Uber Driver Not Using Uber at the Time of the Accident
You might be in an accident with an Uber driver while they're using their vehicle for personal use. If a person who otherwise drives for Uber causes an accident while they're using their car for their own personal reasons, it's treated as an accident with any other private driver. You can recover from only the other driver's personal insurance or your own coverage.
What Do I Do If I'm in an Uber Accident?
If you're in an accident with an Uber in Las Vegas, your first step is to call 911 and get people the medical attention that they need. After that, take photos. You will also need the Uber driver's information to process the claim. In addition to taking pictures of the entire accident scene, take a few photos of the driver's license plate. Ask everyone involved to identify themselves and provide insurance information.
Finally, report the accident to Uber. There's a feature on the Uber app to report a problem with a trip. You complete a short report and wait for additional information.
Why Are the Rules Different for Uber Than They Are for Taxis?
Uber drivers are independent contractors. People who drive for Uber aren't Uber employees. Instead, they work for themselves. Uber is just the go-between that drivers and passengers use to connect. An Uber driver often uses their vehicle for personal use as well as to make money.
Taxi drivers, on the other hand, are usually employees of the companies that they work for. They typically only drive their taxi while they're working. With taxi drivers, the lines are much clearer between personal use and business use and between employees and independent contractors.
Taxi drivers have been around much longer than Uber. That means the laws have had more time to catch up. As Uber becomes more familiar to drivers, passengers, and the legal system, it becomes more apparent to everyone who is legally liable when an accident occurs with an Uber driver.
Licensing Requirements
Part of the reason that Nevada requires Uber drivers to get a business license is to track accidents. Taxi drivers must have a unique medallion on their vehicles. That makes it easy to identify a taxi.
Nevada's law requiring Uber drivers to have a license and display a placard on their vehicles is meant to level the playing field and help consumers when they're in an accident with an Uber vehicle. Without the identifying information, it may be challenging to determine that a crash involved an Uber vehicle. The licensing process is also critical to identifying and disqualifying unfit drivers.
Requirements for Driving for Uber in Nevada
If you want to drive for Uber in Nevada, there are rules and regulations that you need to follow. The regulations come from Uber, the State of Nevada, and Clark County. Here's what you need to know about the requirements for driving for Uber in Nevada.
Nevada requires all Uber drivers to have a business license. The State of Nevada issues this license.
Nevada law classifies Uber drivers as transportation service providers under Nevada Revised Statute 706A.060. Uber itself is classified as a transportation network company under Nevada law. Nevada law 706A.160 requires Uber to ensure that drivers meet certain requirements when partnering with them as drivers for the company.
Among other things, Uber must ensure that the driver has a state business license. The driver has six months from the date they begin driving for Uber to get the business license. The Nevada Transportation Authority may inspect Uber's records to ensure that drivers comply with the business license requirement.
How to Get a Nevada Business License for Uber
To get a Nevada business license for Uber, you can go to Silver Fume, Nevada's business website portal. You can use your own name for the business name, or you can get creative. You must follow all of the steps and provide the necessary information to complete your business license application. There's a fee of approximately $200. You may be a sole proprietor or an LLC.
Nevada Uber State Business License Renewal Requirement
Once you have a business license, you meet this requirement, and you can drive for Uber. You can also begin driving for Uber right away and get your license within six months. But you must renew your business license and pay the fee each year. You must display your Transportation Network Company decal on your vehicle underneath your Uber decal.
In addition to having a State of Nevada business license, you need a license from Clark County. Like the state license, you must renew the Clark County license each year. The fee is $25. You may apply online or in person.
To drive for Uber in Nevada, you must meet the following personal requirements:
21 years of age or older
3+ years with a valid operator's license
A State of Nevada operator's license
Clean driving record (no recent accidents, no major offenses)
Pass a criminal background check
You must be on the insurance for the vehicle you want to drive
You may be able to drive with one or more misdemeanors on your record. It depends on how old the offenses are and what exactly the convictions are for. In addition, it's important to understand that personal insurance doesn't cover commercial driving activities like Uber. However, Uber offers partner insurance.
To drive for Uber, your vehicle must meet the following requirements:
The vehicle may not be more than 15 years old by model year
The vehicle must be in good condition with no cosmetic defects
It must have factory-installed seatbelts
You must display your Uber decal on your vehicle
Marked vehicles, salvaged vehicles, and Crown Victorias are not allowed
Taxis are not allowed
Full-sized vans like Ford Transit, Ford E-Series and GMC Savana are not allowed
In addition to these vehicle requirements, there are additional requirements to drive for certain Uber services like UberX, Uber XL and UberSELECT.
How Can an Auto Accident Attorney Help?
If you're in an accident with an Uber driver, it's important to look to the right person or source to recover for your losses. A qualified car accident attorney can help review the facts of your case to determine who may be responsible for your losses. Your attorney can help you identify the best avenue for your recovery and prepare your claim with expertise.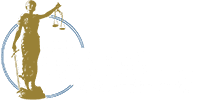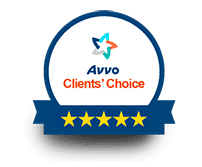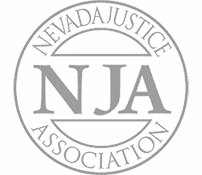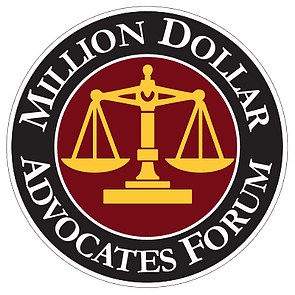 Adam S. Kutner is a top 100 trial lawyer with 32 years' experience and expertise that will benefit you
Call us at (702) 382-0000 anytime to schedule a free consultation. We will work to get you the maximum settlement as quickly as possible so you can move forward on your healing journey.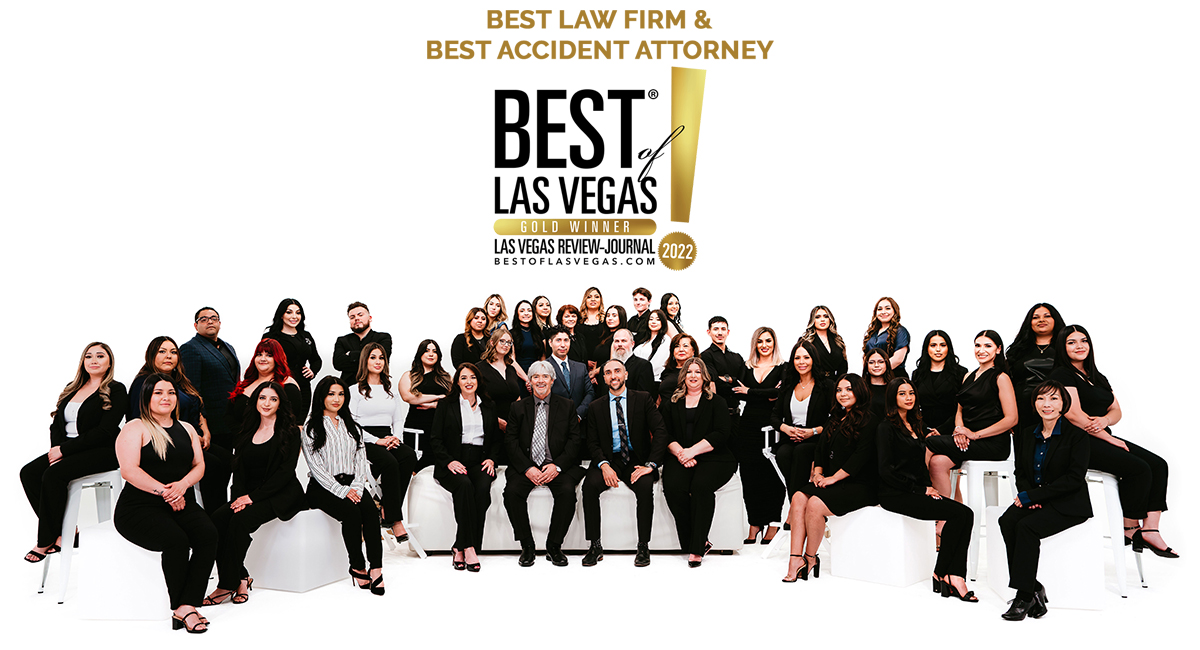 View Additional Car Accident Resources
Personal Injury Practice Areas in Las Vegas
Adam S. Kutner reviews and testimonials
"We were in a car accident – we were coming off of the interstate and were waiting – yielding at the exit and a car sped through the exit and smacked us in the rear.
It was definitely scary especially because we had our baby in the car. My husband and I and our baby in the back seat. We definitely – immediately went back in and checked on her to make sure she was okay.
We definitely had back pains my daughter had headaches. She kept holding her head and crying. It was pretty bad.
I remember seeing a couple billboards and a friend of mine did say they had a pleasant experience with Adam Kutner, so we called them right up.
They definitely were thorough, and you could tell just by talking to the people in the office that they genuinely cared about their clients.
They contacted us saying you know, explain the process on how the settlement gets done and about a week after that happened we had our settlement which was great and in my opinion Adam S. Kutner is the best attorney in Las Vegas."
– Janae Reynolds. 5/5 Stars
Real Client Testimonial: Janae Reynolds
START YOUR FREE CONSULTATION
NO FEES UNLESS WE WIN!
Home visits are available
Call now for details