Major Traffic Offenses in Nevada
If you're involved in an accident in Nevada, if you or a loved one received a Las Vegas traffic ticket, or even if you're just curious, you might wonder about traffic laws. You probably already know some general things about traffic laws. For example, you probably know that you need a license to drive and you know that it's illegal to drive under the influence of alcohol and drugs.
But you might not know the details about the most serious traffic offenses in Las Vegas and Nevada, or if you will need the help of a traffic ticket lawyer in Las Vegas. Here are ten major traffic offenses in Las Vegas.
START YOUR FREE CONSULTATION
NO FEES UNLESS WE WIN!
Aggressive Driving – NRS 484B.650
Aggressive driving covers a range of behaviors that create an unreasonable hazard to others on the road. Any time a person's driving creates a hazard to others, they may be an aggressive driver.
Charges of aggressive driving are most common when a person commits two or more traffic violations within a one-mile distance. Violations might include unlawfully overtaking another vehicle or failing to obey a traffic control device. Aggressive driving is a criminal misdemeanor that can result in up to six months in jail and a fine.
Reckless Driving – NRS 484B.653
When a driver operates their vehicle in a manner that shows a callous disregard for the safety of others, they're driving recklessly. Drag racing can also amount to reckless driving. Reckless driving is a misdemeanor that may result in jail time, fines, community service, vehicle impoundment and license sanctions.
Vehicular Manslaughter – NRS 484B.657
When a person commits a traffic violation that results in death, the offense is vehicular manslaughter. It's a misdemeanor that can bring jail time and fines. A driver can commit vehicular manslaughter even if they have no intention to hurt or kill anyone.
Just the fact that they negligently commit a traffic violation that results in death makes them guilty of misdemeanor manslaughter. If the offense occurs in a construction zone or a pedestrian safety zone, the penalties may be even more severe.
Vehicular Homicide – NRS 484.C130
If a drunk driving offense results in the death of another person and the driver has three or more prior drunk driving offenses, the driver commits vehicular homicide. A driver that's convicted of vehicular homicide may spend between 25 years and life in prison.
If a driver commits drunk driving in a way that results in the death of a person but the driver has two or fewer prior drunk driving offenses, their offense is felony drunk driving causing death. Felony drunk driving causing death is still a serious felony charge punishable by a minimum of two years in prison, but the penalties are less severe than vehicular homicide.
Drunk Driving / Driving While High NRS 484C.110
It's illegal to drive under the influence of alcohol or any illegal drug or prescription drug. It's also unlawful to drive with an unlawful bodily alcohol content of alcohol or drugs.
The legal limit for alcohol is .08 in blood or breath. Even if your bodily alcohol content is lower than that, you may still be a drunk driver any time you drive under the influence of alcohol or a drug. Drunk driving penalties are more severe for repeat offenders.
Speeding – NRS 484B.600
Speeding is a significant traffic offense because it can lead to accidents and make injuries more serious. Traveling above the posted speed limit is illegal. It's also illegal to drive a speed that's unreasonable and imprudent given all of the circumstances present like traffic and weather. Also, when there are hazards on the road, curves in the street or intersections, a driver must adjust their speed accordingly.
Failing to Stop at an Accident – NRS 484E.010 and NRS 484E.020
When you're involved in an accident that results in injuries to a person or property damage, you must stop your vehicle and comply with Nevada accident laws. Failing to stop at an accident that results in bodily injury or death is a serious felony. A driver must stop, give medical aid or summon aid, share identifying information with the other drivers involved and call the police.
Driving Without a License – NRS 483.230
Operating a motor vehicle without a license is illegal. Some drivers also need a specific license for the type of vehicle that they're driving like commercial drivers. A person who doesn't have a driver's license can't exercise any kind of control over a car, so it's illegal to have a minor man the steering wheel while you reach for something in the vehicle.
You must surrender your license from another state when you apply for your Nevada license. Nevada's driver licensing system ensures that all drivers are qualified for the complicated and often dangerous task of operating a motor vehicle.
Failing to Observe Size and Weight Limits – NRS 484D.600
There are weight limits for motor vehicle travel in the State of Nevada. Weight limits are critical to protecting the roads. Heavy equipment can damage roads and cause wear and tear that ordinarily would occur more slowly over time. Commercial drivers who are transporting large loads may violate Nevada's road weight and size restrictions. Snow plows and firefighting equipment are exempt from weight restrictions.
Failing to Yield – NRS 484B.250, NRS 484B.253 and NRS 484B.257
Nevada traffic laws contain rules about the right of way. It's against traffic laws to enter an intersection when you don't have the right of way. Even though it seems like a little thing, failing to yield can cause a side-impact crash that results in serious harm. Following this traffic law helps prevent accidents and keep drivers safe on the roads.
How a Traffic Ticket Attorney Can Help
If you're facing a ticket for a traffic offense, a skilled attorney can help you understand your rights and fight the ticket. Penalties for even seemingly minor offenses can be severe, so it's essential to work with an attorney to determine your options.
There may be ways that your attorney can use the details of your case to challenge the other side's version of events.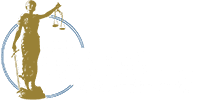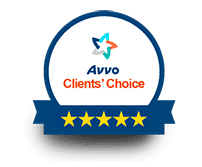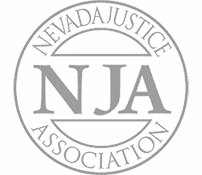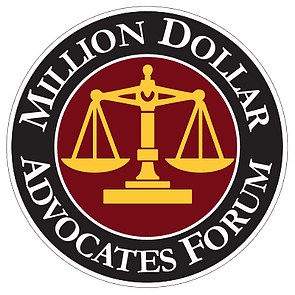 Adam S. Kutner is a top 100 trial lawyer with 32 years' experience and expertise that will benefit you
Call us at (702) 382-0000 anytime to schedule a free consultation. We will work to get you the maximum settlement as quickly as possible so you can move forward on your healing journey.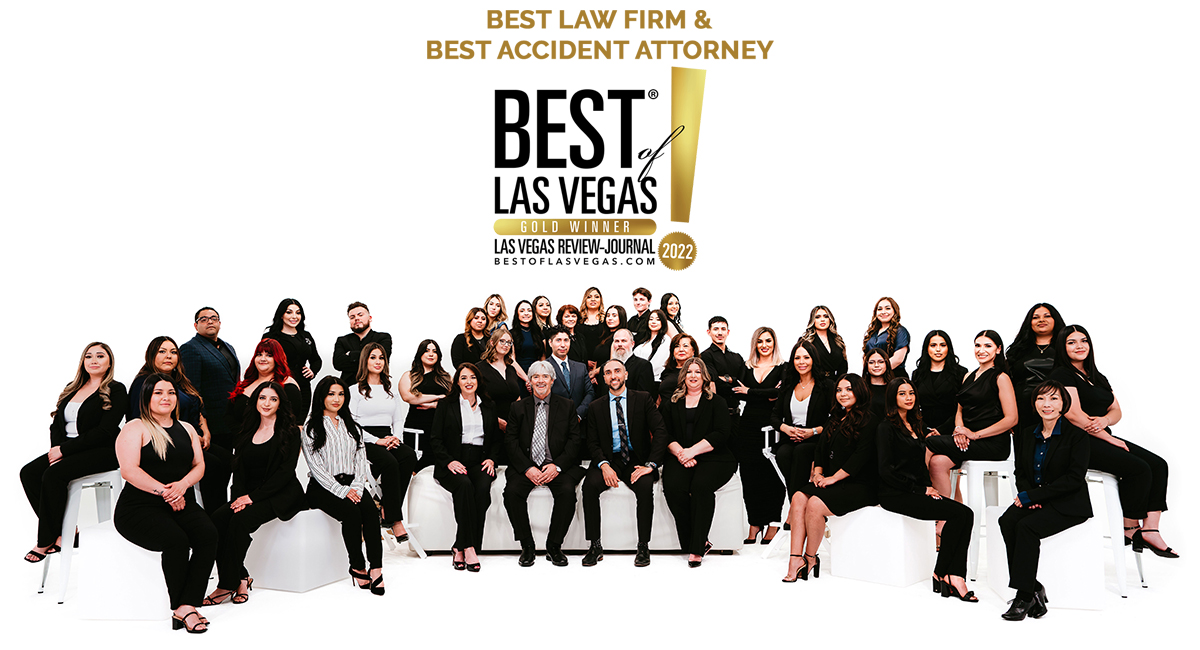 Personal Injury Practice Areas in Las Vegas
Adam S. Kutner reviews and testimonials
"We were in a car accident – we were coming off of the interstate and were waiting – yielding at the exit and a car sped through the exit and smacked us in the rear.
It was definitely scary especially because we had our baby in the car. My husband and I and our baby in the back seat. We definitely – immediately went back in and checked on her to make sure she was okay.
We definitely had back pains my daughter had headaches. She kept holding her head and crying. It was pretty bad.
I remember seeing a couple billboards and a friend of mine did say they had a pleasant experience with Adam Kutner, so we called them right up.
They definitely were thorough, and you could tell just by talking to the people in the office that they genuinely cared about their clients.
They contacted us saying you know, explain the process on how the settlement gets done and about a week after that happened we had our settlement which was great and in my opinion Adam S. Kutner is the best attorney in Las Vegas."
– Janae Reynolds. 5/5 Stars
Real Client Testimonial: Janae Reynolds
START YOUR FREE CONSULTATION
NO FEES UNLESS WE WIN!
Home visits are available
Call now for details