Nevada Hit and Run Laws – Explained
When you're in a sudden traffic accident, you expect the other driver to do the right thing and pull over. You plan to exchange information with the other driver, call the police, summon medical help and eventually file the right insurance claims. You don't expect the other driver to hit and run.
Sadly, hit-and-run crashes are all too common in Las Vegas and throughout Nevada. If you're the victim of a hit-and-run, you might wonder what Nevada law has to say about hit-and-run accidents and what your rights are. Here's what you need to know about Nevada hit-and-run laws:
START YOUR FREE CONSULTATION
NO FEES UNLESS WE WIN!
What is a Hit-and-Run Under Nevada Law?

A hit-and-run under Nevada law is when a driver doesn't stop their vehicle after an accident in order to do the things that are required of them. After an accident, a driver must stop their vehicle and exchange information with the other driver. If there's anyone injured, each driver must make sure they get medical attention. A hit-and-run is a misdemeanor or a felony offense in Nevada depending on the specific events of the case.
Nevada Revised Statute 484E.030 – Hit-and-Run Resulting in Injury or Death
Any time you're in an accident that causes injury or death, NRS 484E.030 applies. The law requires both drivers to stop and give aid to anyone injured in the crash. If anyone in the crash needs medical attention, you must summon the help. In addition, you must provide your name, address and vehicle registration to the other driver. If no police officer responds to the scene, you must notify law enforcement. You must also give your relevant information to the investigating police officer.
NRS 484E.030 requires rendering medical aid, calling the police and exchanging information with the other driver. A failure to follow the law is a felony or misdemeanor. The severity of the offense depends on the severity of injuries.
Nevada Revised Statute 484E.020 – Property Damage Hit-and-Run
Even if your accident results in property damage only, you're still required to do certain things. If you're involved in a hit-and-run resulting in only property damage, you must stop and move your vehicle to a place away from traffic. You must exchange your personal information with the other driver and call the police. The police usually respond, but they may not respond to a very minor accident. NRS 484E.020 applies to hit-and-run accidents that involve property damage. The penalty for a hit-and-run with property damage only is up to six months in jail, a $1,000 fine and six points on your driving record.
Nevada Revised Statute 484E.040 – Unattended Vehicle Hit-and-Run
A car accident may not always involve another person. A person who hits a parked vehicle must report the accident to police. You must also either find the driver or leave a note on their car in a conspicuous place with your contact information. Nevada Revised Statute 484E.040 applies to unattended vehicle accidents. If a driver is so badly hurt in the crash that they're unable to notify the police, the responsibility to inform the authorities falls to other adults in the vehicle.
Nevada Revised Statute 484E.10 – Hit-and-Run Causing Death or Bodily Injury
If a hit-and-run crash results in death or bodily injury to any person, the penalties to the offender are very serious. The offense is a felony punishable by at least two years in prison and up to 20 years in prison. You face a fine of up to $5,000 and revocation of your driver's license.
Failing to File a Police Report can Result in a Driver's License Suspension
When the police respond to a traffic accident, they investigate the case, and they prepare and file a traffic accident report. In cases of minor accidents with no serious injuries, the police may not respond to the crash. If they don't respond to the crash, the drivers must file the accident report themselves. If you don't get your report filed in the allotted time frame, you face a one-year driver's license suspension. Your license is reinstated once you file the report. You're not penalized during a period of time that you're incapacitated and unable to comply.
False Accident Reports in the State of Nevada
It's against the law to file a false accident report in the State of Nevada. A violation is a misdemeanor punishable by up to 364 days in jail. You may also receive a fine of $2,000. That's in addition to any other charges that you might face, such as insurance fraud.
What Should I Do if the Other Driver Tries to Hit and Run?
If the other driver tries to hit and run, call the police as soon as possible. Debris on the road, eyewitness testimony and a police investigation may help you find the responsible driver. A nearby business may have video surveillance that can help. A surprising number of hit-and-run accidents get solved, so it's important to do what you can by first reporting the accident to the authorities as quickly as possible. Write down anything that you remember as soon as you can because you never know what might be critical information later on.
How Does a Hit-and-Run Impact my Personal Injury Case?
Your injury accident claim may increase because of the hit-and-run. Failing to comply with the law that requires you to report an accident and exchange information is clearly negligent behavior. Any damages that you have because of the other driver's attempts to flee the scene can be added onto your car accident claim. For example, if faster medical treatment may have reduced the severity of your injuries, you may add those damages to your claim. Our experienced Nevada attorneys for car accidents can help you evaluate your case and include all of the appropriate damages in your claim.
Call Our Accident Attorneys in Las Vegas
If you're the victim of a hit-and-run, we want to help you get the relief that you deserve. Call our team today to speak with a friendly and experienced representative to get all your questions answered. One call is all it takes to get started on the path to recovery and fair compensation.
Legal Disclaimer
This webpage is not intended to be an advertisement or solicitation. The hiring of a lawyer is an important decision that should not be based solely upon advertisements. Material contained in our website is for general information only and does not constitute legal advice or solicitation of legal services.
Transmission of information from this site is not intended to create, and its receipt does not constitute, an attorney-client relationship between Adam S. Kutner and the user of this site. In the event that any information on this web site does not conform fully with regulations in any jurisdiction, this law firm will not accept representation based on that information.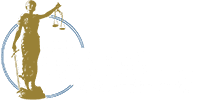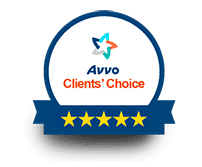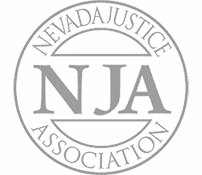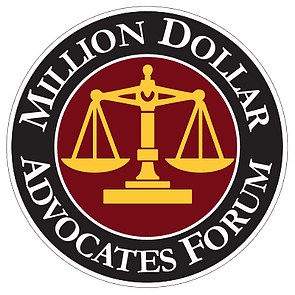 Adam Kutner is a Top 100 Trial Lawyer with Experience and Expertise that Will Benefit You
Call us today at (702) 382-0000 anytime to schedule a free consultation. We will work to get you the maximum settlement as quickly as possible.
Adam Kutner Reviews & Testimonials
"We were in a car accident – we were coming off of the interstate and were waiting – yielding at the exit and a car sped through the exit and smacked us in the rear.
It was definitely scary especially because we had our baby in the car. My husband and I and our baby in the back seat. We definitely – immediately went back in and checked on her to make sure she was okay.
We definitely had back pains my daughter had headaches. She kept holding her head and crying. It was pretty bad.
I remember seeing a couple billboards and a friend of mine did say they had a pleasant experience with Adam Kutner, so we called them right up.
They definitely were thorough, and you could tell just by talking to the people in the office that they genuinely cared about their clients.
They contacted us saying you know, explain the process on how the settlement gets done and about a week after that happened we had our settlement which was great and in my opinion Adam S. Kutner is the best attorney in Las Vegas."
– Janae Reynolds. 5/5 Stars
Real Client Testimonial: Janae Reynolds
START YOUR FREE CONSULTATION
NO FEES UNLESS WE WIN!
Home Visits Are Available
Call Now for Details