Nevada Right of Way Laws & Failure to Yield
Las Vegas is a large city with a vast network of roads. To keep traffic running safely and smoothly, the State of Nevada has created the Rules of the Road. Chapter 484B of the Nevada Revised Statutes is called the Rules of the Road. The law lists the rules that apply to motor vehicles in operation in the State of Nevada.
One of the most important ways to keep people safe on the roads is by having rules for rights of way. A right of way just means who gets to go first. When two vehicles are in the same place at once, the right of way laws decide who goes first and who waits their turn. When we all know the rules and follow them, we can avoid accidents that cause serious injuries.
Nevada law has a great deal to say about failure to yield. In fact, the word "yield" appears in the Rules of the Road 46 times. The often complex nature of right of way accidents makes having a skilled personal injury lawyer on your side a necessity after a crash. Here's what you should know about failure to yield accidents in Las Vegas.
START YOUR FREE CONSULTATION
NO FEES UNLESS WE WIN!
Why Are Failure to Yield Accidents so Serious?
When a failure to yield accident occurs, one vehicle collides with another at an intersection. The reason that failure to yield accidents are so dangerous is that they often involve the front end of the car hitting another vehicle on its side.
The side of a vehicle doesn't have the protection for a driver that the front or back of a car has. That means that a side-impact crash can produce devastating injuries for drivers and passengers. In fact, failure to yield accidents are some of the most severe accidents that can occur on the road.
Nevada's Rights of Way/Failure to Yield Laws at a Glance
Here are the most basic rules about rights of way in Nevada:
Follow traffic signs. If the sign says stop, stop. If the sign says yield to oncoming traffic, the traffic coming in the other direction has the right of way, and you must wait for them before you proceed into the intersection.
If an intersection is completely open with no lights or traffic control signs, the vehicle that gets there first is the vehicle that goes first.
If two vehicles get to an open intersection at the same time, the car on the right goes first and the vehicle on the left yields.
When you're turning left, you must yield to any vehicles that are coming from the other way until you can make the turn safely.
Nevada Law 484b.257 – Failure to Yield
The most basic law regarding rights of way and yielding in the Nevada Rules of the Road is Nevada law 484B.257. The law says that vehicles entering an intersection with a stop or yield sign must follow the instructions on the sign.
If there's a stop sign, you should stop at the stop line or before the crosswalk. You must yield anytime there's a vehicle that's already in the intersection or close enough to entering the intersection that you would create a hazard if you tried to proceed into the intersection without waiting.
Nevada Law 484B.260 – Entering From a Private Way
When you first set out on a trip, you typically begin by leaving a private drive. For example, you may leave your driveway or a parking lot to enter the road. When you enter into traffic, Nevada law 484B.260 says that you must yield to traffic that's already in the roadway.
Nevada Law 484B.263 – Entering or Leaving a Highway
There are rights of way laws that apply to entering or exiting a highway. The person entering or exiting the highway must yield to the person that's already in the lane of travel. Whether you're entering the highway or leaving it, you must be the one to yield to traffic that's already on the road that you're trying to enter.
Nevada Law 484B.267 – Emergency Vehicles
All drivers must stop for emergency vehicles. You must stop on the right-hand side of the road in a parallel position to the road. Drivers must be careful to cautiously clear the roadways so that emergency personnel can move quickly and freely.
Nevada Law 484B.270 – Bicyclists
The Rules of the Road prohibit drivers from interfering with bicyclists. If a person is lawfully riding a bicycle on the road, you must yield to the bicyclist as much as necessary so that they can continue to ride. When you pass a bicyclist, you must leave at least three feet between you and them.
How Do You Prove Fault in a Right of Way Accident?
One of the most critical parts of any right of way accident is showing who failed to yield the right of way. Determining fault means piecing together who should have stopped to wait for the other vehicle. Of course, when there's an open intersection, it isn't always immediately apparent.
There are a number of ways that our accident attorneys help clients build the evidence in a failure to yield case. We track down witnesses and collect statements. It's important to review the police report if the police responded to the scene. We look at impact damage on each vehicle and skid marks on the road. Many pieces of evidence can help tell the story of what led to the accident in your case. We work quickly and methodically to preserve valuable evidence and build the proof of the facts in your case.
Getting Help After a Failure to Yield Accident
When someone fails to yield the right of way, it can cause devastating injuries. If you're hurt because of a failure to yield accident, you have rights. Under Nevada law, you can bring a claim against the responsible person or people to recover for a wide range of losses.
Don't assume that you don't have a valid claim or that you can't recover very much. Let our team asses your case and give you a complete picture of the strength of your case and what you might recover. Call us today.
Legal Disclaimer
This webpage is not intended to be an advertisement or solicitation. The hiring of a lawyer is an important decision that should not be based solely upon advertisements. Material contained in our website is for general information only and does not constitute legal advice or solicitation of legal services.
Transmission of information from this site is not intended to create, and its receipt does not constitute, an attorney-client relationship between Adam S. Kutner and the user of this site. In the event that any information on this web site does not conform fully with regulations in any jurisdiction, this law firm will not accept representation based on that information.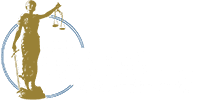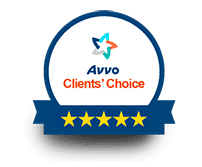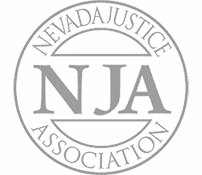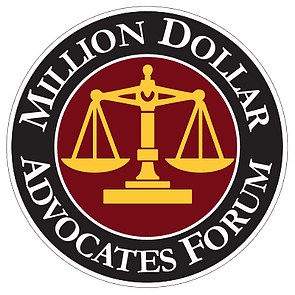 Adam Kutner is a Top 100 Trial Lawyer with Experience and Expertise that Will Benefit You
Call us today at (702) 382-0000 anytime to schedule a free consultation. We will work to get you the maximum settlement as quickly as possible.
Adam Kutner Reviews & Testimonials
"We were in a car accident – we were coming off of the interstate and were waiting – yielding at the exit and a car sped through the exit and smacked us in the rear.
It was definitely scary especially because we had our baby in the car. My husband and I and our baby in the back seat. We definitely – immediately went back in and checked on her to make sure she was okay.
We definitely had back pains my daughter had headaches. She kept holding her head and crying. It was pretty bad.
I remember seeing a couple billboards and a friend of mine did say they had a pleasant experience with Adam Kutner, so we called them right up.
They definitely were thorough, and you could tell just by talking to the people in the office that they genuinely cared about their clients.
They contacted us saying you know, explain the process on how the settlement gets done and about a week after that happened we had our settlement which was great and in my opinion Adam S. Kutner is the best attorney in Las Vegas."
– Janae Reynolds. 5/5 Stars
Real Client Testimonial: Janae Reynolds
START YOUR FREE CONSULTATION
NO FEES UNLESS WE WIN!
Home Visits Are Available
Call Now for Details