Dealing With and Outsmarting Auto Insurance Adjusters
Most Americans have to work with auto insurance adjusters sooner or later. Whether you are in an accident that is minor or serious, knowing how to deal with the insurance adjuster is essential for getting a fair resolution. Our Las Vegas car accident attorneys explain how to outsmart the insurance adjusters and stay one step ahead in your personal injury case.
Here are ten tips for how to deal with auto insurance adjusters:
START YOUR FREE CONSULTATION
NO FEES UNLESS WE WIN!
It's common for the insurance company to ask a claimant to sign a medical release. It's a document that gives them access to your medical information. But, they might ask for records for an extended period of time. They might be fishing for pre-existing conditions that they can use to deny or reduce your claim. Don't sign this kind of release without speaking to an experienced attorney for insurance claims.
Statements of the other party can be powerful evidence. If you say something to the insurance adjuster, they may use it against you later if the case goes to court. And of course, they might try to twist your words or embellish what you meant. The insurance adjuster doesn't work for you. They work for the insurance company. Be careful what you say.
Just like a diamond, insurance settlements are forever. Once you sign onto a settlement, even if you have additional losses later, you can't go back and get more compensation. Don't miss out on future medical needs or long-term lost income by signing a settlement agreement too soon. An experienced legal advocate can help you thoroughly evaluate your damages.
RELATED: What to Do With Your Personal Injury Settlement
One way to outsmart the insurance company is to keep all of your records in one place. Whether the insurance adjuster tries to overwhelm you or underwhelm you with paperwork, having it all in one place to reference is critical. Use a designated folder to keep paper documents in, and be sure to save copies of all email correspondence.
During the claims adjustment process, you're likely to receive a document called a reservation of rights letter. This is a document that says that the insurance company is willing to discuss the claim, but they're not admitting liability. Take a deep breath when you receive this letter, knowing what it is and what it means.
Insurance claims are won and lost based on evidence. Keep records of your medical bills, your out-of-pocket losses and your lost wages. The more proof you have of your losses, the more likely you are to outsmart the insurance company's attempt to deny or lowball your claim.
The insurance company will probably try to steer you to the maintenance or body shop that they prefer. But don't be fooled. As long as they charge reasonable rates, you have the right to choose what body shop to use for repairs. You don't have to use the body shop that the insurance company recommends, even if they try to imply that you must.
When you have repairs done after an auto accident, you might use original manufactured parts or after-market parts. Original equipment manufactured (OEM) parts are the same as the parts that are in your original vehicle. After-market parts are not the same. In some cases, after-market parts are good enough. Other times, they do not return your vehicle to its original value. Understand the difference, and research what's appropriate for your case.
In many circumstances, you have the right to get a rental car during repairs. The insurance company may not volunteer this information. Check whether a rental car is covered under the policy so that you can get where you need to go while you wait for repairs on your vehicle.
Remember, an insurance claim is a negotiation. The parties agree on an amount to resolve the case. Outsmarting the insurance adjuster means knowing what your claim is worth and convincing the insurance company to pay you the fair value. Good negotiation requires arguments, evidence and tenacity. A personal injury attorney has experience negotiating with the insurance company and can speak on your behalf to reach a fair settlement.
What Is an Insurance Adjuster?
An insurance adjuster is a person who evaluates insurance claims. They decide whether the claim is valid and what amount the insurance company has to pay to settle the claim. An insurance adjuster may work on behalf of the insurance company, or they may work on behalf of the person who files the claim.
Here are some reasons that you might need to work with an insurance adjuster:
Car accidents
Slip and fall accident
Falling objects
Dog bites/other animal bites
Damages caused by defective products
Tree damages
Structural damages
Weather events
Car accidents are a leading reason that people have to deal with insurance adjusters. However, that is just one of the reasons that people come into contact with adjusters. Whatever the situation, how you handle it can significantly impact the compensation that you receive.
What Are the Three Types of Insurance Adjusters?
The three types of insurance adjusters are staff adjusters, independent adjusters and public adjusters. A staff adjuster is a direct employee of the insurance company. An independent adjuster still works for the insurance company, but they are a contractor. A public adjuster is someone who works on behalf of the person who brings the insurance claim.
How Our Las Vegas Attorneys for Auto Accidents Can Help
If you have an insurance claim, our attorneys can help you outsmart the insurance adjusters. We have years of experience working for fair resolutions for accident victims. Our team can speak to the insurance company on your behalf. We can guide you through gathering the information that you need and using it to your advantage to get you the compensation that you deserve. We can get involved in your case the same day. Call us today to get started.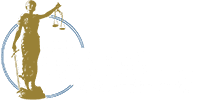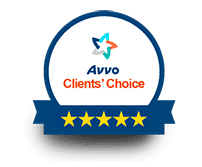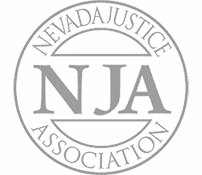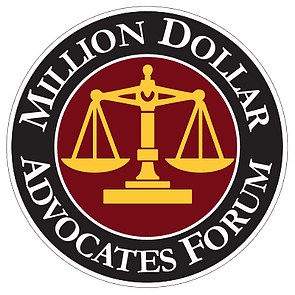 Adam S. Kutner is a top 100 trial lawyer with 32 years' experience and expertise that will benefit you
Call us at (702) 382-0000 anytime to schedule a free consultation. We will work to get you the maximum settlement as quickly as possible so you can move forward on your healing journey.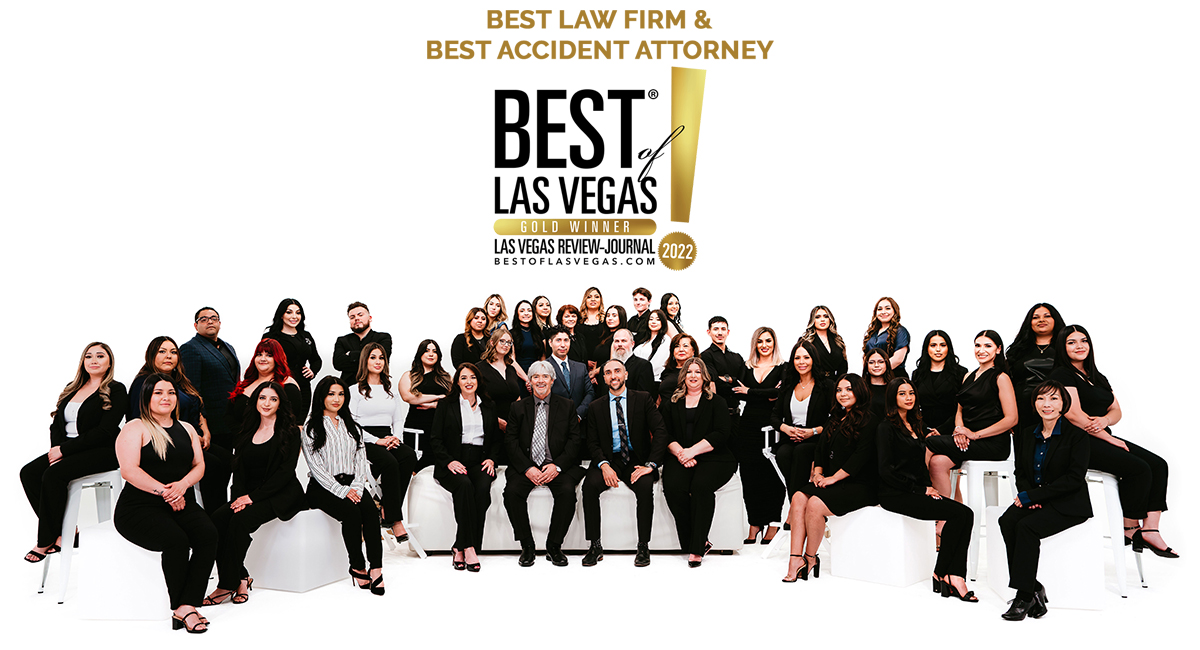 Personal Injury Practice Areas in Las Vegas
Adam S. Kutner reviews and testimonials
"We were in a car accident – we were coming off of the interstate and were waiting – yielding at the exit and a car sped through the exit and smacked us in the rear.
It was definitely scary especially because we had our baby in the car. My husband and I and our baby in the back seat. We definitely – immediately went back in and checked on her to make sure she was okay.
We definitely had back pains my daughter had headaches. She kept holding her head and crying. It was pretty bad.
I remember seeing a couple billboards and a friend of mine did say they had a pleasant experience with Adam Kutner, so we called them right up.
They definitely were thorough, and you could tell just by talking to the people in the office that they genuinely cared about their clients.
They contacted us saying you know, explain the process on how the settlement gets done and about a week after that happened we had our settlement which was great and in my opinion Adam S. Kutner is the best attorney in Las Vegas."
– Janae Reynolds. 5/5 Stars
Real Client Testimonial: Janae Reynolds
START YOUR FREE CONSULTATION
NO FEES UNLESS WE WIN!
Home visits are available
Call now for details