Types of Damages in a Personal Injury Accident
A homeowner's association can quickly become a source of frustration and trouble if you're hurt on HOA property. When you're injured on HOA property, you may be left wonder what to do and where to turn.
Fortunately, you may have the right to claim financial compensation after an injury on homeowner association property. You and your team of personal injury lawyers can work together to build a claim to get the financial help you need after an accident. Here's what you should know about liability for injuries on HOA property.
START YOUR FREE CONSULTATION
NO FEES UNLESS WE WIN!
Who Is Liable for Injuries on HOA Property?
The person or party who is liable for injuries on HOA property is the person or party who causes the injuries. If the HOA acts negligently by failing to maintain the property in a safe condition, the HOA may be legally liable for the injuries that result. Determining liability depends on tracing the cause of the injury to determine who is responsible for the unsafe condition that results in the injury.
Can You Sue The HOA?
Yes, you can sue the HOA if you're injured because of an unsafe condition on HOA property. The HOA is a business organization just like any other business. If the HOA acts negligently in a way that results in an injury, the HOA is a legal entity, and the victim may hold them liable for the victim's damages.
When Can You Sue An HOA?
You may sue an HOA if you're hurt because of negligent, reckless or intentional conduct on the part of the HOA. A homeowner's association has a duty to maintain their premises in working condition. If the HOA fails to do what's necessary to keep the property safe, and you're hurt as a result, you may sue the HOA.
To have a successful claim against a homeowner's association, you must prove the following:
The HOA has a duty of care to keep the premises in a safe condition. This element is usually easy to prove. All homeowner's associations have a responsibility to care for their property.
The HOA breached their duty of care. Showing a breach of duty means getting into the facts of the case and showing how an unreasonably dangerous condition existed on the property at the time of the accident.
An injury results from the breach of duty. You must show the connection between the breach of duty and the injuries. If there's a dangerous condition on association property, but no one gets hurt, there's no lawsuit for that. It must be the dangerous condition that's the cause of your injuries.
Damages resulting from the accident. You must have losses that result from the accident. Medical bills, property damage or other types of losses must be present for you to have a valid claim against the HOA. Your attorney can help you determine what kinds of damages apply.
Legal Standards in HOA Lawsuit Cases
The standard that applies to the HOA depends on the injured party's status with relation to the HOA. A property owner or resident may have the highest standard of protection. The law may treat an owner or resident as an invitee who is there for the benefit of the HOA as a paying customer.
A social guest of a resident may be only a licensee. A licensee still enjoys some protections against dangerous conditions, but the HOA may have a higher duty to residents than guests. By comparison, as far as trespassers are concerned, the HOA has no duty of care other than to prevent extremely reckless or intentional harm.
HOA Breach of Fiduciary Duty
If you are an HOA resident and the injured party, you may consider bringing a breach of fiduciary duty claim in addition to a claim for negligence. The HOA has a duty to act in the best interests of their residents.
The obligation to act in the best interests of association members is called a fiduciary duty. If the HOA breaches their fiduciary duty in a way that results in an injury, the breach of fiduciary duty may be another grounds to bring a valid claim.
Comparative Negligence in HOA Lawsuits
It may be possible that multiple parties share blame for the accident. For example, the accident may occur because you step on a sharp piece of glass in a common area on homeowner association property. However, you may be barefoot at the time of the accident. The association may be to blame because they failed to clean up the glass, and you may be to blame because you wore improper footwear.
Nevada law allows the parties to share legal liability. Even if you're partially at fault for what happened, in this example not wearing proper shoes, the HOA may still be liable for their contribution to the accident. You can bring the claim against the HOA for at least some of your damages.
When you share blame for the accident in some way, there's no way to know exactly how much percentage of fault to assign to you. It's up to the jury to decide how much of the incident is your fault and how much is the fault of the HOA. In our example, your attorney would make the argument that it's perfectly reasonable for you to walk in bare feet because you should be able to assume that the HOA common area doesn't have sharp glass on the ground. Ultimately, it's up to the finder of fact, or the jury, to decide how much fault to assign to each party. Your injury attorney can help you determine how the jury might decide fault and what you can expect to recover if you might share some responsibility for the accident.
Work With Our Las Vegas Premises Liability Attorneys
Are you hurt because of a dangerous condition on HOA property? You have rights. Our attorneys can help you explore your rights to claim compensation for medical bills, lost work, mental injuries, pain and suffering, and more.
If you're hurt, contact our attorneys to speak confidentially about your claim. Our team can help you assess what your claim might be worth and explore your options to seek compensation. Your time to file a claim is limited. Contact us today.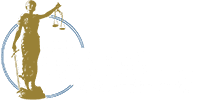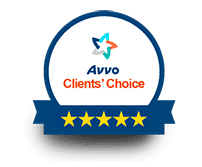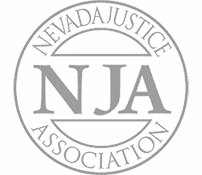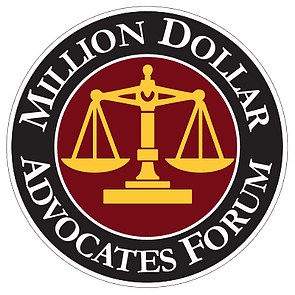 Adam Kutner is a Top 100 Trial Lawyer with Experience and Expertise that Will Benefit You
Call us today at (702) 382-0000 anytime to schedule a free consultation. We will work to get you the maximum settlement as quickly as possible.
Adam Kutner Reviews & Testimonials
"I needed an attorney because I couldn't deal with the accident on my own, so I needed someone else's opinion about my accident.
Well I heard about Adam Kutner through an associate of mine and I chose to seek him because I heard of him before also, so I thought he would be the best option for me.
I was very happy with my settlement and it came quicker than I thought, in just a couple months I received a check in the mail.
When I recommend Adam Kutner I would tell them that the settlement comes very quickly, and he is very helpful with transportation and whatever else you may need."
– Deborah Banks. 5/5 Stars
Real Client Testimonial: Deborah Banks
START YOUR FREE CONSULTATION
NO FEES UNLESS WE WIN!
Home Visits Are Available
Call Now for Details