Restaurant Injury Liability
When we discuss premises liability claims, slip and fall accidents are the most common injury people think about. However, premises liability laws include a broader range of accidents and injuries besides slip and fall accidents. One such sub-category of premises liability claims is when restaurant guests are injured while on the restaurant owner's property.
Getting injured when visiting a Las Vegas restaurant is never what you expect. Fortunately, Nevada's premises liability laws allow you to seek compensation for injuries sustained when on the restaurant's property.
START YOUR FREE CONSULTATION
NO FEES UNLESS WE WIN!
At Adam Kutner, Personal Injury
Attorneys, our team is proud to offer years of experience in premises liability cases.
What is premises liability law in Nevada?
Premises liability law generally requires property owners to ensure their property is safe and make reasonable efforts to maintain safe property conditions. When applied to restaurants, it means that the restaurant owner should ensure their property is well-maintained and provides a safe environment for customers.
What is required to prove a restaurant injury claim?
There are four elements you must prove when you file a restaurant injury claim:
Negligence – The restaurant owner has a duty of care to their customers. When they fail to provide that duty of care, they are considered negligent.
Breach of Duty – You must prove the restaurant owner failed to provide a duty of care and breached their responsibility.
Causation – You must prove that the breach of duty directly contributed to your injuries.
Damages – You must show that you sustained actual harm and your injuries resulted in damages, such as medical bills, lost wages, etc.
In addition, you must establish the following:
The defendant is the restaurant owner or their agent, who was responsible for the restaurant when your accident occurred.
You were on the property with the consent of the restaurant owner and not a trespasser.
There were dangerous or hazardous conditions that existed on the property.
The restaurant owner or their agent was fully aware of or should have known about the dangerous or hazardous conditions.
The restaurant owner or their agent failed to take reasonable measures to safeguard and protect you from dangerous or hazardous conditions. As a result, you sustained personal injuries.
What if I was partially at fault for my injuries?
Premises liability restaurant injury cases in Nevada rely on the concept of comparative negligence. Each party involved in the claim is evaluated and assigned a percentage of fault depending on how they contributed to the accident.
In situations where you may have been partially at fault for your injuries, you could still seek compensation from the restaurant owner as long as they were at least 51 percent or more at fault. However, your damages would be reduced based on this percentage.
What are some common restaurant injuries?
Slips and Falls
Slips and falls can occur in restaurants when carpeting and flooring need repairs. For example, there may be rips or tears in the carpeting or sections of tile missing that create a tripping hazard.
Other causes of slips and falls could be failing to clean up spills and wet or slippery floors without any warning signage. Causes can also include a change in the floor's elevation, such as a slight step up or down, that is not properly marked with warnings.
Food Poisoning
rovided them with contaminated or expired food. Improper food handling and storage could also lead to food poisoning.
Additionally, a lack of experience by the cooks in the kitchen could result in food not being cooked to the proper temperatures or not being held at the correct temperatures. The restaurant owner could even be held responsible when their kitchen staff knowingly serves expired food.
Overserving Drunk Patrons
When a restaurant continues to serve someone who is clearly intoxicated, they could be held liable in the event of an accident. For instance, the drunk patron leaves the restaurant, gets into their car, and gets into an accident that kills another person.
Exceeding Posted Capacity Limits
When a restaurant exceeds its posted capacity limits, it creates potential hazards for accidents and injuries. For instance, if the crowd waiting for tables becomes too excessive, it can increase the risk of being knocked down and trampled.
Water Leaks or Flooding
If there are water leaks or overflowing toilets or sinks in restrooms, they create a danger to customers. The floor can become slippery, and someone could slip, fall, and injure themselves. There are also risks of exposure to human waste that could lead to serious illnesses.
Water leaks could also create damage to ceiling tiles, causing them to fall out and hit a person on the head. Furthermore, water leaks increase the risks of exposure to mold and mildew.
Fires
Fires present a clear and present danger. When injuries occur because the restaurant is not able to safely evacuate if a fire occurs or lacks the proper safety suppression equipment, they can be held accountable.
Improper Use or Storage of Chemicals
When the restaurant uses different chemicals for cleaning and other purposes and fails to use them correctly or store them properly, they could pose risks to customers. For example, kitchen staff uses a chemical cleaning product while preparing food that then gets into and contaminates the food.
Inadequately Maintained Parking Lot
When the parking lot is not well-maintained or properly lit, it can increase the risks of accidents. For example, cracked and missing pavement can lead to slip and fall accidents.
Defective Products
When a restaurant continues using defective products in spite of being aware that they could cause potential injuries, they are responsible should guests be hurt. For instance, the manufacturers of the restaurant's chairs recalled them because of the risk of collapsing, yet the restaurant continues to use the chairs instead of replacing them.
What damages could I seek as part of my restaurant injury claim?
You are allowed to seek compensatory damages as part of your restaurant injury claim, such as:
Medical Bills
Physical Therapy Expenses
Mental Health Expenses
Present and Future Lost Wages
Pain and Suffering
Loss of Consortium
Disfigurement
In cases where you sustain catastrophic injuries, such as spine and brain injuries, you should expect a much higher settlement since these are life-changing injuries. Furthermore, should someone die due to a restaurant owner's negligence, the surviving family members can file a wrongful death lawsuit.
Does it matter if the restaurant is part of a chain or a single store?
Nevada premises liability laws apply to all restaurants, whether part of a huge corporation or a locally owned and operated store. If you are injured, and the restaurant was at fault, you are entitled to compensation from the owner with help from your store injury attorney.
How can a restaurant injury lawyer help with my restaurant injury claim?
A Las Vegas restaurant injury lawyer from Adam S. Kutner, Injury Attorneys, can help review and evaluate your accident and injuries to see if you have legal grounds to pursue your restaurant injury claim. In addition, they can help determine who should be held responsible for your injuries.
In some cases, more than one party could be responsible. As a result, both parties can be included in your restaurant injury claim. Our Las Vegas Law firm will help prove you were injured and whether the restaurant owner was negligent and failed to provide a duty of care.
If you have been injured or got food poisoning at a restaurant, speak with a restaurant injury or food poisoning attorney as soon as possible.
Schedule your free case evaluation and consultation with our Las Vegas restaurant injury lawyer today.
Sources:
Premises Liability. (2022).
Personal Injury Practice Areas in Las Vegas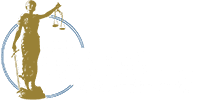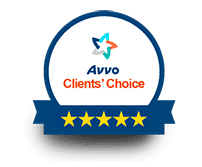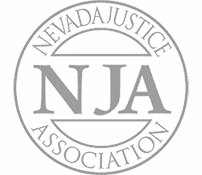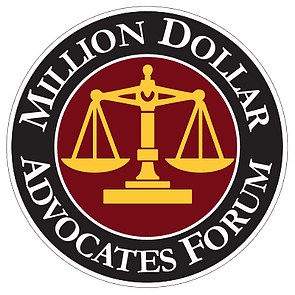 Adam S. Kutner is a top 100 trial lawyer with 32 years' experience and expertise that will benefit you
Call us at (702) 382-0000 anytime to schedule a free consultation. We will work to get you the maximum settlement as quickly as possible so you can move forward on your healing journey.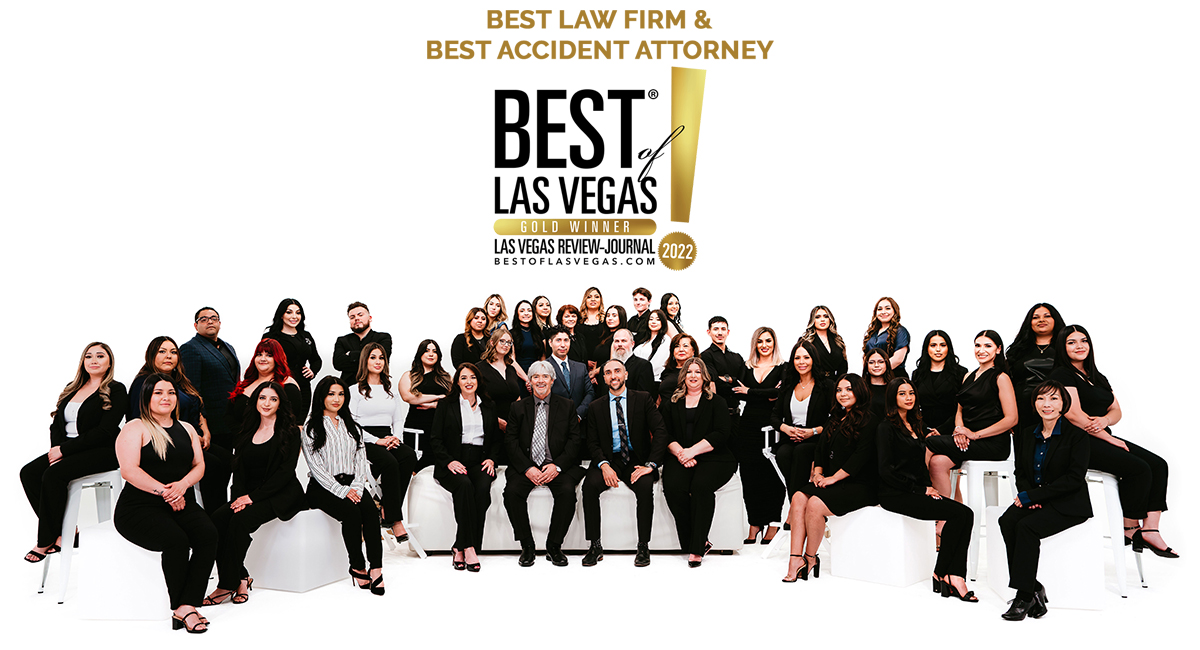 Adam S. Kutner reviews and testimonials
"I needed an attorney because I couldn't deal with the accident on my own, so I needed someone else's opinion about my accident.
Well I heard about Adam Kutner through an associate of mine and I chose to seek him because I heard of him before also, so I thought he would be the best option for me.
I was very happy with my settlement and it came quicker than I thought, in just a couple months I received a check in the mail.
When I recommend Adam Kutner I would tell them that the settlement comes very quickly, and he is very helpful with transportation and whatever else you may need."
– Deborah Banks. 5/5 Stars
Real Client Testimonial: Deborah Banks
START YOUR FREE CONSULTATION
NO FEES UNLESS WE WIN!
Home visits are available
Call now for details