5 Most Common Trip and Fall Injuries at Bars and Nightclubs
A personal injury accident can occur when you least expect it. Even when you head out for a night on the town, you might become the victim of a slip and fall. What's supposed to be a fun night in a Las Vegas bar can turn into a painful accident that leads to a long recovery. You might wonder if you can claim compensation when you're hurt in a bar slip and fall. Here's what you should know about how to recover financial compensation for a slip and fall at a bar:
START YOUR FREE CONSULTATION
NO FEES UNLESS WE WIN!
Can I Recover Financial Compensation for a Slip and Fall at a Bar in Nevada?
If you're hurt in a slip and fall accident at a bar in Nevada, you may be able to recover financial compensation. The bar owner may be responsible for the accident if it occurs because the bar owner or their employees don't take enough steps to keep patrons safe. In order to win compensation, you have to prove that the accident occurs because the bar doesn't do enough to secure the property. If you're hurt because the bar owners don't do enough to keep you safe, you may receive a payment for your injuries and other damages.
How Can a Slip and Fall in a Bar Give Rise to Legal Liability in Nevada?
There are many ways that a bar slip and fall can result in legal liability for the bar. Bar owners have a very high duty to keep their premises safe for bar patrons. Here are just some of the ways that a slip and fall in a bar can result in a legal claim:
Overcrowding
A bar must be careful only to have a reasonable crowd at any time. If an accident occurs at a time that the bar is beyond capacity, the result may be a slip and fall injury. The bar can be liable for the reason that they allow the bar to become overcrowded.
Failing to inspect the bar
Part of owning a business is actively taking steps to keep patrons safe. Bar owners and their employees must regularly check the venue to find dangers on the property. They must actively clean inside the bar area, the sitting area, the bathroom and even outside on the property. If the bar owners or their employees don't make enough efforts to find things in the bar that might cause a slip and fall, they might be legally liable when a slip and fall occurs.
Inadequate lighting
While bar owners might want to create a certain ambiance with lighting, they must also make sure dim lighting doesn't cause a slip and fall. Bar owners should be sure not to have chairs and other obstructions where you can trip if the lights are too low. Inadequate lighting can be a problem for a bar if a slip and fall accident occurs.
Inadequate security
A bar owner or operator should appreciate that running a bar requires security. The bar needs adequate safety personnel in order to protect patrons from a variety of dangers. If the bar doesn't have enough security at the time of the slip and fall, inadequate security can give rise to legal liability.
Warning of hazards
When the bar knows about a danger, it must give you a clear indication. Too often, bar owners don't take steps to rope off areas or even place danger signs in places where there are trip hazards or spills. When a bar fails to warn you about dangers, they can be legally liable when you're hurt in a slip and fall accident.
What Is the Legal Basis for Financial Compensation for a Bar Slip and Fall in Nevada?
Business owners like bar owners have the highest legal duty to their patrons. They invite people to their bar to do business with them. That gives the bar owner a very high responsibility to their patrons under the legal theory of premises liability. When a bar owner fails in their duties, they're acting negligently. Their negligence is the legal basis for your recovery. You must show that your injuries occur because they don't do enough to keep the property safe. When you show the link between the bar owner's failures to take enough steps to keep the property safe and your injuries, you can claim compensation under Nevada law.
Can I Still Claim Financial Compensation for a Slip and Fall if I Was Drinking in a Bar?
Yes, you may still be able to claim financial compensation for a slip and fall if you're drinking. The rules for liability look at everyone's behavior. The court looks at what the bar owners did, and the court looks at your actions, too. Even if you're partially to blame for what happened, you may still deserve financial compensation. As long as you're not 51 percent or more liable for your injuries, you still have a legal right to recover under Nevada law.
Are Nevada Laws for Slip and Fall Accidents in Bars the Same as Nevada Dramshop Laws?
No, dram shop laws aren't the same thing as slip and fall laws for accidents in bars. Dramshop laws have to do with bar liability for overserving a patron. Nevada law doesn't allow for legal liability for a bar for the actions of an overserved patron. Nevada law is different than many other states in that bar owners generally aren't liable for the actions of overserved guests. But dramshop laws aren't related to slip and fall accident liability. Bar owners have liability when their negligence results in an injury to a bar patron.
What Should I Do if I'm Hurt in a Slip and Fall in a Bar? Call Our Bar Slip and Fall Attorneys
If you're hurt in a slip and fall accident in a bar, you may recover financially for your injuries. Our Nevada bar slip and fall attorneys can help you determine if you have a right to payment. If you have a right to financial compensation, we can help you file your claim and pursue it effectively. There's no cost to call us for a consultation. Call us today to immediately talk to a member of our team.
Personal Injury Practice Areas in Las Vegas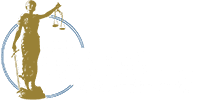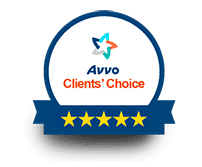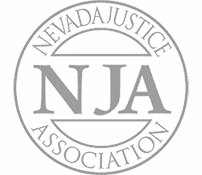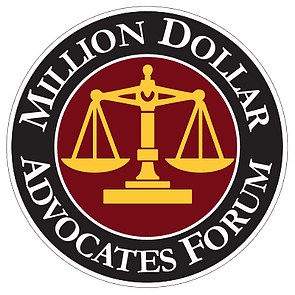 Adam S. Kutner is a top 100 trial lawyer with 32 years' experience and expertise that will benefit you
Call us at (702) 382-0000 anytime to schedule a free consultation. We will work to get you the maximum settlement as quickly as possible so you can move forward on your healing journey.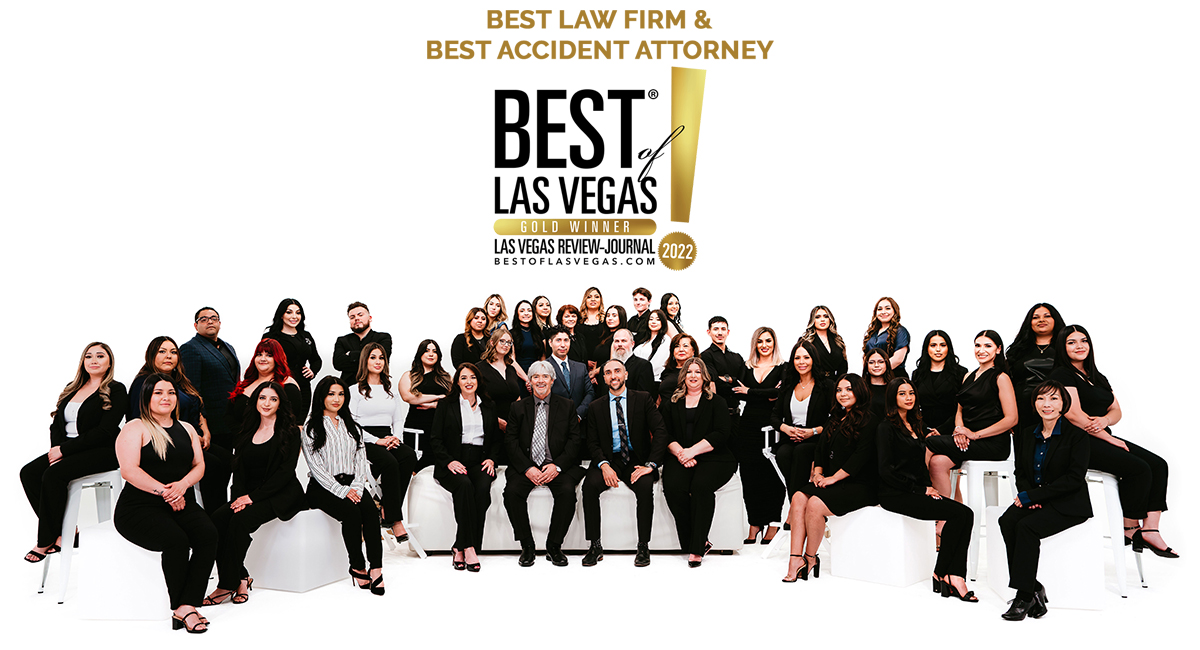 Adam S. Kutner reviews and testimonials
"I needed an attorney because I couldn't deal with the accident on my own, so I needed someone else's opinion about my accident.
Well I heard about Adam Kutner through an associate of mine and I chose to seek him because I heard of him before also, so I thought he would be the best option for me.
I was very happy with my settlement and it came quicker than I thought, in just a couple months I received a check in the mail.
When I recommend Adam Kutner I would tell them that the settlement comes very quickly, and he is very helpful with transportation and whatever else you may need."
– Deborah Banks. 5/5 Stars
Real Client Testimonial: Deborah Banks
START YOUR FREE CONSULTATION
NO FEES UNLESS WE WIN!
Home visits are available
Call now for details