How Long Does a Slip Fall Case Take?
While it's true that most slip and fall cases settle before going to trial, some will still end up in court. This is why it's vital for slip and fall victims to understand how long they can expect a case to take before they reach a resolution.
Although the actual length a case will take depends on a variety of factors, having a general understanding of the process can ensure you're prepared. Adam S. Kutner & Associates can help determine if your case is the type that will go to trial, and what aspects may prolong the process.
START YOUR FREE CONSULTATION
NO FEES UNLESS WE WIN!
A Slip and Fall Case May Take a Few Months or a Few Years
The time it takes for a slip and fall case to resolve from start to finish can be anywhere from a few months to a few years depending on the exact circumstances involved in the case.
As the victim in the case, you have some control over how long the trial takes. There are things that you can do to make the case shorter, but there are many aspects to consider as you make decisions throughout the case.
After the Accident
Immediately after the accident, you should seek emergency medical attention and begin your care plan. You should preserve the evidence available at the scene and take photographs of the accident scene and the surrounding areas.
Get witness contact information and make a formal report to company representatives if your slip and fall occurs at a business. It's never too early to make contact with an attorney. They can help you take the right steps to preserve evidence.
After the accident: A few days to a few weeks
Filing the Complaint
The next step is to prepare a complaint and file it. That means gathering the information you need to submit your claim. It's crucial that your complaint is technically accurate and that it contains all of your grounds for recovery.
It might take several weeks to gather the information. You file your complaint with the appropriate court. You must also formally serve the other side with the paperwork so that they know you have a claim.
Filing the complaint: A month or more
Answer to the Complaint
When you file the complaint, the other side has 20 days to reply. They can use this time to find an attorney and prepare their written response. They must formally file their answer with the court and give you a copy.
Answer to the complaint: Approximately one month
Demand Letter
After you receive the answer from the other side, it's customary to send the other side a demand letter. A demand letter formally states what you want from the other side to resolve the case.
You give detailed reasons that you believe your demands are legally justified. The other side might respond to your demand letter, and you may have some negotiations back and forth.
Demand letter: A few weeks
Pretrial Discovery and Case Preparation
Once you've both stated your positions, it's time to get started preparing your case. Even though you preserved information right when your accident occurred, it's time to get down to business preparing your case in detail. You might work with medical and occupational experts. You might gather a great deal of paperwork and make contact with witnesses.
Formal discovery can include asking the other side to answer questions under oath. Depositions are another standard part of the discovery process. It's important to work with your attorney to determine what you need to prepare a strong case and create a plan to build the necessary evidence to succeed.
Pretrial discovery and case preparation: Several months
Settlement Talks and Pretrial Motions
Once you've built your case and explored all of the evidence, it's time to explore settlement seriously. Settlement talks may take place informally in conversations between attorneys. You may also participate in formal settlement talks like a mediation session.
You may also need to bring some issues to the court's attention. It might be important to file pretrial motions with the court to ask them to rule on preliminary matters. If you reach a resolution, you move on to collecting your judgment. If you don't resolve your case, you head to trial.
Settlement talks and pretrial motions: A few months
Trial
The court schedules the trial. In most cases, the trial is scheduled several months in advance. Scheduling the trial with so much notice gives you time to summon witnesses and prepare evidence and arguments. After the presentation of evidence, the jury has time to deliberate their decision.
Trial: Several months
Collecting Your Judgment and Appeals
If the jury rules in your favor, the other side has about ten days to pay the judgment. If either side dislikes the verdict, they may appeal to a higher court. When either side appeals, the case continues.
Collecting your judgment: A couple of weeks
Appeals: Several months
What Makes a Case Take a Long Time?
A case tends to take longer if it's complicated. When it's not completely obvious who's to blame, the case can take extra time while the parties sort it out. Also, if there are legal issues that may impact the outcome of the case, the case may take longer while the parties file court motions and wait for the court's decision.
As the victim, you have some control over how long a case takes. It's up to you whether to accept or reject a settlement offer. When the other side offers you a settlement, you can decide whether to end the case or continue to work towards a different resolution.
How A Personal Injury Attorney Can Help
Your personal injury attorney understands that you would like a quick resolution so you can continue your recovery. They will work with you to prepare a strategy to help you get the compensation you need. They will provide expert insight into the specific aspects of your case that may prolong your case.
Your attorney will also correctly prepare your case with all of the pertinent evidence, which can help ensure a smooth case. While it may seem overwhelming when you are facing a slip and fall case, an attorney is your ally in getting the compensation you need to get back to normal life.
Legal Disclaimer
This webpage is not intended to be an advertisement or solicitation. The hiring of a lawyer is an important decision that should not be based solely upon advertisements. Material contained in our website is for general information only and does not constitute legal advice or solicitation of legal services.
Transmission of information from this site is not intended to create, and its receipt does not constitute, an attorney-client relationship between Adam S. Kutner and the user of this site. In the event that any information on this website does not conform fully with regulations in any jurisdiction, this law firm will not accept representation based on that information.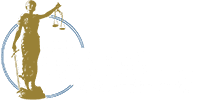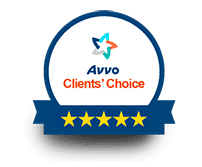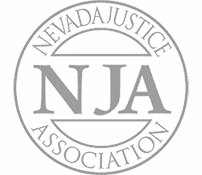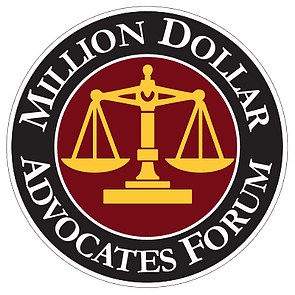 Adam Kutner is a Top 100 Trial Lawyer with Experience and Expertise that Will Benefit You
Call us today at (702) 382-0000 anytime to schedule a free consultation. We will work to get you the maximum settlement as quickly as possible.
Meet More Associate Attorneys
Adam Kutner Reviews & Testimonials
"I needed an attorney because I couldn't deal with the accident on my own, so I needed someone else's opinion about my accident.
Well I heard about Adam Kutner through an associate of mine and I chose to seek him because I heard of him before also, so I thought he would be the best option for me.
I was very happy with my settlement and it came quicker than I thought, in just a couple months I received a check in the mail.
When I recommend Adam Kutner I would tell them that the settlement comes very quickly, and he is very helpful with transportation and whatever else you may need."
– Deborah Banks. 5/5 Stars
Real Client Testimonial: Deborah Banks
START YOUR FREE CONSULTATION
NO FEES UNLESS WE WIN!
Home Visits Are Available
Call Now for Details