START YOUR FREE CONSULTATION
NO FEES UNLESS WE WIN!
Getting seriously hurt in a car crash in Las Vegas can leave you reeling and feeling exhausted, wondering how to recover from the damages and losses you've suffered. You want to focus on healing from your injuries, but the bills are piling up, and you can't return to work. What are you to do next?
Why contact a personal injury attorney so soon after an accident
For several reasons, you will want to contact a personal injury attorney right after an accident:
The law firm will legally represent you and fight on your behalf to recover financial losses resulting from the accident
Nevada has a two-year statute of limitations to file a personal injury claim. The sooner you file, the better time you have to collect all the information needed to build your case.
The personal injury attorney can sort out all the information for you, saving you the stress and hassle of figuring it out yourself
They can communicate and negotiate on your behalf with the negligent party's insurance company to argue for the maximum compensation you deserve
They know Nevada laws inside and out, having won many previous personal injury lawsuits. They are highly skilled and knowledgeable and can steer your case in the right direction.
Why work with Adam S. Kutner, personal injury attorney?
We have fought and won numerous personal injury cases over three decades. Our experience counts when you need it most. Our process to build your personal injury claim starts with filing a lawsuit in court. We will gather all the information necessary, such as:
Performing the investigation that requires gathering all evidence in a timely manner. From police reports to medical reports and examining the insurance claim.
Interviewing expert witnesses and utilizing our network of experts in accident reconstruction and medical and forensic specialists
Summing up the value of your damages for pain, suffering, and all losses, including future income
Usually, the first settlement offered by the other side is less than you deserve. So, we will negotiate for a higher amount that fits the situation fairly.
If the other side does not want to settle fairly, that's when we go to trial to allow a judge and jury to hear all the evidence
What can I recover in a personal injury claim?
When discussing recovering damages in a personal injury claim, we refer to the monetary losses you incurred due to the accident. These itemized categories can be:
Medical bills: Covering ambulance costs, hospital stays, doctors and health insurance invoices, medicine, and physical therapy. Anything related to your health recovery.
Property damage: We will talk with the insurance companies to determine how much auto repair is needed or if a full auto replacement is required
Lost wages: A tally of your paychecks/salary up to the time of the accident and how much time from work you have lost income due to the accident
Reduced earning capacity: If your injuries are so severe you need ongoing health treatment, we will analyze the amount of future income you are losing while under care
Pain and suffering: Physical pain, emotional trauma, and mental anguish are intangible amounts we have to carefully consider and evaluate to add to the overall recovery costs
Punitive damages: If it is discovered that the offender intentionally acted with malice and conscious disregard for the safety of others, we will ask for punitive damages based on section 42.005 of the Nevada Revised Statutes (NRS)
Wrongful death: Per Nevada law NRS 41.130, the "actions for personal injuries by wrongful act, neglect or default of another, the person causing the injury is liable to the person injured for damages"
As you can see, it can become complicated to assemble and connect all the pieces of the legal puzzle together. Our decades of practice in personal injury law have distinguished us in bringing car accident cases to a beneficial closure for many families in Las Vegas, Nevada.
What qualifies as a personal injury case?
First and foremost is applying Nevada's comparative negligence laws to the accident case. The interpretation of law NRS 41.141 will allow a victim to recover damages provided the plaintiff is not more at fault than the defendant. Usually, if it is found the defendant is 51% or more for causing the accident, then they are held liable for paying damages to the plaintiff.
Another important legal aspect of a personal injury claim is demonstrating how the three-pronged negligence applies to the case. A preponderance of evidence must show:
Duty of care: People and businesses are responsible for acting in a reasonable manner, owing a duty of care in following laws, rules, and regulations to protect and operate in a safe way
Breach of duty of care: A breach is when the defendant failed to act with reasonable care, resulting in the plaintiff's injuries
Damages: Because the defendant caused the accident and, therefore, caused severe injuries to the plaintiff, the defendant must pay the plaintiff for damages suffered
Under tort law, if negligence is proven, the plaintiff will either be awarded compensatory damages in a court trial or settle out of court with the defendant. You will want a reputable legal team on your side to fight for the best outcome of your personal injury case who knows how to apply all of these complex laws.
How much is the financial compensation for injured persons?
Per the law, being awarded financial compensation in a personal injury lawsuit aims to make the injured whole again. This means to try and rectify the injured person's situation back to normal before the accident. The goal is so that the injured can begin a road to recovery.
You might be wondering what the amount could be in your particular case. Since each case is unique, it depends on the variety of factors we can prove in court.
Cases can be settled in the low thousands to millions of dollars. There is no one amount we can say applies to each and every case. As mentioned previously, you may also be eligible to receive punitive damages in addition to compensatory damages, depending on the circumstances of your case. There are caps to punitive damages per NRS 42.005. We explain damage caps in further detail in this article.
We can't stress enough the importance of contacting a personal injury attorney right after a serious accident so that we can get to work on figuring out the potential monetary award of your claim. We'll give you a general idea of what to expect when we win your case.
Las Vegas personal injury lawyer consultation
Contact a Las Vegas accident attorney at the law firm of Adam S. Kutner. When hiring us to represent you in a personal injury claim, you stand to lose nothing but a lot to gain. As proud members of this community, we know our clients are our neighbors. When you require legal representation, we make it our mission to ensure you are represented with care as though you're our family. Let us fight for your rights so you can focus on your journey to recovery.
What types of personal injury cases do we handle?
Below are the practice areas of personal injury cases we specialize in; however, if you don't see your accident type listed, call (702) 382-0000 for a free consultation to find out how we can help.
Most common types of personal injury claims and a list of resources
Resources for hiring a personal injury attorney
Slip and Fall
Slip and fall accidents happen all the time. A customer slips on a wet floor and injures herself. A neighbor falls from defective stairs at your house. These types of incidents occur often, which is why slip and fall claims are very popular. The majority of these accidents are due to property owners not maintaining the area. Property owners are responsible for keeping public places safe to prevent serious injuries. If you were involved in a slip and fall accident, you must prove the property owner's negligence caused the accident.
Medical Malpractice
Doctors and other healthcare professionals aren't perfect by any means. Mistakes often happen in the medical industry. Medical malpractice claims occur when a doctor or healthcare professional fails to give competent care, and as a result, the patient is injured. If you were involved in medical malpractice, you must be able to prove the healthcare professional violated the treatment guidelines and you were harmed as a result. Medical malpractice is another common and very complex type of personal injury case.
Dog Bites
Dog bites are very common and are becoming more of a serious issue for people. Dog bite claims continue to rise every year along with the costs. For the most part, dog owners are financially responsible for bites and other injuries their dog causes. The laws on owner responsibility will vary depending on your state. Some states follow the "one bite" rule, while others follow "strict liability."
More personal injury resources and information
Auto Accidents
Auto accidents happen daily, which is why they are the most common type of personal injury case. For the most part, auto accidents occur because someone is careless and breaks the rules of the road. While many motor vehicle accidents involve carelessness on the part of a driver or other pedestrians, others involve vehicle malfunctions, which may reflect negligence on the part of the motor vehicle manufacturer or the manufacturer of components used in a motor vehicle.
Resources for working with insurance and doctors
Resources for resolving your injury case
Resources for personal injury compensation
Resources for personal injury law concepts
Personal injury resources
Reach out immediately – don't settle!
If you've unfortunately been harmed by the careless actions of a third party, it's essential to speak with an experienced personal injury attorney as soon as possible. Every state has its statute of limitations; if you try to file a personal injury suit after that statute of limitations has expired, the court will likely refuse to hear your case.
Even when an insurance company is prepared to offer you compensation for the injuries or property damage you sustained in a motor vehicle accident, consulting with an attorney is often worthwhile. Insurance adjusters are beholden to the companies they work for, after all, and their primary concern will be to save those companies money. Studies from the Consumer Panel Survey of Auto Accident Victims and other research organizations suggest that attorney representation increases settlement amounts substantially, even when cases don't go to court.
START YOUR FREE CONSULTATION
best law firm
best accident attorney
Building your case
When you work with our skilled personal injury attorneys, we have a specialized process for successfully building your case. We take calculated steps to use the legal discovery system to your advantage to build strong evidence to show the other side why you deserve the compensation you are asking for. First, we work with you to gather all the facts surrounding the incident, including the initial police or injury report. If possible, we may also investigate the actual scene of the accident. Next, we utilize our extensive network of specialists, including accident reconstruction experts, medical specialists, vocational experts, and forensic specialists, to help us use the facts of your accident to prove what is asserted in your claim.
We may also work with your doctor to identify your prognosis and a complete care plan for recovery. We file essential legal documents throughout your case, including the initial complaint, a summons, and motions if necessary. Our personal injury lawyers also work to diligently and accurately value your claim. Valuing your case is a crucial part of getting the total compensation you are owed, so we make sure to include all categories of damages possible, including economic and non-economic damages like pain and suffering. While building your case, we also negotiate with the other side in hopes of getting you a settlement before trial. However, we will take your case to court if the other party doesn't agree to compensate you fairly for your injuries. It's important not to delay contacting an experienced injury attorney to begin working on your case immediately.
Las Vegas Personal Injury Testimonial

"Very Professional Establishment. This by far is the finest Law Firm and group of professionals in the Legal Community. Very caring and intelligent folks and extremely professional, reliable and accessible attorneys. If you need a personal injury attorney make sure you call Adam Kutners office."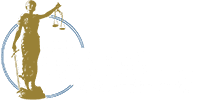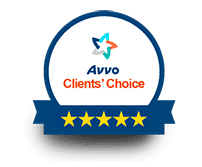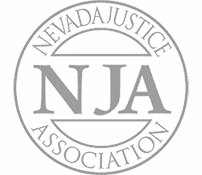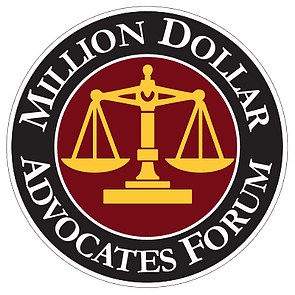 Adam S. Kutner is a top 100 trial lawyer with 32 years' experience and expertise that will benefit you
Call us at (702) 382-0000 anytime to schedule a free consultation. We will work to get you the maximum settlement as quickly as possible so you can move forward on your healing journey.
START YOUR FREE CONSULTATION
NO FEES UNLESS WE WIN!
Home visits are available
Call now for details