The Difference Between Personal Injury & Workers' Compensation
After sustaining an injury at work, it's likely that you will have many considerations regarding both your physical and financial recovery. Chances are, you're wondering what options are available to you to cover your losses and damages.
Although you may have heard about workers' compensation and personal injury claims, you might not know how these concepts apply to your case. In Nevada, workers' compensation and personal injury claims are two very different things with different procedures and payments available. Here's what you need to know about the difference between workers' compensation and personal injury in Nevada.
START YOUR FREE CONSULTATION
NO FEES UNLESS WE WIN!
What's Workers' Compensation?
Workers' compensation is a mandatory insurance program for all employers. Employers with one or more employees have to buy workers' compensation insurance.
This insurance pays employees when they're hurt at work or during the course of their employment. The employees can claim insurance payments regardless of who caused the accident.
What's a Personal Injury Case?
A personal injury case is a lawsuit that's filed in a Nevada court. To win the case, you have to prove that the other side acted negligently. That is, you must show that the other party didn't exercise enough care and caution in a way that caused your injuries.
Once you file your case, you prepare it using the Court Rules of Nevada. You might settle the case or try it in front of a jury. Another important distinction about personal injury is the range of damages available for recovery.
No Fault Required for Workers' Compensation
The biggest difference between workers' compensation and personal injury is that workers' comp doesn't require fault for a successful recovery. It doesn't matter if you or your employer cause your injuries or if your injuries aren't anyone's fault at all. You can still recover for your losses.
In a personal injury case, you have to prove fault to be successful. You have the burden of convincing the jury that someone else is to blame for your losses. Meeting this burden requires preparing evidence and presenting it to a jury.
The Damages Are Different
In a workers' compensation case, you can recover damages for your lost pay. The insurance adjuster calculates your average weekly wages based on your earnings history. You can receive benefits for both permanent impairments and medical bills. You are also entitled to receive vocational rehabilitation to help you return to work or retrain you for a new profession.
A personal injury case allows you to seek compensation for some of the same damages that you receive in a workers' compensation case. For example, you can receive payment for your medical bills and lost wages.
However, in a personal injury case, you can also receive compensation for pain and suffering, something that's not available in a workers' compensation claim. In some circumstances, you can also recover punitive damages in a personal injury case. Punitive damages aren't allowed in workers' compensation cases.
The Process Is Different
The way you go about filing a workers' compensation claim is different than the way you bring a personal injury case. A workers' compensation claim begins when you notify your employer of your injury. Both you and your employer have forms to complete and submit to initiate the process.
The insurance company will then investigate your claim. They can also order a medical exam. If you're unhappy with the insurance company's decision, you have a right to appeal to the Division of Industrial Relations.
For a personal injury case, you begin by filing your case in the appropriate Nevada court. You serve the other side with a copy of the lawsuit, and they can respond by filing their own court papers. You can demand records and conduct depositions to prepare the case. It can formally go to trial, or you might settle the case outside of court.
Can I Get Both Workers' Compensation and Personal Injury?
In most cases, workers' compensation is an exclusive remedy. That means, if you're hurt during the course of your employment, you can only recover workers' compensation payments. You can't have both workers' compensation and personal injury, and you can't opt for an injury case instead of workers' comp.
Instead, your only remedy is to go through the workers' compensation system to recover the damages that are available through the insurance program. Nevada law 616A.020 states workers' compensation is your exclusive remedy when you're hurt at work, although there's one important exception to this rule.
If you're hurt at work because of the negligence of a third party, you can still bring a case against the third party. That is, if a customer, contractor or other person acts in a way that causes your injuries, the workers' compensation system doesn't stop you from bringing a claim against this person. Sometimes, this can create an interesting question as to whether a person is your employer, a coworker or a third party. This question can sometimes become the crux of the negligence case.
Additional Considerations
If your employer fires you because you file a workers' compensation claim, you can bring a case against them in court for the dismissal. Also, if there are unsafe work conditions, you can make a report to the Occupational Safety and Health Administration (OSHA). Your attorney can help you explore your options if either of these considerations applies in your case.
How an Attorney Can Help
If you're hurt at work, you may want to schedule a free consultation with one of the experienced Las Vegas or Henderson personal injury lawyers at Adam S. Kutner, Injury Attorneys to discuss your options. You can explore the cause of your injury to evaluate whether you can file a personal injury case or bring a workers' compensation claim. Regardless of which type of case you pursue; your attorney can help you take steps to maximize your claim.
A qualified Las Vegas workers' compensation attorney will take the time to listen to the facts of your situation, explain how Nevada law applies to your case, and describe to options available to you. Together, you create a plan to document your injuries and file your claim. An attorney can ensure your case is prepared right the first time, so you can get the compensation you need to make a full recovery.
Legal Disclaimer
This webpage is not intended to be an advertisement or solicitation. The hiring of a lawyer is an important decision that should not be based solely upon advertisements. Material contained in our website is for general information only and does not constitute legal advice or solicitation of legal services.
Transmission of information from this site is not intended to create, and its receipt does not constitute, an attorney-client relationship between Adam S. Kutner and the user of this site. In the event that any information on this web site does not conform fully with regulations in any jurisdiction, this law firm will not accept representation based on that information.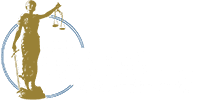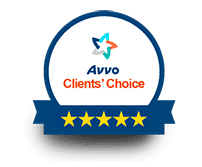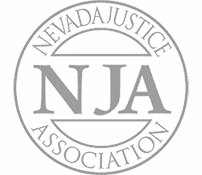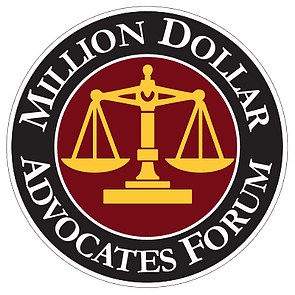 Adam Kutner is a Top 100 Trial Lawyer with Experience and Expertise that Will Benefit You
Call us today at (702) 382-0000 anytime to schedule a free consultation. We will work to get you the maximum settlement as quickly as possible.
Adam Kutner Reviews & Testimonials
"I needed an attorney because I couldn't deal with the accident on my own, so I needed someone else's opinion about my accident.
Well I heard about Adam Kutner through an associate of mine and I chose to seek him because I heard of him before also, so I thought he would be the best option for me.
I was very happy with my settlement and it came quicker than I thought, in just a couple months I received a check in the mail.
When I recommend Adam Kutner I would tell them that the settlement comes very quickly, and he is very helpful with transportation and whatever else you may need."
– Deborah Banks. 5/5 Stars
Real Client Testimonial: Deborah Banks
START YOUR FREE CONSULTATION
NO FEES UNLESS WE WIN!
Home Visits Are Available
Call Now for Details